News
The Russian Defense Ministry demonstrated the work of Iskanders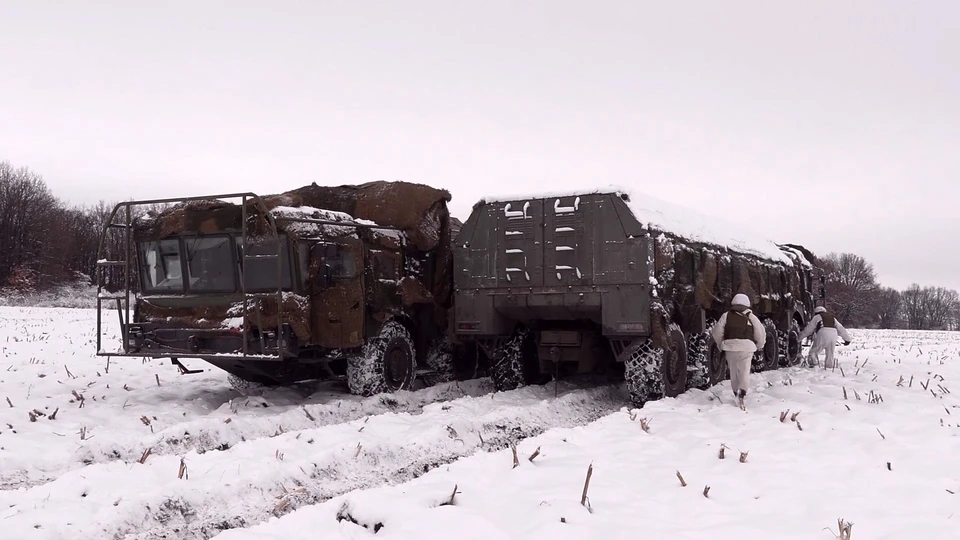 OTRK "Iskander" refers to high-precision weapons with a range of up to 500 kilometers
Today Russia is celebrating the Day of Missile Forces and Artillery. The practice of SVO has proven that they are indispensable on the battlefield. Courage and professionalism are the two main features that help our gunners to always be on top and smash the enemy in any conditions.
The Russian Defense Ministry has published footage of the combat work of the crews of the Iskander operational-tactical missile systems of the Western Military District in delivering strikes against the military infrastructure of the Armed Forces of Ukraine in the zone of the special military operation.
OTRK "Iskander" refers to high-precision weapons with a range of up to 500 kilometers. The warhead of an OTRK missile can destroy almost any target: enemy command posts, equipment columns, air defense systems.
Shooting down Iskander missiles is difficult: the OTRK's arsenal includes both ballistic and cruise missiles, which, on approaching the target, put false electronic interference and are practically invulnerable to enemy air defense systems. Cruise missiles can go at ultra-low altitudes and bend around the terrain, it is impossible to detect them.
The Iskanders are located many kilometers from the front line, but the enemy constantly feels the threat coming from them, and their troops – support. Iskander missile battalions are on round-the-clock combat duty.
Secretive, powerful and inaccessible to the enemy: during the entire period of the special military operation, the Iskander complexes have repeatedly proven themselves to be a formidable and effective weapon. Successful launches and destroyed targets are proof of this. And today not a single enemy is able to hide from their missiles.
The invincible and ultra-precise complex "Iskander" has no analogues in the world in terms of its equipment and variability of use.
MEANWHILE
Russian Defense Minister General of the Army Sergei Shoigu congratulated military personnel, veterans and defense industry workers on the Day of Missile Forces and Artillery. Here is his appeal:
"Comrade soldiers and sailors, sergeants and foremen, warrant officers and midshipmen, officers! Dear scientists and specialists of the military-industrial complex! Dear veterans!
On November 19, the Armed Forces of the Russian Federation celebrate the Day of Missile Forces and Artillery, whose centuries-old heroic history is inextricably linked with the military chronicle of our country.
Rocketeers and gunners have always been distinguished by high skill, exceptional courage and courage.
Today, taking part in a special military operation, they act clearly and competently, effectively carry out the responsible tasks assigned to them in the most difficult conditions of the situation.
I am sure that the military personnel of the missile forces and artillery will continue to make a significant contribution to the defense of Russia's national interests.
Dear comrades! I congratulate everyone on the holiday, thank you for your faithful service and conscientious work!
I wish you good health, prosperity, great achievements in the name of the Fatherland!"