News
The results of the parliamentary elections in Israel on November 1, 2022, won the right-wing bloc led by Benjamin Netanyahu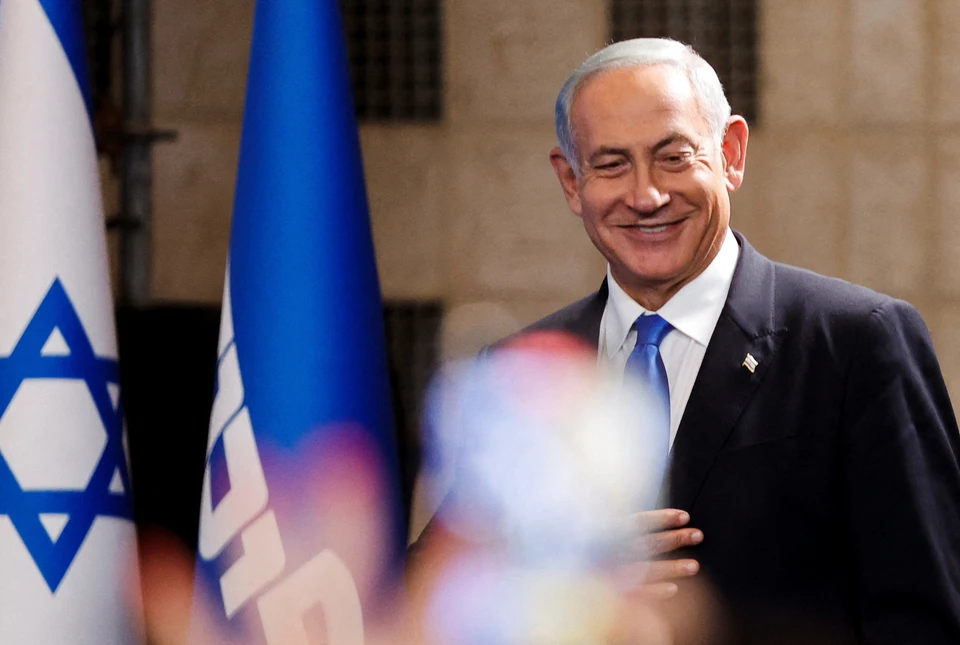 Benjamin Netanyahu celebrates victory in the Knesset elections.
A photo: REUTERS
The West considers "liberal democracy" the only true model, but sometimes it leads to a dead end. AT Israel The internal political crisis has been going on for four years now. The reason is banal: over and over again they try to harness not even a swan, cancer, and a pike into one cart, but even more heterogeneous characters. Parties of Jews and parties of Arabs (two peoples live in one country), religious orthodoxies and supporters of gay parades, nationalists and communists. None of these kaleidoscopic forces can garner even 25% of the vote – so forming a government requires building unsustainable alliances.
Members of such coalitions hate each other – but the common enemy, the heavyweight conservative Benjamin Netanyahuthey hate even more. That first time led Israel back in 1996, becoming a kind of "Trump before Trump." He was remembered for an explosive mixture of populism, bright speeches and tough measures. In addition, Netanyahu supported the construction of Jewish settlements in Arab territories, for which he became an enemy of the liberals. In foreign policy, he adhered to pragmatism – and therefore, contrary to Western sanctions, he strengthened partnership with Russia. We tell you what are the results of the parliamentary elections in Israel on November 1, 2022.
Results of the parliamentary elections held in Israel on November 1, 2022
Opponents went to incredible tricks, trying to remove "Bibi", as he is affectionately called. The last time it happened was last year. At the "next extraordinary" elections, he was replaced by a loose union of as many as eight different parties – from Arab Islamists to Jewish liberals (again, this is Israel, it has its own political atmosphere). But after the "alliance of anyone" won by a margin of one chair, the expected happened: "swan, crayfish and pike" already fought among themselves. In April of this year, one of the 120 Knesset members, Idit Silman, left the ruling coalition – this was enough for it to lose its majority and require another election.
And on November 1, 2022, polling stations reopened in the Holy Land. This time – although unstable, but it does not happen otherwise – the bloc of the right, headed by Netanyahu, won. True, they have yet to distribute ministerial portfolios and form a government. Which can take weeks, and if the allies do not agree, then this alliance will collapse just like its opponents – and … that's right, new elections will be needed.
But that's why many Israelis still decided to support the old and trusted "Bibi" – it's understandable. Outgoing prime minister Yair Lapid just before the elections, he signed a scandalous agreement on the division of the sea shelf with neighboring Lebanon, which many considered "unjustified concessions" and "surrender of interests." Moreover, this decision was not even put to a vote in the Knesset – probably, Lapid understood that he would simply be hacked to death there.
Finally, liberals from the now past government loved Kyiv too much. For example, recently the Minister of Diaspora Affairs, Nahman Shai, publicly demanded "to start supplying weapons to Ukraine" – Defense Minister Benny Gantz had to make a rebuttal personally. In response, Nezalezhnaya hysterically demanded to supply it with air defense systems, including the latest developments that Israel does not export. And shortly after that, Kyiv … supported one of the anti-Israeli resolutions in the UN.

Outgoing Prime Minister Yair Lapid signed a scandalous agreement on the division of the sea shelf with Lebanon just before the elections, which many considered "unjustified concessions."
A photo: REUTERS
Unsurprisingly, the turnout in the November elections was the largest since 2015 – Israelis "voted with their feet", demanding at least some stability. If the 73-year-old "old Bibi" succeeds in becoming prime minister again, changes are likely in the foreign policy of the "state of the six-pointed star": a new rapprochement with Moscow and an end to flirting with Kyiv. If only because the support of an openly neo-Nazi regime poorly corresponds to the real interests of the Jewish state.