News
The results of the Comedy Pet Photo Awards 2022 for the funniest pet photo have been summed up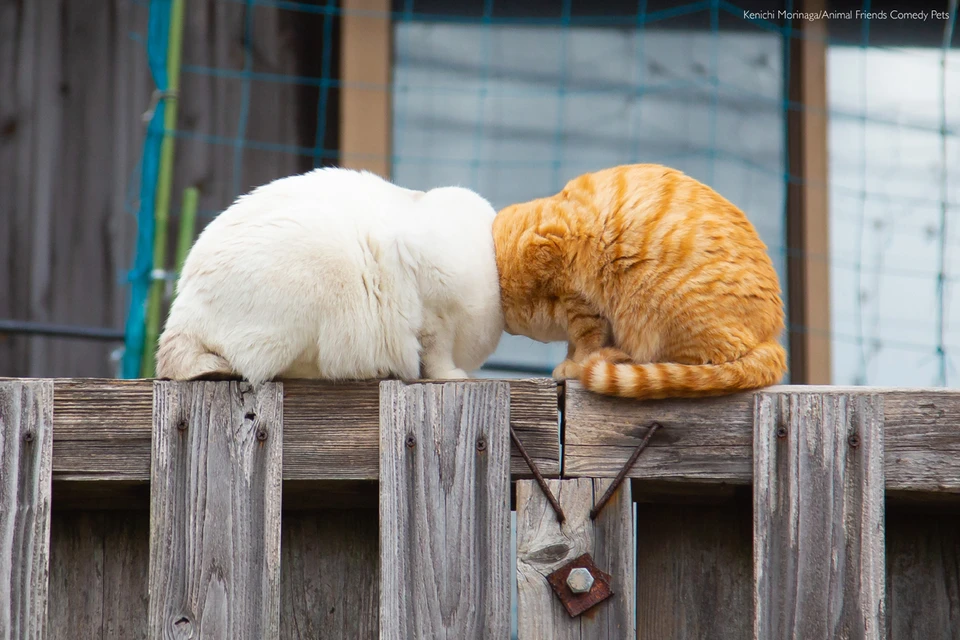 The picture was chosen as the best among two thousand funny photos that were sent from all over the world. Photo: Kenichi Morinaga
In London, the results of the Comedy Pet Photo Awards 2022 for the funniest pet photo have been summed up. The winner was Japanese photographer Kenichi Morinaga.

Photo: Stefan Brusius\Comedy Pet Photo Awards 2022
As a competitive entry, a Japanese citizen submitted a picture of two cats sitting on a fence. He was chosen as the best among two thousand funny photos that were sent from all over the world.

Photo: Radim Filipek\Comedy Pet Photo Awards 2022
The award to the author of the photo was a cash prize of two thousand pounds sterling (about 135 thousand rubles).

Photo: Marko Jovanovic\Comedy Pet Photo Awards 2022
Note that according to the conditions of the organizers, it was possible to send only a current photo that was taken by you less than 50 years ago and had not previously been presented at the competitions.

Photo: Freya Sharpe\Comedy Pet Photo Awards 2022
Recall that the Comedy Pet Photo Awards were first held in 2017. She collects hilarious photos of pets every year. At the same time, the organizers allocate 10% of all entrance and sponsorship fees to support the British charitable organization Blue Cross. The competition is also aimed at drawing attention to the problem of homeless animals.

Photo: Beth Noble\Comedy Pet Photo Awards 2022

Photo: Chris Johnson\Comedy Pet Photo Awards 2022

Photo: Jonathan Casey\Comedy Pet Photo Awards 2022

Photo: Karl Goldhamer\Comedy Pet Photo Awards 2022

Photo: Kenichi Morinaga\Comedy Pet Photo Awards 2022

Photo: Lucy Sellors\Comedy Pet Photo Awards 2022

Photo: Sarah Fiona\Comedy Pet Photo Awards 2022