News
The path to peace in Ukraine is clear – Russia must stop the war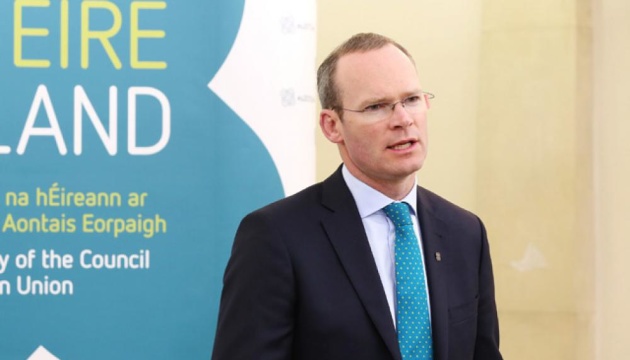 To establish peace in Ukraine, Russia must stop the unleashed war and withdraw its troops from Ukrainian territory.
Irish Minister of Foreign Affairs and Defense Minister Simon Coveney said this during a UN Security Council ministerial-level meeting on combating impunity in connection with the Russian war in Ukraine, an Ukrinform correspondent reports.
"The path to peace is clear – the country that made the deliberate decision to start this conflict must now make the decision to end it. Russia must withdraw its troops from the sovereign territory of a UN member state," he said.
The Irish minister condemned Russia's full-scale invasion of Ukraine and Putin's threats to use nuclear weapons.
"Russia's invasion of Ukraine is a violation of the principles of the UN Charter. This is a gross violation of international law. This is an attempt to change internationally recognized borders through the use of force. No staged "referenda" will change this fundamental fact," Kovney said.
He noted the importance of holding Russia accountable for the aggression against Ukraine and the crimes committed during it. The Minister assured that Ireland supports efforts in this regard within the framework of various international and regional organizations.
"If we fail to hold Russia accountable, then we will send a signal to the big powerful countries that can profit from their neighbors with impunity," Kovney said.
As Ukrinform reported, high-level meetings of the 77th UN General Assembly began this week in New York with the participation of delegations of member countries headed by heads of state and government. Thursday at headquarters UN The Security Council met to fight impunity in connection with the Russian war in Ukraine.