News
The National Council will sue the channels of Muraev due to non-payment of fines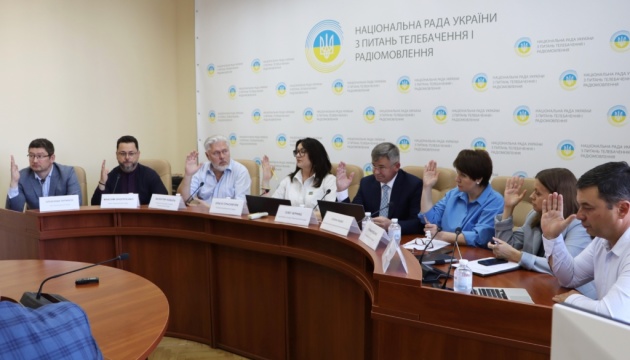 The National Council for Television and Radio Broadcasting will apply for the enforcement of fines from the Health, Ours and Maxi-TV channels for a total amount of about UAH 280,000.
According to Ukrinform, this decision The National Council adopted at the next meeting.
"Since the companies did not send documentary evidence of the payment of the previous fine, the regulator decided to apply to the court for its enforcement. The total amount of all fines under these sanctions is almost UAH 280,000," the media regulator said.
As noted, the National Council applied penalties to these media in January-February 2022, according to the results of the audit.
Read also: O channels Akhmetova. Necessary sayand all the truth before end
"To TV channels" Zdorovye "and" NASH "- because of the violation of paragraph four of part two of Article 6, paragraphs a) and c) of part one of Article 59 of the Law of Ukraine "On Television and Radio Broadcasting" – dissemination on the air in statements of inciting national, racial or religious enmity and hatred. TV channels "NASH" and "Maxi-TV" were fined due to non-compliance with the requirements of the law regarding the share of the Ukrainian language in programs and broadcasts," the National Council recalled.
The broadcasters were required to pay the fine within 30 days after notification, but did not provide the relevant documentation to support these actions. The delay in the fine prompted the National Council to petition for enforcement.
The media regulator also emphasized that "for each day of delay in paying the fine, in accordance with Article 75 of the Law "On Television and Radio Broadcasting", a fine in the amount of one percent of the amount of the fine will be charged."
Read also: Tkachenko thanked workers "Media Groups Ukraine": You made weighty contribution in informational defense
As Ukrinform reported, the National Council for Television and Radio Broadcasting considered the results of unscheduled field inspections of two legal entities – Nash 365 LLC (NASH logo) and Nasha Praga LLC (Maxi-TV logo), which confirmed violations by licensees legislative norms.