News
The name of Patriarch Tikhon appeared on the map of the streets of New York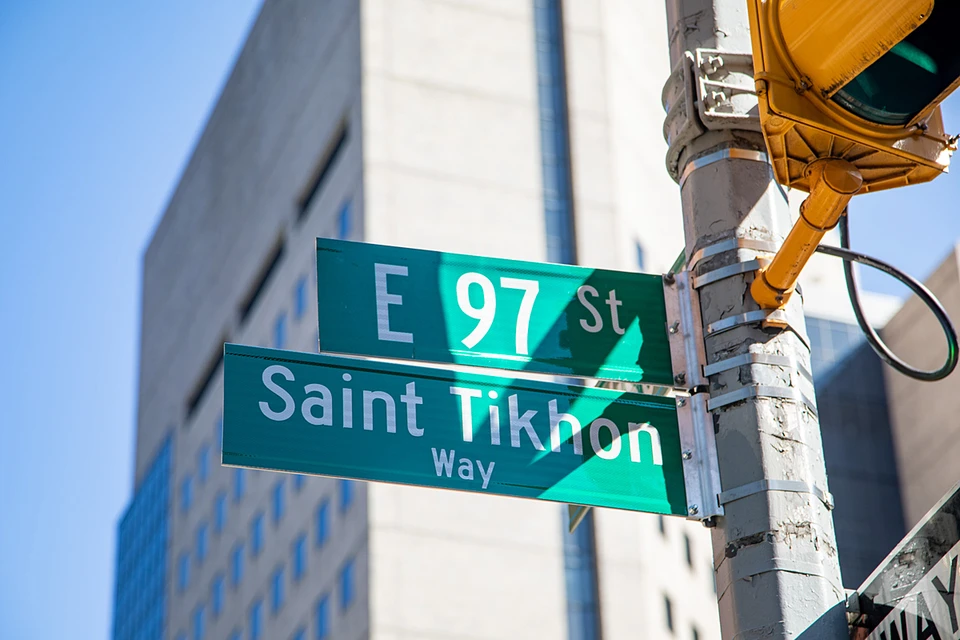 It took years to get the consent of not only the city authorities, but also the residents of the houses standing on the street
A photo: Photo of the author.
Name Patriarch Tikhon appeared on the map of the City of the Big Apple where the Orthodox St. Nicholas Cathedral, built 120 years ago, stands.
Bishop Tikhon of Aleutia and Alaska, who later became patriarch, played a huge role in the history of Russian America. He served in the New World for seven years. And it was under him that the first Orthodox theological seminary was opened in the United States, the first stone was laid in the construction of St. Nicholas Cathedral, and dozens of new churches were consecrated throughout America.
The opening of the temple in 1902 was attended by the mayor of New York, the Russian ambassador to America, and the entire American press. And now, more than a century later, the celebrations were repeated, but this time on the occasion that the name of East 97th Street received an increase – Saint Tikhon Way.
– The idea of ​​perpetuating the memory of Patriarch Tikhon arose more than 10 years ago. – the head of the Russian-American Heritage Center (RACSI) told KP.RU Olga Zatsepina. "It took years to get the consent of not only the city authorities, but also the residents of the houses standing on the street.
Russian names are already on the street map of the City of the Big Apple: in different years, signs with the names of writer Sergei Dovlatov and choreographer George Balanchine appeared in Manhattan and Queens.