News
The most stylish in show business: Chebotina dressed up in a chain, and Buzova demonstrated Hollywood chic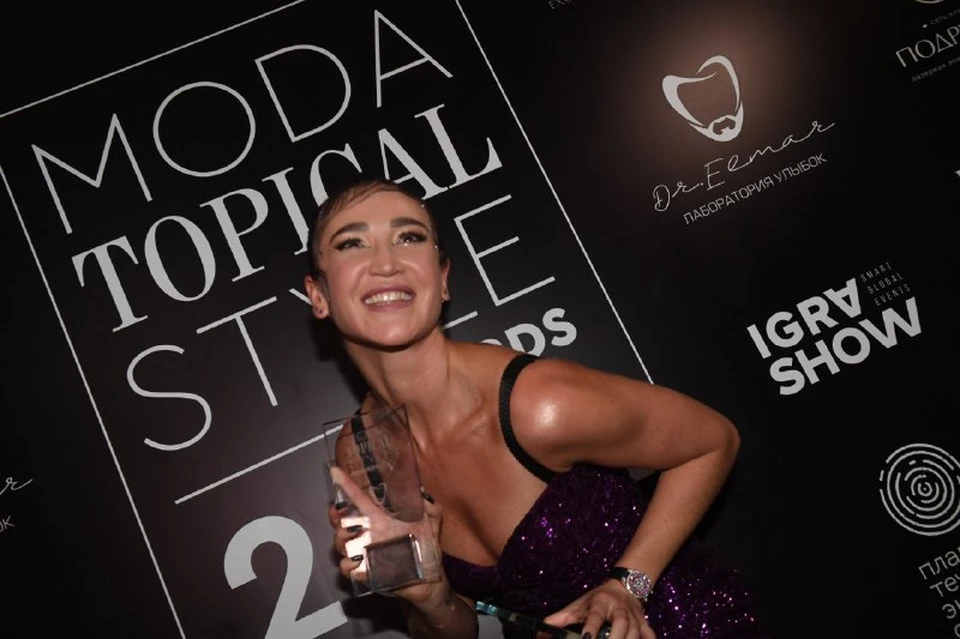 Olga Buzova took two figurines at once at the Topical Style Awards 2022.
A photo: Mikhail FROLOV
Secular Moscow began to sum up the results of the year: since November, figurines of various awards have traditionally been handed out to artists, bloggers, TV presenters and other celebrities. One of them – "Topical Style Awards 2022" under the direction of Oksana Fedorova took place for the 14th time and gathered on one site a real "flower garden" of the rich and famous.

Julia Kovalchuk and Vyacheslav Manucharov.
A photo: Mikhail FROLOV
Awards for style to colleagues and not only were presented by the actor Vyacheslav Manucharov and ex- "brilliant" Julia Kovalchuk, which, for the sake of a social event, dressed in feathers and bared her shoulders. And while the singer was responsible for beauty, her partner entertained the audience with jokes and jokes and flirted with the nominees in every possible way. So, Manucharov paid maximum attention to Olga Buzovawhich this evening took two figurines at once – "Style Icon" and "Best Show".

Olga Buzova front…
A photo: Mikhail FROLOV

…and behind.
A photo: Mikhail FROLOV
– How you, Olya, look dazzling! What kind of outfit are you wearing? – the presenter Buzova greeted, nursing her in circles – then hold her by the elbow, then stroke the handle.
– Belarusian jersey! – retorted the star of "House-2".
– And tell us about your new role in the New Year's film. I'm watching. Not for everyone, only for you, – Vyacheslav did not let up, again and again touching the bare areas of Olga's body.
– Stop touching me! – at some point, the singing presenter stepped back. – What will my boyfriend tell me?
– Yes, I'm exceptionally friendly. And where is your boyfriend, I don't know, – Manucharov slightly hesitated and hurried to give way to Buzova with her number.

Anna Sedokova.
A photo: Mikhail FROLOV

Lucy Chebotina.
A photo: Mikhail FROLOV
In addition, the statuettes that evening were awarded Anna Sedokova, Marie Crimebrery, Lusya Chebotina and Artik and Asti band, which, by tradition, the soloist represented alone: ​​Artik has been sabotaging almost all secular parties in recent months. And the winner in the nomination "The most stylish presenter" Laysan Utyasheva staged almost a second wedding on stage.
– Literally in a couple of hours, my husband and I will have an important date: 10 years as we have been together, – the gymnast admitted, and to the cries of "Bitter!" kissed Pavel Volya.

Laysan Utyasheva and Pavel Volya.
A photo: Mikhail FROLOV

Sevil from the group "Artik and Asti".
A photo: Mikhail FROLOV

Marie Crimebrery.
A photo: Mikhail FROLOV

Lena Flying.
A photo: Mikhail FROLOV

Yulia Savicheva.
A photo: Mikhail FROLOV