News
The Ministry of Defense publishes footage of Alligator strikes on the positions of the Armed Forces of Ukraine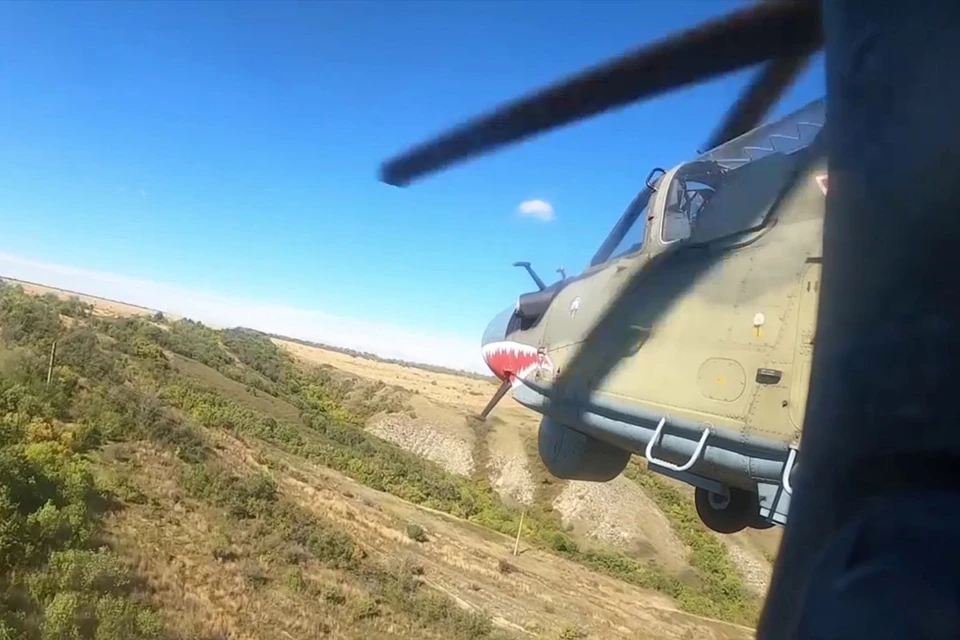 Our helicopters work in pairs to make it impossible for the enemy to counterattack with impunity.
The Russian Ministry of Defense published footage of the combat work of the crews of attack helicopters Ka-52 ("Alligator"), which destroy strongholds and armored vehicles of the Armed Forces of Ukraine with unguided missiles in the field.
It is not easy to work on the plain; pilots cannot hide combat vehicles behind the terrain. Therefore, it is necessary to strike from a minimum height, to work in pairs in order to deprive the enemy of the opportunity to counterattack with impunity.
"In the course of carrying out combat sorties, army aviation pilots launched unguided aircraft missiles at the discovered fortified points and areas of concentration of enemy manpower. As a result of combat use, the control center and armored vehicles of the Armed Forces of Ukraine were destroyed, "the Russian Defense Ministry commented on the footage.
Pilot of the Russian Aerospace Forces Alexander noted that "the intensity of flights in the Donbass remains high, 3-4 flights per day have to be performed."
It should be noted that the modern Ka-52 helicopter, which was called the "Alligator" by the troops, is capable of flying out on combat duty at any time of the day. It is effective in the sky in any weather. It is on dark and cold nights that his equipment is especially sensitive to the environment.
The thermal imager of the Alligator allows you to see, for example, a barely warm engine of an enemy tank at a distance of up to 10 kilometers, and with a 100% probability of destroying the detected target. A helicopter a few kilometers away can even notice a chimney coming out of a dugout in the forest. It is impossible for the enemy to hide from the Alligator's sensitive optics.
The Alligator's highly sensitive electronics help pilots accurately deploy guided missiles. With the help of optics, they see and record the defeat of the target.
Today, our army aviation performs tasks in the Donbas to escort columns with humanitarian and military cargo, destroy armored vehicles, transfer and cover paratroopers during the landing, and support units in battle.