News
The main secret of the supermodel: who really is Natalya Vodianova's sister found after 20 years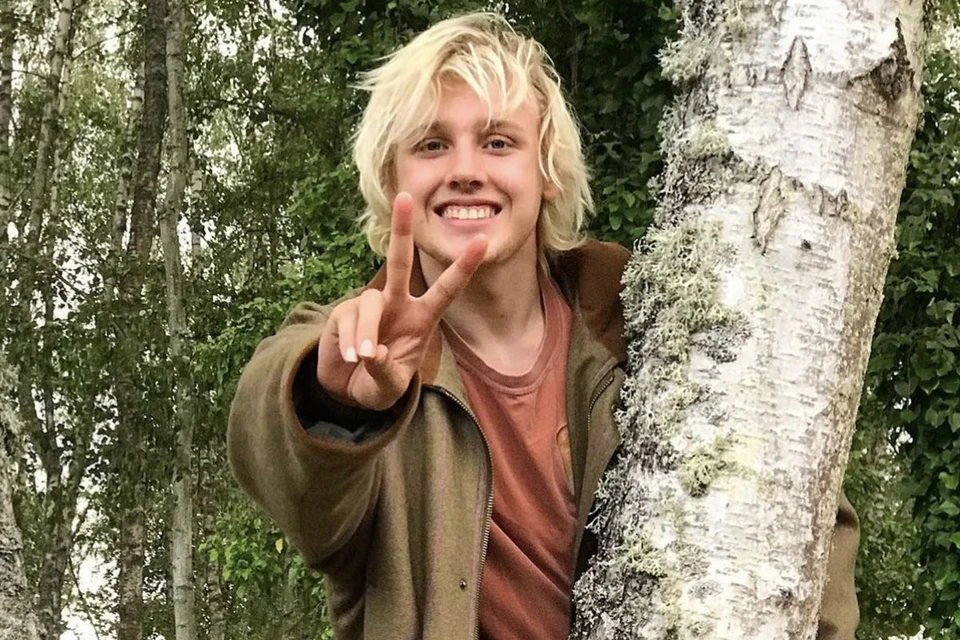 This is how the eldest son of Natalia Vodianova Lucas, who is now 20 years old, looks like.
A photo: SOCIAL NETWORK
Tearjerker Natalia Vodianova shocked the whole world: 20 years later, the supermodel found a secret sister. But maybe this is not a sister at all, but abandoned baby daughter? Or even a son and daughter? An intrigue worth a million, the key to which lies somewhere in the poor outskirts of the Russian hinterland…
SENT THE BABY TO THE CHILD
Drama in the spirit of the Brazilian series, the world learned from Vodianova's interview with American Vogue. On the pages of a glossy publication, Natasha, posing with a young dark-haired girl on the ocean, introduced her to her half-sister. Jennifer Burns, who was adopted by a couple from the United States in 2000, was born in Nizhny Novgorod under the name Masha and became the fourth daughter of Larisa Kusakina. But the baby had to be left in the hospital. Moreover, at the initiative of the eldest daughter – the novice model Natalia Vodianova.

Natasha Vodianova in childhood.
A photo: SOCIAL NETWORK
"Mom, you can't raise another child in such a difficult life situation," Vodianova quoted Vogue as saying, noting that she was 16 years old at that time.
The situation really was not sugar: in the late nineties, Larisa Kusakina with her mother and three daughters – Natasha, Oksana, who suffers from a severe form of autism, and the younger Christina huddled in a one-room apartment on the outskirts of Nizhny Novgorod. She traded fruit in the market, there was hardly enough money for food: the story of poor Cinderella-Vodyanova has long been no secret to anyone. Newborn Masha was wished for a better life, and so it happened: soon the girl was taken away by the Burns spouses from North Carolina, who gave her a new name.

Family photo after the reunion (from left to right): Jennifer, Natalya, her younger sister Christina and mother Larisa Kusakina.
A photo: SOCIAL NETWORK
It seems that the adoptive parents did not hide anything from their daughter, because according to Vodianova, the grown-up Jen used cutting-edge technology: she underwent a genetic test and registered in the DNA relatives search system. There were also data and a supermodel who for many years dreamed of finding a sister and even hired a private detective. Voila! The system gave out a match, and Jennifer had only to write a letter to a famous relative.
"YEAR ABOUT HER NOTHING WAS HEARD"
But what for an American is a fairy tale with a happy ending, for a Russian person is sheer nonsense.
"Bullshit, sewn with white thread," they trumpeted in one voice in our social networks. – Probably, Natasha herself worked up a child, but did not want to sacrifice her career.
So the "father-well done" has already been found: bloggers found out that at the dawn of the modeling business, Vodyanova was promoted by the famous metropolitan photographer Alexei Vasiliev. And if you look at his photo, they say, no genetic examination is needed: they and Masha-Jennifer are the same person.

Natalia Vodianova and photographer Alexei Vasiliev. It is he who is primarily credited with paternity of Jennifer.
A photo: SOCIAL NETWORK
Vasiliev himself did not become a gentleman:
– Finally, I dreamed of a daughter for so many years! – the photographer played along with the network detectives and hinted at an old romance. – What these conjectures are based on is the place to be. A model scout who devotes himself to work can be carried away by a goddess he has found. This girl looks even less like Natasha than me: eyebrows, eyes…
But how could Vodianova give birth in secret from everyone? Shooting, showings – how could one not notice the stomach of a thin girl of 16-17 years old? Natasha was then a member of the Nizhny Novgorod modeling agency, actively filmed, went to auditions, received her first foreign contracts – she seemed to be in full view of everyone. But no matter how.
– For several months, Vodianova worked at a local agency. And then she received an offer from the French, and Natasha disappeared for a year: nothing was heard about her. Where she is, who she works for, no one even guessed. It seems like abroad, but he does not send news. The devil knows, maybe during this period she gave birth? – a friend of the family from Nizhny Novgorod shared her guesses with KP.RU, asking not to indicate her name. – To be honest, we all thought she would not succeed. You see, she was nothing. Not interested in anything, tongue-tied, without a single thought in her head. All merit is a unique type: the face of a tearful child. And then Vodianova fired, they started talking about her. And in her hometown, she appeared already as a star. Although no one here will tell you anything good about this star.

With Sergei Sazanov, young Natasha lived together before fame.
A photo: SOCIAL NETWORK
FIRST LOVE STILL LIVES IN THE LOWER
Indeed, fellow supermodels rarely remember her with a kind word. In the "zero", when Vodyanova shone on world catwalks and in advertising for reputable brands, Nizhny Novgorod friends and acquaintances procrastinated in the media and her poor studies (Natasha, they say, dropped out of school and did not even take her certificate), and spree with guys in the most unprintable terms . Judging by those memories, Masha-Jennifer's father, if she really is Natalia's daughter, may not only be a Moscow photographer.
The adult life of the future star began quite early: in high school, out of great love, she moved to a boy a couple of years older. His name was Sergey Sazanov. Tall, slender, blond, worked as a model. And it was he who brought Vodianova to her first agency.
"Natasha and I met at a disco in our recreation center, she was 14, and I was 16, we began to meet after a couple of months," Sazanov told reporters in the 2000s. – Then she often stayed with me: my parents did not mind, her mother did too. As she left Nizhny Novgorod, we kept in touch for about a year. Was I her first? Well, depending on what, and so, what's the difference already.
Sergei Sazanov, whom all secular chroniclers are now looking for, the KP.RU site still managed to find. Vodianova's first love is now an exemplary family man: married, two children. He also lives in Nizhny. But journalists are now bypassed: all our attempts to talk about Natasha and her "daughter" remained unanswered.

Jennifer and Eaton Burns are supposedly siblings, twins.
A photo: SOCIAL NETWORK
WELL WELL!
CHILDREN CAN BE TWO
Meanwhile, after a high-profile interview with Vodianova, it turned out that there were two children in the Burns family: in addition to Masha-Jennifer, the American couple also adopted a boy named Eaton. This guy is also in the video where the supermodel meets Jenna at the Paris airport. But for some reason the model is silent about it.

Eaton Burns, who is called the son of Vodianova, and the first love of the model Sergey Sazanov.
A photo: SOCIAL NETWORK
– Both Russian children were born around June 1999 in Nizhny Novgorod, blogger Diana from the popular YouTube channel "Diana Spletni Live" shared the results of her investigation. – The Americans arrived in Russia in 1999 for one boy, but they took another girl from the orphanage. The adoption of one child costs 25-30 thousand dollars and lasts up to 6 months. All this time, the adoptive parents must live in Russia. But there is one secret. Why, having arrived for the boy, they adopted the girl as well. According to the law of international adoption, a brother and sister cannot be separated. They need to be adopted/adopted together. Now a question! The Vodianovs had twins, and these are the children of Natalya or her mother?
But there is no "forest of hands" for this question either. The KP.RU website wrote to the Burns family on banned social networks, but has not yet received a response.

This is what Vodianova's daughter looks like – 16-year-old Neva.
A photo: SOCIAL NETWORK
BY THE WAY
GRANDMAS ON THE STORE KNEW EVERYTHING FOR A LONG TIME
In 2016, Nizhny Novgorod was shaken by a loud scandal: Natalya Vodyanova fought with local kebabs who kicked her seriously ill sister Oksana out of the diner. Then our investigative columnist Ulyana Skoybeda went to Nizhny. As usual, I interviewed acquaintances, friends, neighbors. And the grandmothers on the bench were already discussing the "walking" mother of the supermodel and the baby left in the hospital. Unless, in their arrangement, Vodianova had a brother, not a sister. Yes, and … Negro.
"Lariska gave birth to all the children from different men," the main local gossip of our journalist assured then. – Natasha from one, Oksanka from another, Kristinka from the third … And the child she left in the hospital turned out to be dark-skinned. Natasha told me herself!

Kristina, Larisa and Alexander Kusakins at the Tatler debutante ball in 2014. It is possible that Alexander is Jennifer's father.
A photo: Evgeniya GUSEVA
QUESTION-EDGE
WHO IS THE "OFFICIAL" FATHER?
Larisa Kusakina, according to the version that the family voices to the public, had two husbands: Natasha's father, Mikhail Vodyanov, with whom they quickly divorced, and Alexander Kusakin: the seriously ill Oksana was born from him, his youngest daughter Christina also bears his last name. With her second husband, the model's mother either converged or diverged, but after the birth of Masha-Jennifer, they still lived together and even appeared at the Tatler debutante ball in 2014. However, whether the "American" daughter was born from him, the star did not specify in an interview with Vogue, getting off with general phrases.