News
The last day of the life of Boris Moiseev: "I pass and see: he is lying on the sofa with his eyes open"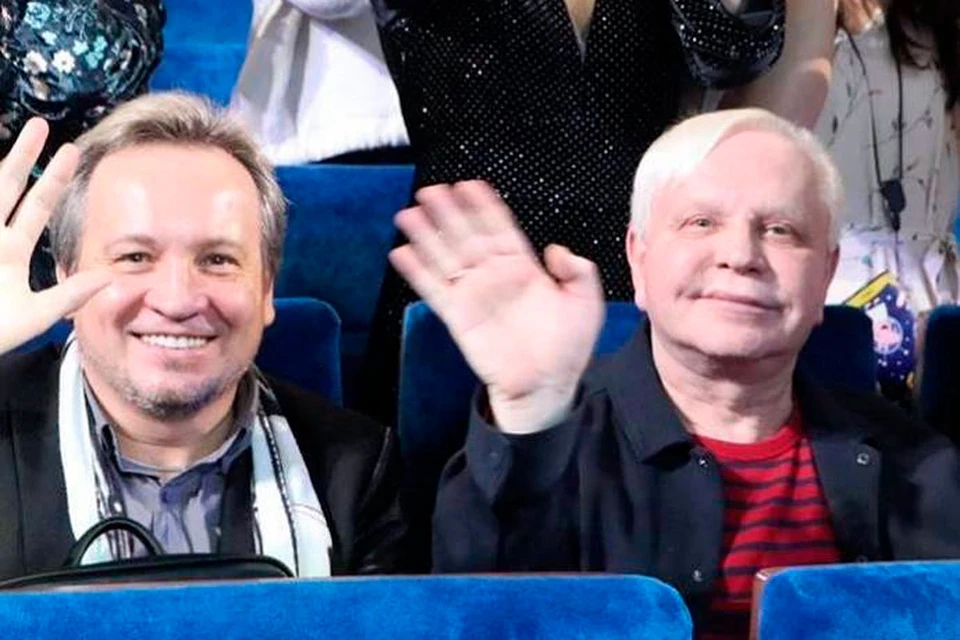 Boris Moiseev and his director Sergey Gorokh.
A photo: social networks
Boris Moiseev died September 27 at the age of 69. The singer, dancer and choreographer over the past 11 years has experienced three strokes, lived on pills, but held on … His last television interview happened four years ago: Moiseev came to the studio of the Hello, Andrey! to record a creative evening Lolitas. Lolita and artist director Sergei Gorokh today in the Malakhov program they talked about the last days of Boris Moiseev.
Director Sergey Gorokh has been with Moiseev for the last 27 years: 16 of them have been in active creative work, together they came up with and staged his famous shows. And for the last 11 years, he took care of and took care of the artist after a stroke, solving all his problems. The director and friend came every day to Boris Mikhailovich – he brought culinary orders and everything necessary; laid out the pills for the day ahead.
Sergey Gorokh spoke about the last day of the life of the honored artist: "The last evening when I was with him, I saw him – this is September 26th. He felt fine. Of course, as far as possible. Of course, three strokes made themselves felt. Motility was partially impaired … Usually he arrived at four o'clock, and on September 27, as he felt, he went early – about two in the afternoon. He opened the door and in the corridor did not hear the usual: "Hello!" I pass and see Borya lying on the sofa – he took cover, his eyes are open. I thought he got sick. He came up, took his hand … and realized that he was no longer there … "
Immediately Sergey Peas told the sad news to close friends of Moiseev. First of all, I called the circus performer and Boris Mikhailovich's faithful friend Gii Eradze. Honored Artist Gia Eradze said that the day before his death he talked with Boris via video link: "Nothing foreshadowed trouble …" Eradze emphasized that Sergey Gorokh's care extended Boris's life.
Lolita remembered, either jokingly or seriously, how she and Boris wanted to open a nursing home in old age. Lolita repeated several times on the air: "The only person who has the right to accept condolences is Seryozha. This is the only person who has taken care of Bor for the last 12 years … Borya spoke abruptly – Seryozha was the only one who fully understood him and translated to us.
Death Boris and Sergei did not discuss. Gorokh says: "Borya never said that he would leave soon or that it was impossible to live in such a state. But it was hard for him … "Three years ago, Moiseev quit smoking without telling anyone. He felt that he was not well from cigarettes. And he convinced himself to stop smoking. He wanted to live.
There was also talk about the relatives of Moses. The studio said: "At one time, Boris began to be friends with his brother Marx. But then they parted, because Borya was offended that Marx, having arrived in Moscow from Canada to record a talk show, did not even stop by to visit him – he flew away … Therefore, when they persuaded him to talk with his brother, Boris refused and did not answer his calls .. ."
Marx Tolkach also got in touch with the studio from Canada – he said that the story of the birth of his younger brother Boris in a prison for political prisoners turned out to be a fiction, since their mother was a prominent communist. The program included many songs performed by the artist. After all, Boris Moiseev himself often said: "There is no greater buzz in life than going on stage …"