News
The hero of the special operation "Z", Major Feonov, shell-shocked, continued to control artillery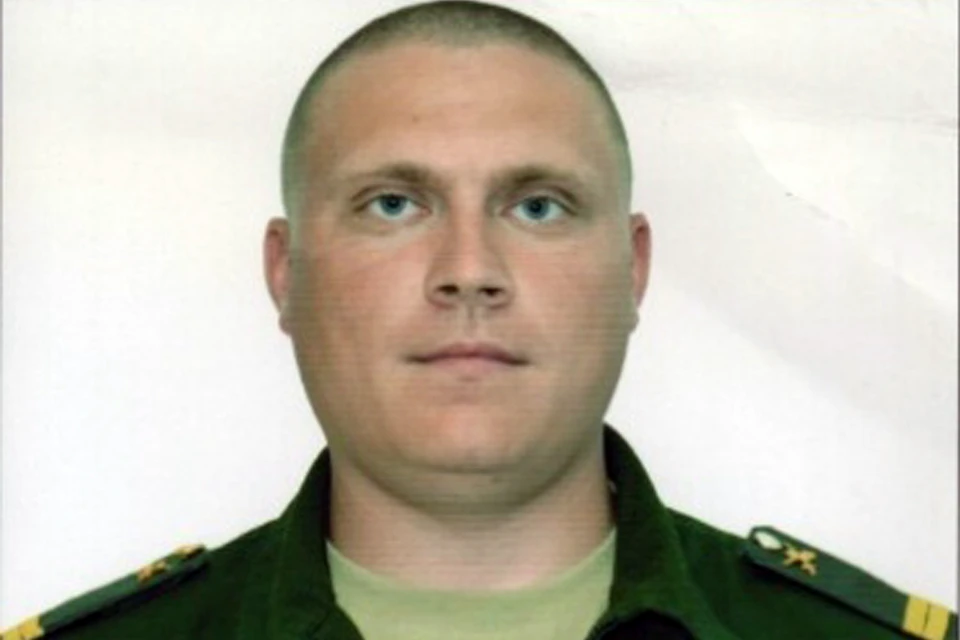 Sergeant Konstantin DYMOVSKY
We continue to acquaint with the heroes of the special operation "Z" – participants in the hostilities in the Donbass. Privates, sergeants, corporals and officers who showed their professional experience, character and completed combat missions. Their determination, assertiveness and combat experience in the Russian Ministry of Defense, in the militia units of the Donetsk and Luhansk People's Republics, are highly appreciated.
Our heroes thwarted the attacks and prevented the counteroffensive of the nationalists, for which they received state awards. But they do not serve for the sake of praise and awards. The servicemen are sure that the enemy has no chance of success, because Donbass and Russia are fighting for a just cause.
"No nation gains as much as England from the continuation of the war …," said Generalissimo Alexander Suvorov, who did not lose a single battle. And about myself: "I was wounded ten times: five times in the war, five times at court. All last wounds are mortal."
KNOCKED OUT OF THE VILLAGE ALL NATIONALISTS
Senior Lieutenant Yuri LAPIKOV
"The battalion tactical group of Russian motorized riflemen had the task of liberating one of the settlements from armed nationalists. Senior Lieutenant Yuri Lapikov, as part of a howitzer self-propelled artillery battalion, provided fire support for the actions of our troops and fire destruction of the fortified positions of the nationalists. Under the conditions of counter-battery combat, gun crews under the command of Yuri were able to destroy 5 units of enemy military equipment and about 15 militants with uninterrupted and accurate fire. Competent leadership of the actions of subordinate personnel and the high level of professionalism of senior lieutenant Lapikov in carrying out calculations and adjusting artillery fire made it possible to weaken the battle formations of the nationalists, knock them out of the occupied settlement and take it under their control.

Senior Lieutenant Yuri LAPIKOV
UNDER FIRE DELIVERED AMMUNITION ON TIME
Sergeant Konstantin DYMOVSKY
"The commander of the support platoon squad, Sergeant Konstantin Dymovsky, performed the tasks of logistical support for the advancing Russian units. Moving as part of an automobile column, Konstantin Dymovsky carried out the delivery of ammunition to the positions of the Russian group of troops, leading fierce battles with the superior forces of Ukrainian nationalists. Approaching the battlefield, the column was subjected to massive artillery fire from the enemy, seeking to disrupt the supply of our units. Under heavy enemy fire, skillfully and selflessly maneuvering a truck loaded with ammunition on the terrain, Konstantin was able to take the car out of the shelling zone and deliver it to the stronghold. Thanks to the competent and decisive actions of Sergeant Dymovsky, the supply of ammunition to the combined arms units was carried out on time, which contributed to the successful completion of the tasks of defeating the neo-Nazis.
THE SHELL-COUNTERED CONTINUED TO CONTROL THE ARTILLERY
Major Anton FEONOV
"Major Anton Feonov, as part of a battalion tactical group, performed the tasks of providing fire support for the actions of our troops to liberate a strategically important settlement from Ukrainian nationalists. The unit under the command of Major Feonov was tasked with conducting artillery reconnaissance of enemy positions. So, in the course of conducting reconnaissance in the indicated area and adjusting the fire of their artillery, the observation post of the artillery group was subjected to mortar fire from the nationalists. As a result of a nearby mortar shell, Anton received a concussion, but after providing him with first aid, the officer refused hospitalization and remained in a combat position, continuing to adjust the fire of his artillery. Thanks to the timely and accurate data received from Anton, 3 enemy tanks, 2 infantry fighting vehicles and up to 30 nationalists were destroyed by Russian artillery strikes."