News
The head of the Sumy region reported on the shelling of ten communities: there are wounded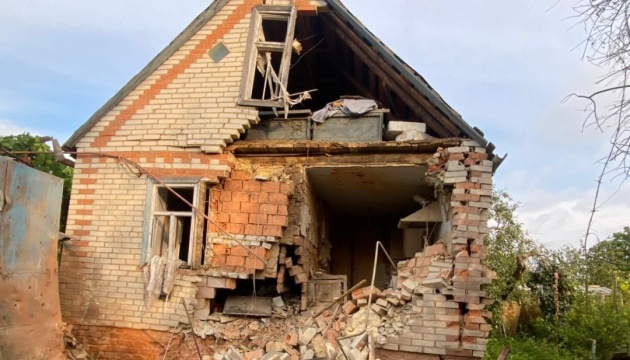 Russian troops shelled the border masses of the Sumy region 11 times in total.
This was announced by the head of the regional military administration Dmitry Zhyvitsky, Ukrinform reports.
"About 130 arrivals were recorded. Ten communities were under fire: Shalyginskaya, Velikopisarevskaya, Belopolskaya, Krasnopolskaya, Znob-Novgorodskaya, Esmanskaya, Khotynskaya, Yunakovskaya, Seredino-Budskaya and Miropolskaya," he said.
Four civilians were injured, and shelling damaged a total of two dozen houses and seven cars. Two enterprises, a kindergarten and a rural house of culture were also damaged.
"Fragments of Russian shells killed chickens. Power lines were damaged in the communities. The power supply has now been restored. It was a difficult day. Thanks to our defenders and defenders," added Zhivitsky.
As Ukrinform reported, in the Sumy region, 22 communities are recognized as a territory where hostilities are constantly ongoing, shelling and destruction are recorded on the territory of these communities every day.