News
"The greatest declaration of love": how a maniac obsessed with Jodie Foster almost sent President Reagan to the next world because of her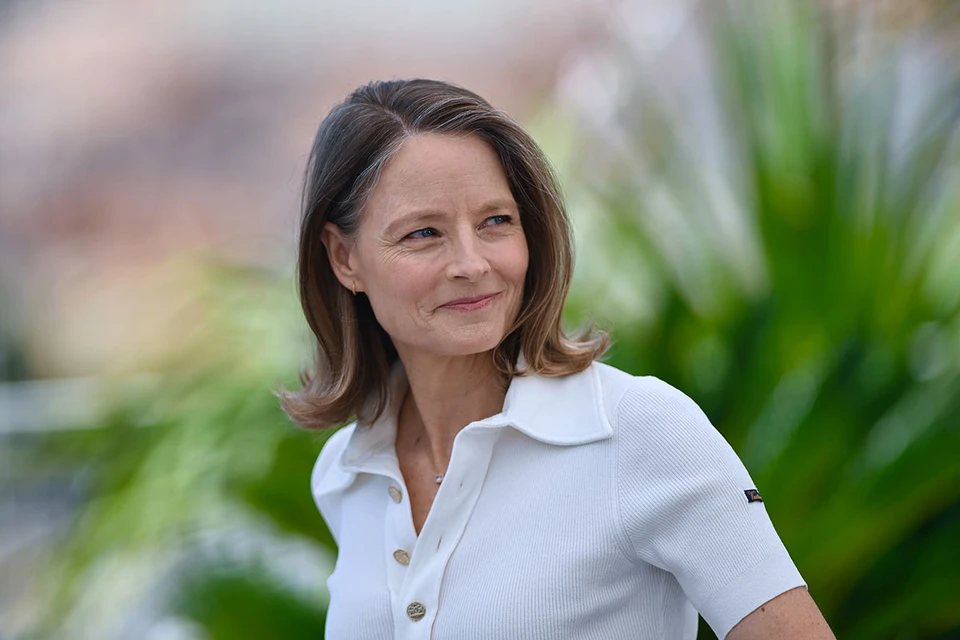 Jody Forster – 60 years old.
A photo: GLOBAL LOOK PRESS
1. Real name Jodie Foster – Alicia. "Jody" her sisters and brother began to call her as a child.
2. Her parents divorced when she was only a few months old. In the early 90s, already a famous actress and Oscar winner, she admitted that she saw her father only four times in her life.
3. Her debut in front of the camera took place when she was three years old: she appeared for a second in a commercial (in general, her older brother Buddy starred in the commercials, who later also became a TV movie star). Mother accompanied Buddy to the shooting and took Jody with her. And the baby quickly got involved: she starred in commercials until the age of five, from 5 to 9 she appeared in more than 50 television series, at 8 she starred in the first movie ("Napoleon and Samantha"), and by 10 she was actually a professional actress.

Film "Napoleon and Samantha".
A photo: film frame
4. At the same time, Jodie Foster never specifically studied acting (and admitted that only on the set of Martin Scorsese's "Taxi Driver" did she even realize that this was a skill, and not just a hobby). She called her school just shooting in commercials and TV shows.
5. She learned to read at the age of three. At the age of five, she read and perfectly understood the scripts that were brought to her.
6. She also became fluent in French as a child (attended a special school in Los Angeles). Thanks to this, she can easily play French women in French films and usually dubs her roles herself for French rentals.
7. And back in the 80s, she graduated from Yale University (specialized in African-American literature, wrote a diploma on the work of Nobel Prize winner Toni Morrison).
8. In the 1973 film adaptation of Tom Sawyer, she played Becky Thatcher.
9. The transition to "adult" roles she took place quickly and very early thanks to the already mentioned Martin Scorsese. In 1974, when she was 11, she starred in the film "Alice Doesn't Live Here Anymore" – she played a juvenile thief and an alcoholic who consumes penny wine drinks in large quantities. In 1975, when she was 12, the filming of Taxi Driver began, where she played a prostitute girl (and was first nominated for an Oscar for this role).

Movie "Taxi Driver"
A photo: frame from the film.
10. These roles did not cause her any psychological trauma. But "Taxi Driver" literally drove a young man named John Hinckley Jr. crazy: he lost his head from Foster, and his obsession lasted for years. He tried to get to know Jody, sent her poems and love letters, left messages on her answering machine, dreamed of hijacking a plane, committing suicide in front of her, or shooting President Jimmy Carter if only she would pay attention to him. In the end, in 1981, he made an attempt on Ronald Reagan – a bullet pierced his lung, the president barely survived. Hinckley declared his crime "the greatest declaration of love in history." He was declared insane and sent to a psychiatric hospital, the walls of which he left only in 2016. On June 15, 2022, all restrictions were lifted from him: Hinckley, 67, is now considered normal. He sings songs of his own composition with a guitar and uploads them to a YouTube channel specially created for this purpose.
11. Also in 1981, Jodie Foster commented on this story. She said that when she heard about the attempt made because of her, she first burst into tears, and then suddenly began to laugh hysterically. "My laughter was strange, insincere, empty, but I could not control myself. My body just twitched in some painful convulsions. It was painful".

Film "Silence of the Lambs"
A photo: frame from the film.
12. The 80s passed quietly for her – there were no really noticeable films, and it seemed that fame was left behind. But in 1988, she played a gang-rape victim trying to get time for perpetrators in the film "The Accused" – and received an Oscar. Three years later, she won her second Oscar for The Silence of the Lambs.
13. Foster wanted to act in The Silence of the Lambs as soon as she read the Thomas Harris novel on which the film is based. But director Jonathan Demme doubted her candidacy. He first wanted to cast Michelle Pfeiffer for the role of Clarissa Starling, and then Meg Ryan. Both refused because the plot about serial killers seemed too dark and scary to them. Only after that did Foster get the role.
14. Since then, Foster has been removed rarely, but aptly. She had big breaks (for example, she didn't act at all for two years at the peak of her career, in the mid-90s, then left the cinema from 2013 to 2018). But most of the films with her participation became events or at least box office hits: Nell (another Oscar nomination), Sommersby, Maverick, Contact, Anna and the King, Room fear", "Long engagement", "Illusion of flight", "Not caught – not a thief", "Brave", "Elysium"…

Film "Anna and the King"
A photo: film frame
15. Her fees were solid: from 12 million dollars (for "Panic Room") to 15 million (for "Anna and the King" and "The Brave"). Her fortune now, according to rough estimates, is $ 100 million. But, in general, it seems to be more interesting for her to direct: she directed five films and several episodes of the series Orange Is the New Black, House of Cards, Black Mirror.
We talk about the backstage of Russian TV, the showdowns and scandals that reign there in the podcast "Watching TV". Follow the link, put hearts and listen when it's convenient