News
The first photos of the stars of "VKontakte": Todorenko in shorts, Dzhigan with pigtails and unrecognizable Asti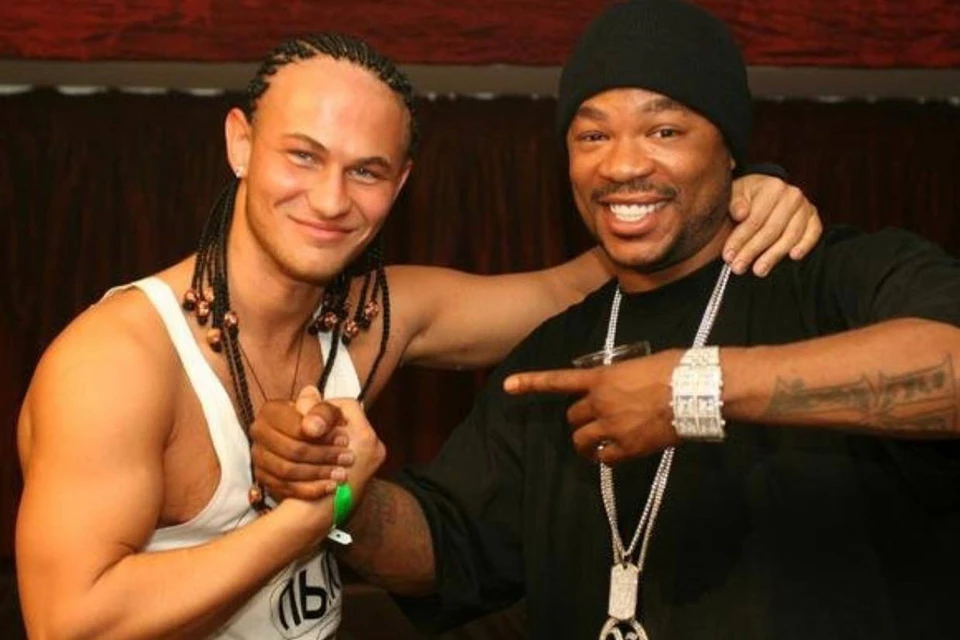 Dzhigan sample "zero".
A photo: Personal page Vkontakte
On October 10, the most popular social network in Russia, VKontakte, will celebrate its 16th anniversary: ​​founder Pavel Durov symbolically opened it on his birthday. This year, when overseas platforms with pictures became outlawed, VK became the leader: more than 100 million users use it every month. Including the famous ones. To find out how they lived at the dawn of social networks, we had to seriously pump up our index finger, flipping through gigabytes of posts.
EGOR KRID: 1.5 million subscribers
When "VK" was just launched, the current idol of youngsters was only 12 and he was already sketching his first tracks. More precisely, the ringtones that he sold to his peers for 3 gifts on VKontakte.

Yegor Creed.
A photo: Personal page Vkontakte
Then it was not yet Creed, but young Yegor Bulatkin played GTA, asked subscribers to chip in for fashionable Nikes, watched Big Difference mixed with the TV series Margosha and rocked the hashtag #EgorBulatkinThe Best.

Yegor Creed.
A photo: Personal page Vkontakte
He also performed at hip-hop festivals in the Penza House of Officers and won local music competitions (by the way, the nickname of the singer Kreed58, inspired by the Penza car code, still reminds of his hometown). In 2010, the future pop artist released his first hit "Love on the Web", which was listened to by more than a million people in two weeks, and became a real star. First in social networks, and after a couple of years in show business.

Yegor Creed.
A photo: Personal page Vkontakte
DZHIGAN: 79 thousand subscribers
In the middle of the "zero" Odessa rapper and kickboxer Denis Ustimenko-Weinstein (Dzhigan's real name) had already moved to Moscow and began to cooperate with Timati, whom he respectfully called "boss". Both then looked completely different: Dzhigan – with long reggae-style pigtails, Timati – with a mohawk on a bald skull.

Dzhigan and Oksana Samoilova.
A photo: Personal page Vkontakte
Dzhigan's first posts are like an akyn's song, what I see I sing: "At work", "At the meal", "Flew to Israel", "At home", "I'm going to Kyiv". But it's time to put a mark 18+ on photo albums. Everything here is in the best traditions of rappers: club smoke, broken half-naked (and naked) girls, fur coats, bucks, fountains of champagne … By the way, girlfriends of easy virtue did not disappear from the rapper's social networks even after 2009, when he met his future wife Oksana Samoilova. Dzhigan's wife herself in his early albums can be seen in an unusual natural form without silicone breast implants and four children, with whom luxurious photo shoots are now obtained.

Dzhigan and Timati at home studio.
A photo: Personal page Vkontakte
OLGA BUZOVA: 1.5 million subscribers
At the start of the popularity of social networks, Olga Buzova was already the star of "House-2" with a multi-million audience. I already tried to sing, a fan of Britney Spears, I already toured with simple hits in the company of TV set comrades, I already played in the theater, I already released my jewelry, I already starred for magazine covers … So, the very first photo of Buzova "VKontakte" is the editorial of a glossy publications about pets with the embarrassing theme of the issue "Homosexual Animals."

Olga Buzova.
A photo: Personal page Vkontakte
In the early photo albums, there are still pictures with ex-husband Dmitry Tarasov and his mother, with whom Olya went to football matches long before the scandalous divorce. It seems that the Tarasov couple dreamed of children – in the footage of a decade ago, they now and then nurse other people's babies. Oddly enough, none of the frames of Buzova's past life was deleted.

Olga Buzova.
A photo: Personal page Vkontakte
REGINA TODORENKO: 247 thousand subscribers
Long before becoming the host of the popular project "Eagle and Reshka", Regina from Odessa managed to be noted as a pop singer. Her first posts on VKontakte are dedicated to the Ukrainian TV show Star Factory, where Todorenko got in 2008.
– Guys, I passed the casting! Watch me on TV every day! – wrote the aspiring artist, who soon became wildly popular. – Guys, I can't add you as a friend. Due to the huge number of applications, my computer hangs. And if it breaks, then I won't be able to communicate with you at all …

Regina Todorenko.
A photo: Personal page Vkontakte
According to the results of the "Factory", Regina became the soloist of the girl group Real O, which, judging by the outfits, dreamed of the glory of "VIA Gra". By the way, Todorenko not only sang, but also wrote hits herself, including for Sofia Rotaru, Ani Lorak and Nikolai Baskov.
ANNA ASTI: 23 thousand subscribers
Asti, who this year has every chance of becoming the No. 1 singer, by the time VK appeared, was just Anna Dziuba from the Ukrainian city of Cherkasy. She graduated from school, sketched her first songs, for some reason entered a university as a lawyer, although she dreamed of a stage … And most importantly, she looked completely different: dark hair, short haircut, no plastic surgery – everything was her own, dear. It was such an aspiring singer on the Web in 2010 that the musician Artem Umrikhin, who came up with the duet Artik & Asti, found. Their first song "Antistress" somehow did not go to the people, but already the second one – "My last hope" gathered thousands of likes, and the first declarations of love began to appear on the wall of Asti's house. Then she did not yet know that in just a couple of years she would leave for Moscow and conquer show business.

Anna Asti.
A photo: Personal page Vkontakte