News
The fate of Ksenia Sobchak, who fled from Russia, became known: "After such a feint, he will definitely be behind bars"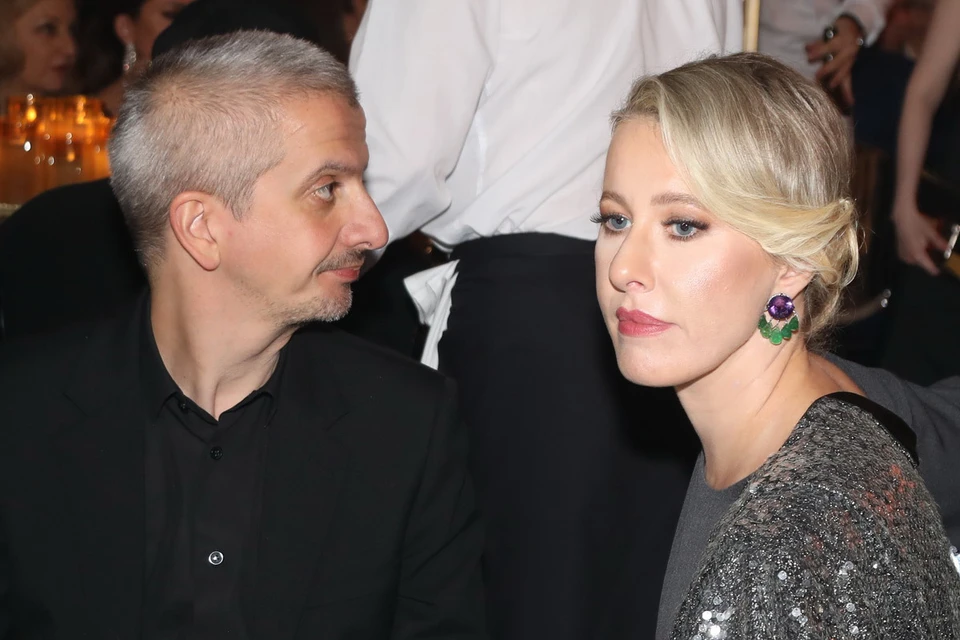 Ksenia Sobchak and Konstantin Bogomolov.
A photo: Larisa KUDRYAVTSEVA/EG
Status Ksenia Sobchak in a criminal case on extortion, it seems that she is not a witness, but a suspect. About it TASS reported by several sources. According to preliminary data, the journalist extorted money (or property) from a Rostec official on an especially large scale: this is paragraph "b" of part 3 of article 163 of the Criminal Code of the Russian Federation. The punishment for such crimes is severe: up to 15 years in prison.
But if the suspect left the countryin fact hiding from the policeWill this make his situation worse?
– First of all, it is necessary to prove that Ksenia Sobchak knew about her status – after all, judging by the available information, she did not sign in any documents. And her case is not an escape from custody, so there will be no additional punishment for leaving Russia, – explains star lawyer Andrey Aleshkin. – In such a situation, an investigation in absentia begins in relation to the suspect. You can arrest in absentia, put on the wanted list, and so on, creating a lot of trouble for the fugitive. Sobchak disappeared or did not disappear, she will still be subject to criminal liability. But Ksenia aggravated her position, because she could choose various preventive measures, including sparing ones – for example, house arrest or a ban on certain actions. But after such a feint, she will only receive an arrest, that is, she will be behind bars.
SOBCHAK PROPHETED PROBLEMS WITH THE LAW
The fact that big changes are coming, six months ago, the TV presenter was warned by another heroine of the interview, Nika Belotserkovskaya, now recognized as a foreign agent. Having laid out the Tarot cards, she prophesied Sobchak problems with the law that would come from "some very serious association."
– I suspect that you will write a statement. Fear the man. The problems will be so serious that you will think: should I give you a bribe or not? – predicted then "fortune teller". – Unfortunately, luck will leave you.
CHRONICLE OF SCANDALS: INTERROGATIONS, CHECKS AND INVESTIGATIONS REGARDING SOBCHAK IN 2022
This year alone, Ksenia Anatolyevna had problems with the law several times. But every time she came out dry from the water.
October 2022: Sobchak was summoned for interrogation. The police saw in the actions of the journalist signs of spreading fakes about state power and asked the Investigative Committee to open a case. This was connected with the spring interview of director Vitaly Mansky on the channel "Caution: Sobchak", where the guest spoke very unequivocally about theft at film festivals sponsored from the budget. Mansky himself was charged with libel, he is on the run. They tried to attract Ksenia as an accomplice: they say, she could agree in advance with the guest that defamatory information would be heard on the air. However, experts immediately stated that it was almost impossible to prove Sobchak's guilt in this case.

This year alone, Ksenia Sobchak has had several problems with the law.
A photo: Oleg GOLD
June 2022: Sobchak complained to the UK about the fraudulent actions, a check began, which threatened to turn into a prison term of 10 years. Such problems came back to haunt Ksenia with her sensational online marathon about personal success. Then three VIP clients who bought a tariff for 600 thousand rubles said that they had not received any services. The presenter herself called what is happening a provocation. However, after a complaint to the Investigative Committee, the money was returned to the people, and the high-profile topic came to naught.
May 2022: Sobchak was checked for a foreign agent. The Public Committee for the Detection of Foreign Interference has begun a check against Ksenia Sobchak and members of her team, which produces the YouTube show "Beware of Sobchak!". This investigation came to nothing.
WHERE IS KSENIIA SOBCHAK'S HUSBAND NOW
They say that it was Konstantin Bogomolov who met the security forces this morning on the threshold of a country house in the elite village of Gorki-8. But after that, no one saw the director. His phone does not answer, and the artistic director did not appear at the Theater on Malaya Bronnaya today.
– Maybe tomorrow. But we cannot guarantee, – KP.RU was briefly answered in the theater.