News
The devil is in the details: How the state will separate the bed of citizens from gay propaganda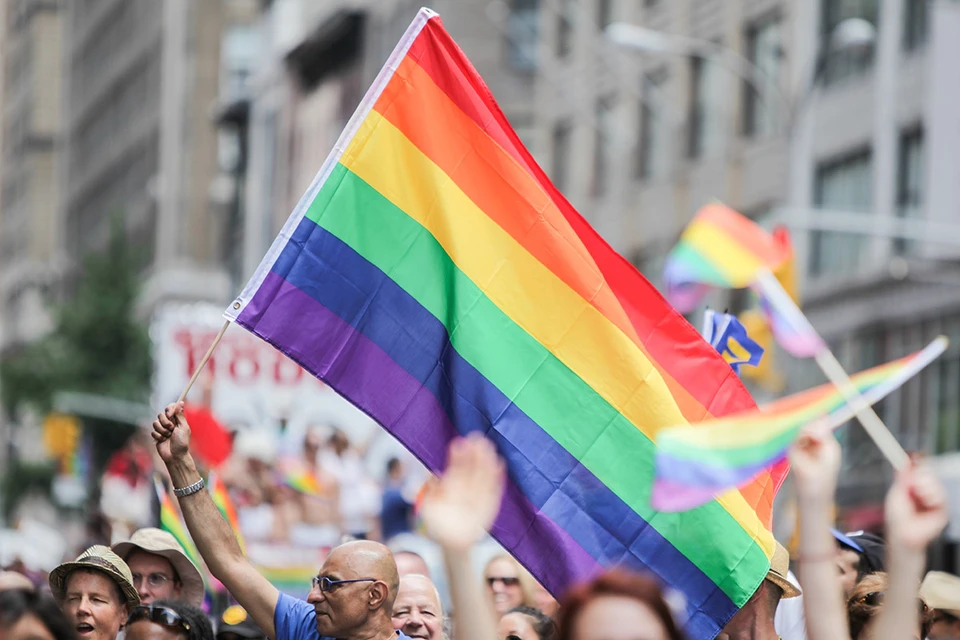 In the profile Committee of the State Duma, there are heated discussions about a new law to limit LGBT propaganda in Russia.
A photo: Shutterstock
Will it come to criminal punishment for gay propaganda in Russia and how to distinguish information about LGBT from illegal promotion? Where is that fine line? These questions were answered by the head of the Committee on Information Policy of the State Duma, Alexander Khinshtein, on the air of Radio Komsomolskaya Pravda (97.2 FM). He just introduced his 11 amendments to the second reading of the law banning LGBT propaganda.
BIG DIFFERENCE
KP.RU:
– What is LGBT in the law?
Alexander Khinshtein:
– No, of course, neither LGBT nor transgenderism is written in the law. These common concepts have no legal status. Specifically, a ban on propaganda of non-traditional sexual relations or preferences, pedophilia is prescribed.
I made 11 amendments. One of them expands the ban on the promotion of gender reassignment – what is commonly called transgender today.
– So any mention of gender reassignment will be banned?
– It's about propaganda. Not about the prohibition of information in general, but about the prohibition of propaganda.
– What's the difference?
– She's very big. It is one thing when you are informed about the presence of such a phenomenon. And the other thing is when you are told that this is progressive, that a child has the right to choose his gender from the age of 8, without the consent of his parents.
THE DEVIL IN THE DETAILS AND LEATHER PANTS
– It's important to understand. The state does not climb into the bed of our fellow citizens? Is it just public statements?
– It's about popularization, about the formation of a positive image. As it is written in our law – an equivalent idea of ​​​​traditional and non-traditional sexual relations. Simply put, when they explain to us that a same-sex family is the same as a traditional one, and there is nothing reprehensible or strange in it, this will be subject to restrictions. If it is simply about the communication of the fact of existence, which is not of a positive nature, this is not prohibited.
– That is, if they tell without any assessment that it happens like this …
– Today we had very heated discussions for 2.5 hours in the State Duma Committee, where colleagues, for example, asked a question. If a gay parade is shown on central TV, will it be propaganda and a demonstration? And we've made it quite clear that if the footage of the gay parade is accompanied by sexual relations (well, kissing in the frame, for example), it will be prohibited. If this is just information that a gay parade is going on, and even its footage, but they are accompanied by text that does not promote in any way, then this will not cause problems on the air.
– Somehow it is doubtful, Alexander Evseevich.
– Why?
– They will walk there in leather shorts … Well, you can imagine.
– I represent. The devil is in the details. That's why I say – it depends on how it is shown. Is it possible to make a story about a gay parade in such a way that it will not be propaganda? Oh sure.

Chairman of the RF State Duma Committee on Information Policy, Information Technologies and Communications Alexander Khinshtein.
A photo: Vladimir VELENGURIN
– What for? If it is not condemned, why then?
– This question is not for me. This is a question for journalists, they believe that this should also be talked about.
– But there was a nuance – they started talking about criminal liability!
– You see, when a criminal amendment is made to the Code of Administrative Offenses, they do it knowing that this is impossible. This is the same as you bought a plane ticket, and in the course of the flight you suddenly demand to land at the seaport. It's either a plane or a ship. The federal law clearly states that amendments to the Criminal Code are made separately. independent law.
PERSONS WITH "CLEAR SIGNS"
– People complain: you turn on the TV, and there are such faces that you immediately see all the propaganda, but you don't seem to cling to it.
– It all depends on the specific case. If just a face, this is one story. If it is with obvious signs …
Today we already have a ban, but only on the promotion of non-traditional relationships among minors. It is no coincidence that we expanded it. Not only relationships were prescribed, but also preferences.
– What does preference mean?
– This means that LGBT propaganda provides for the presence of at least two participants. And promotion of preferences is not necessary at all. There may be one who talks about his sad fate that he cannot find a same-sex partner for himself. Now that's propaganda.
WILL THEY LOOK FOR GAY CRIME IN COMPUTER GAMES?
– And why were the amendments about LGBT propaganda in computer games rejected? Is it possible there?
– I explain on the fingers. We did not support the amendments in this part, not because we do not want the propaganda of all this abomination not to apply to computer games. It's just that these amendments were written in such a way that they did not fulfill the task.
Firstly, our bill already covers all areas of information. Secondly, in our laws there are no computer games at all. I had to tell my colleagues: "If you want, we must first clearly establish what computer games are."
READ ALSO
62% of Russians believe that LGBT propaganda should be criminalized rather than administratively punished
One in five added that such statements should be blocked on social networks and public speaking banned. (more)