News
Tell it like it is! – KP.RU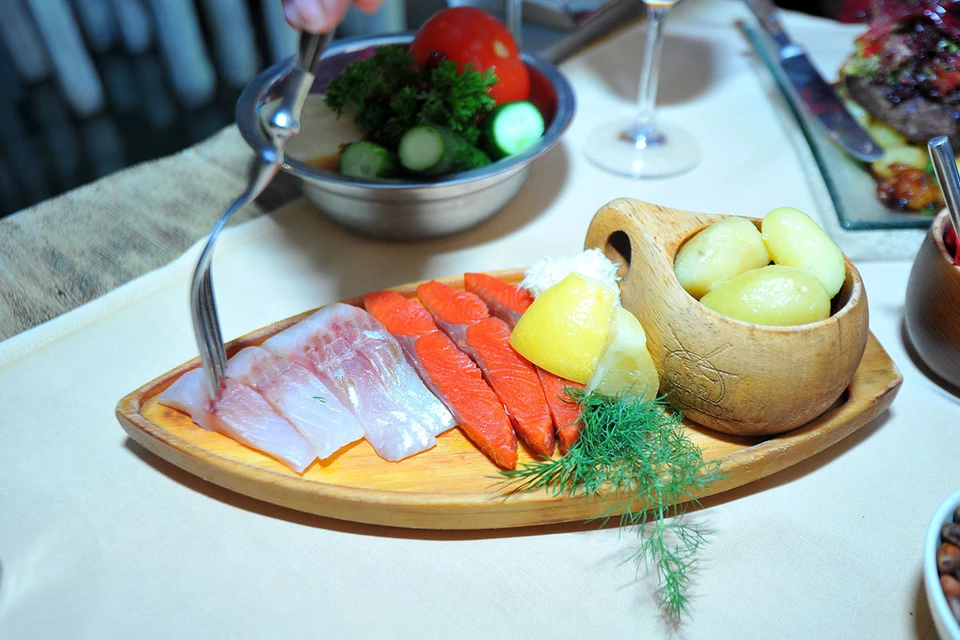 Anniversary, the Fifth International Fishery Forum is taking place in St. Petersburg.
A photo: Evgeniya GUSEVA
Anniversary, the Fifth International Fishery Forum is taking place in St. Petersburg. The key topics that this year will be raised at the main industry platform are "Smart Fishing" and "Smart Aquaculture". Komsomolskaya Pravda, which annually holds expert meetings at the Forum, this time expects to raise another equally important topic – Smart Consumption. That is how the discussion organized by the "KP" will be called.
For several years now, our journalists have been advocating that the consumption of fish by the Russian population should grow, but for this it is necessary to actively and extensively talk about fish, using a variety of formats of communication with consumers, including the newest and even non-obvious ones. Komsomolskaya Pravda itself has already made a certain contribution to this work: the daily issue of the newspaper contains the tab "Our Fish", and the weekly program "Fish Day" was broadcast on the radio for two seasons.
In the discussion "Smart consumption: how to grow your consumer?" we expect to discuss with experts why we have learned how to extract, process and deliver fish products, but still do not understand how to popularize it? As a result, fish consumption is practically not growing, and our children, for the most part, do not like fish very much … What prevents the industry from forming sustainable consumer habits among the younger generation, instilling a culture of consumption of this product? What tools of the past and successful examples of foreign colleagues can we use?
We will look for answers to these and other questions together with Vasily Sokolov, Deputy Head of the Federal Agency for Fisheries, Vladimir Chernigov, Director of the Industry Union for the Development of Social Nutrition, Evgeny Shulgin, General Director of the La Mare Group of Companies, and Artem Lomize, Managing Partner of the Moremania network.
The round table "Smart Consumption" will start at 16.00 in Expoforum's H4 conference hall.