News
Svetlana Permyakova, who played the wedding, came out with a young chosen one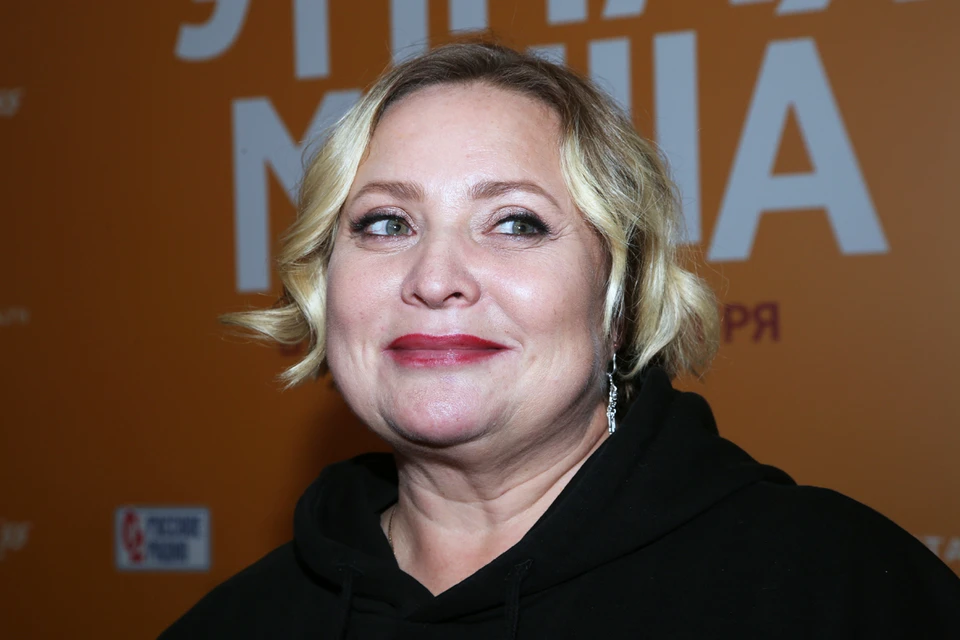 Svetlana Permyakova.
A photo: Boris KUDRYAVOV
In Moscow, at the Oktyabr cinema, the premiere of the Russian comedy Smart Masha took place. The ironic film from the producer of the film "What Men Talk About" Rostislav Khait and the creator of the film "Seven Dinners" Konstantin Yolkin is released from November 24. Artem Tkachenko, Olga Ryzhkova and Nastasya Samburskaya starred in the film.
One of the star viewers was the actress Svetlana Permyakova. The star of the series "Interns" recently caused a stir by announcing that she got married. 51-year-old Svetlana reported on social networks that she got married in Minsk and even presented a photo shoot in a wedding dress and veil.
Well, this event has finally arrived. I've been waiting for him for a long time. Imagine, 51 years old. I'm not ashamed to say my age. I really wanted a white wedding dress. Finally, I have this beautiful white dress. I think you will be happy for me," wrote Permyakova.

Svetlana came to the premiere together with the father of her daughter Varvara Maxim Scriabin.
A photo: Boris KUDRYAVOV
True, it later turned out that the message about the wedding was a joke, and the role of the groom was played by actor Roman Popov. Together with Svetlana, they starred in a new film. The actress decided to laugh at her image of the bride. But her subscribers took everything seriously and began vying to congratulate Permyakova on her marriage.
Svetlana came to the premiere of the comedy "Smart Masha" with her young chosen one, producer Maxim Scriabin. Once they had an affair, in 2012 Permyakova gave birth to his daughter Varvara. At first, Svetlana hid her relationship with her assistant, because the age difference between them is rather big – as much as 19 years. But, when her pregnancy was already obvious, the artist admitted that it was Maxim who was the father of the child. The couple never made it to the registry office. And then the lovers broke up altogether. Nevertheless, Maxim and Svetlana retained friendly feelings, work together and raise their daughter.

Permyakova and Scriabin broke up a few years ago, but remained friends.
A photo: Boris KUDRYAVOV
The performer of one of the main roles, Nastasya Samburskaya, appeared on the red carpet in a dress with a spectacular slit from the hip. The image was complemented by a small black handbag, scarlet lipstick and red shoes.

Nastasya Samburskaya.
A photo: Boris KUDRYAVOV
The main character of the film Masha is a beautiful and spectacular blonde. But this is not enough for her lover's aristocratic family to open their arms. What is a modern Cinderella to do? Learning is long and boring. Resourceful Masha decides to experiment: to implant a chip that will help show off her intelligence in any situation. However, the exquisite rival – the new darling of her beloved – is not going to give up, and the technique can fail at the most inopportune moment.

Natalya Rudova.
A photo: Boris KUDRYAVOV