News
Star numerologist explained why Sobchak always comes out dry from the water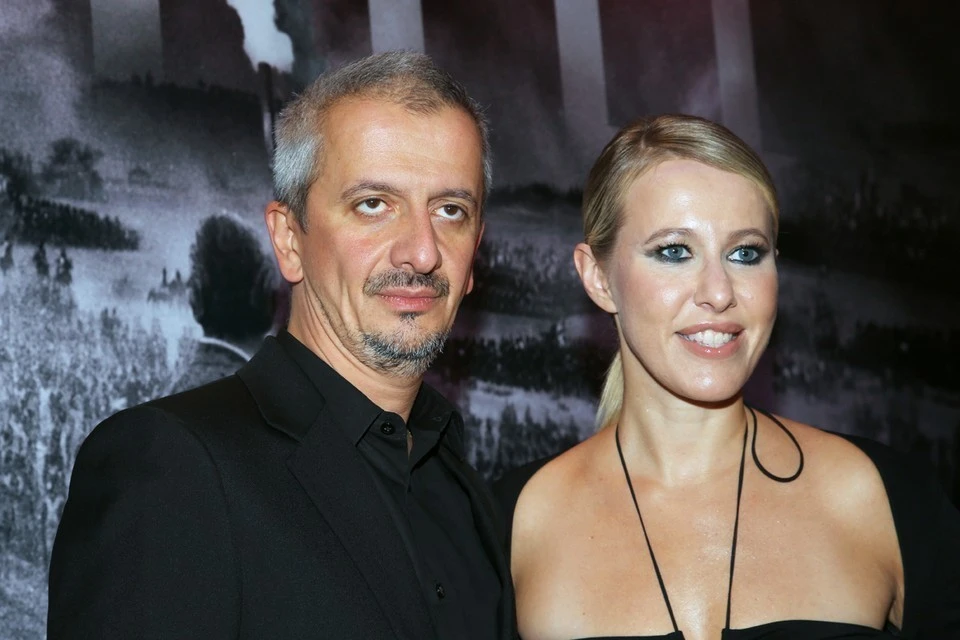 Sobchak needs to listen to his spouse Konstantin Bogomolov
A photo: Boris KUDRYAVOV
Just a couple of weeks ago, news about a criminal case Ksenia Sobchak would seem to the public to be complete nonsense. But today it is a fact: Ksenia Anatolyevna suspected of extorting a large sum from the state corporation "Rostec". Two of her employees were arrested, a search was conducted in the Sobchak mansion on Rublevka, and the "blonde in chocolate" herself hastily fled from Russia to Lithuania.
However, the star numerologist Clara Kuzenbaeva I am sure that these events are a natural outcome, because the TV presenter's life program is now in a period of decline. And anyway, no matter how happy the spiteful critics are, Ksenia will come out dry from the water.
– The most interesting thing is that the other day I got a call from the Sobchak team, they called me to shoot, and then suddenly disappeared. And suddenly such news! – Clara Kuzdenbaeva shared with KP.RU. – To understand how it all happened, it is enough to analyze Xenia's program by her date of birth. Sobchak was born on November 5 – in numerology, this date is called "the day of reality." She is the bearer of the sign of business, knows how to earn and spend money. Strong-willed character, a real fan of his work. However, there is no flexibility, tact, unnecessarily straightforward. Despotic, because she lacks energy, no matter how energetic Xenia looks outwardly. In addition, she is subject to other people's influence: this woman can be manipulated through flattery and praise. I do not exclude that now someone used the presenter for their own personal purposes, but she did not recognize the deception. In a personal meeting, I would give Sobchak good advice: she needs to listen to her husband Konstantin Bogomolov, who has great intuition and recognizes falsehood well. But alas, Ksenia neglects her husband.

Numerologist Clara Kuzenbaeva
A photo: Personal archive
According to the numerologist, Sobchak's biggest problem is that there are no triples in her program: such people can do bad things and not even realize it. There are also no fours: this speaks of impracticality, impatience, injustice. But Ksenia is honest, so all her lies, betrayals or intrigues sooner or later come out. But two sixes in the program are a sign of wealth, attachment to the material.
"At the same time, Sobchak is a charismatic personality and beloved by everyone," continues Kuzdenbaeva. – No matter what scandals arise in her life, Ksenia says goodbye to everything. There are two eights in her program: neither prison nor scrip will ever touch such people. She is lucky, lucky, she is guarded by two worlds – the upper and the lower. Therefore, even in the event of a trial, Sobchak will definitely not be behind bars.
Another trouble of the star is that she does not behave as her code of behavior prescribes.
– For good luck to accompany her, Ksenia must behave like a little girl, and not demonstrate her strength and independence, – our expert is sure. – So, at one time Tina Kandelaki listened to my advice. I told her: "Tina, you are not married because you are behaving incorrectly. Your code of conduct obliges you to avoid publicity and show your weakness in relationships with men. Kandelaki closed and today she is doing well.
Until her birthday on November 5, Ksenia Sobchak continues a year of conflicts, a decline in health and erroneous decisions. But after the birthday, the presenter will begin to rise.
– The change of cycles occurs 13 days before the birthday and lasts another 13 days after. This is a dangerous period: health problems, conflicts are possible. But 41-42 years old is a good time for Sobchak: she will meet a new love, she will also earn money, – the numerologist predicts. – This bright streak will last for a long time, especially if Xenia closes and calms down. The only thing you still need to monitor your health: after 48 years, problems with blood vessels are possible.
In addition, according to Klara Kuzdenbaeva, the TV presenter may even return to Russia: everything will turn out well for her both at home and abroad.