News
South Korean president publicly calls US congressmen idiots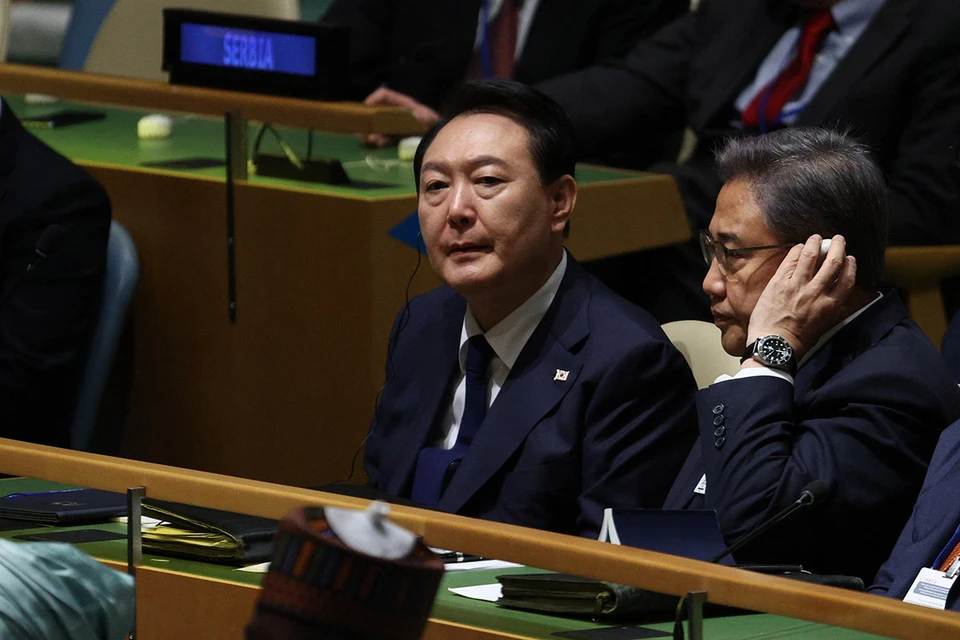 Yoon Seok Yeol
A photo: REUTERS
"Watch yourself, be careful," Viktor Tsoi sang, by the way, a Korean by his father. And here is the president South Korean Yoon Seok Yeol he didn't take care of himself, so he got into a serious diplomatic scandal, insulting dignitaries in the US.
As writes "Washington Post"the embarrassment occurred during the seventh Global Fund Replenishment Conference in New York, where Biden promised that the United States will allocate $ 6 billion for the development of health care throughout the world, in particular for the fight against AIDS, tuberculosis and malaria. According to American law, such spending requires the approval of Congress, and it was here that he was "pinned", unwittingly, by the President of the Republic of Korea, Yun Seok-yeol.
"It will be so humiliating for Biden if these idiots do not approve of his decision," Yoon Seok Yeol said about American parliamentarians in a conversation with his aides, not noticing the journalists standing nearby.
The video with the words of the President has already spread around the Korean social networks. True, the next day, the administration of the head of state began to get out and released a statement that Yoon Seok-yeol did not have anything bad, because he did not call Biden by name, and what seemed to others as the word "Biden" turned out to be a Korean word similar to by pronunciation. And in general, it was not about the American Congress, but about the Korean Parliament, which, apparently, is full of "idiots".
In South Korea itself, the clumsy excuses were not given much credit. The opposition called everything that is happening a "diplomatic catastrophe."
And the Americans were not particularly offended, or at least they pretended to be. The US National Security Council announced that it "does not comment" on such information. "Our relations with the Republic of Korea are strong and developing," the Security Council said in a statement. "President Biden counts on President Yoon Seok-yeol as a key ally, and both leaders had a good and productive meeting on the sidelines of the UN General Assembly."