News
"Several people died, many were horribly injured": Boni climbing the mountain turned into a terrible tragedy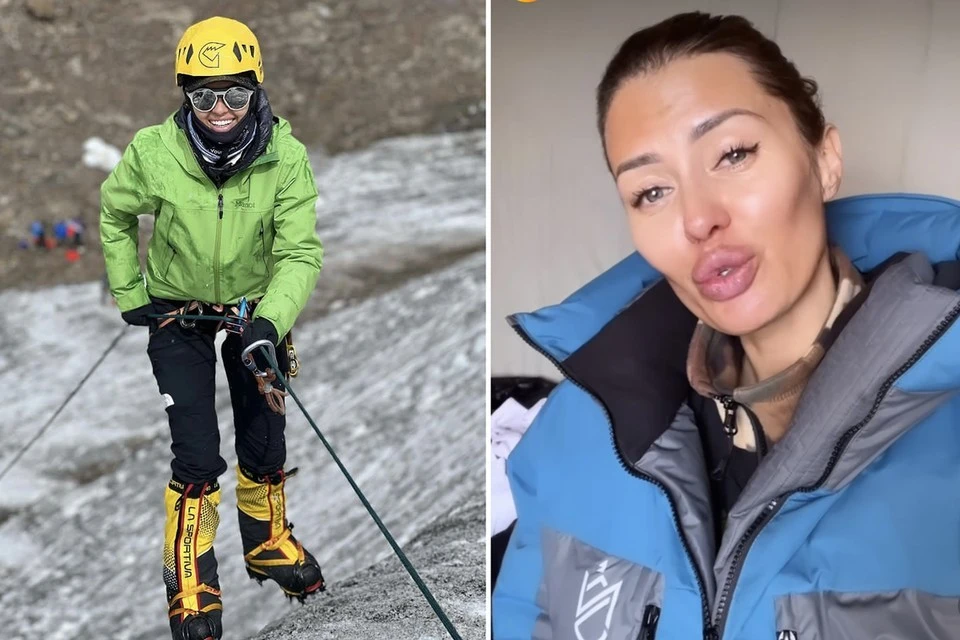 Victoria Boni's journey to the Himalayas turned into a nightmare. Photo: social networks.
For two weeks now, Victoria Bonya has been storming the Himalayas. The 42-year-old TV presenter decided to conquer Manaslu, a mountain over 8,000 meters high. Victoria climbs as part of a group led by experienced mountaineer Nirmal Purge, who has conquered 14 eight-thousander peaks in just six months.
From the very beginning of the journey, Bonya began to have health problems – she was tormented by severe mountain sickness. And when Vika finally adapted to the highlands, her ascent was interrupted again. This time, the strongest avalanche descended on the TV presenter and other climbers. She took the lives of several people with her.
"A terrible tragedy happened yesterday right above the third camp. Several people died, many were horribly injured in connection with the avalanche. We just climbed to the top to make an assault at night, but in the morning an avalanche hit, which swept away everyone who was on the way. It was a terrible sight, people were rolling upside down like big dolls, oxygen tanks and other things were also rolling, "said Bonya.
The famous climber Hilary Nelson, whom Bonya met a week ago, died in an avalanche.
"In front of her husband, she crashed, falling into an ice gorge about 25 meters deep. I saw her husband go downstairs after the tragedy, "Victoria said with horror on social networks.
According to her, they tried to save and reanimate someone, but to no avail. Helicopters flew in for the wounded and evacuated them.
Bonya herself, fortunately, was not injured. Now she is safe in the base camp. The TV presenter still cannot recover from the horror she experienced. So far, she cannot say with certainty whether she will continue her ascent.

So far, Victoria cannot say with certainty whether she will continue her ascent. Photo: social networks.
Mount Manaslu in the Himalayas is located in the north-central part of Nepal. It is the eighth highest eight-thousander in the world. Such an ascent is dangerous even for experienced climbers. Nevertheless, Vika ventured to go there. Having no climbing experience, Bonya carefully prepared for the ascent. She took a course of IVs, ran in an oxygen mask, did special leg workouts and took tests to see if her health allowed her to climb.
Traveling to Nepal is an expensive undertaking in itself. And a trip to the mountains under the guidance of a famous climber is not a cheap adventure at all. According to Boni, she paid more than 50,000 euros for the hike, flight, equipment, and more. True, it was not she who paid for the trip, but her wealthy lover. Vika does not disclose the name of her sponsor.