News
Seriously ill Boris Korchevnikov burst into an angry rebuke: "A teacher in a satanic guise"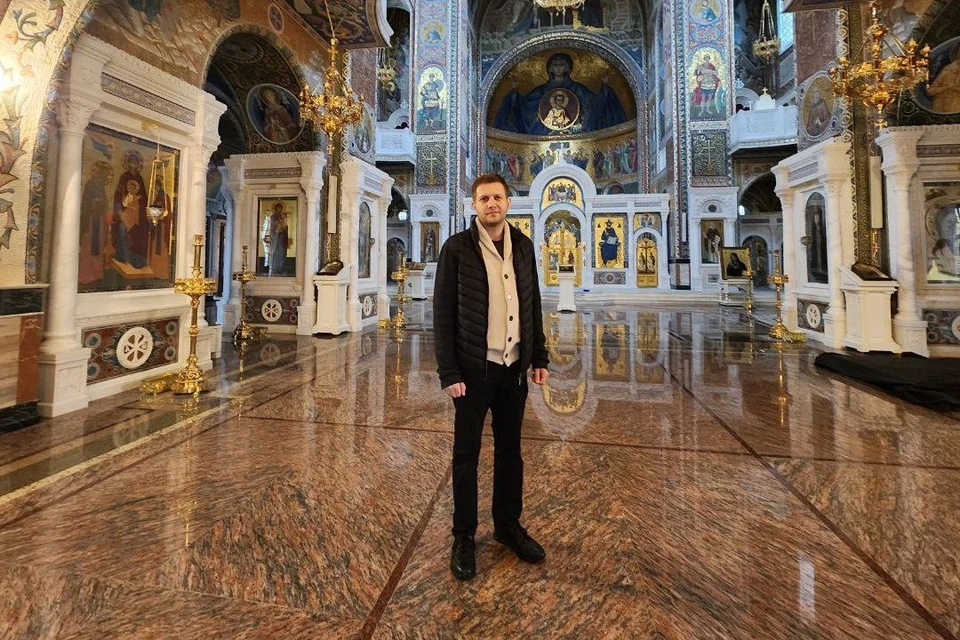 Boris Korchevnikov proposed to ban Halloween in Russia
A photo: SOCIAL NETWORK
Boris Korchevnikov known not only as a church-going person, but also as a patriotic one. TV presenter sidelined own health problems and devoted himself entirely to his work. The artist collects humanitarian aid for those in need, visits Donbass and closely follows what is happening in Russia. The other day, Boris touched on such a topic as the celebration of Halloween.
Boris Korchevnikov actively blogging. Subscribers share with him the innermost and talk about the sore. The other day a woman approached him, who said that the teacher of the Chelyabinsk lyceum on Halloween dressed up with the students in the outfits of death. The lady sent Boris a photo of the children and the teacher. Korchevnikov published this story.
"This photo was sent to me by my mother from Chelyabinsk. It shows a teacher and students of the Chelyabinsk Lyceum No. 88. The teacher ordered the children to dress up as images of death on the pumpkin holiday. One student who came not in black clothes and refused to draw "bloody stains" on his face, the teacher made a remark! my mother wrote to me in tears", – said the artist.
Boris sympathized with a simple Russian woman who considers Halloween "Satanism" and "imposed Western toxic fashion." Korchevnikov also called the teacher "a teacher in a satanic guise."
He said that they began to write to him "shocked parents of children from all over the country about such "holidays" in schools. "In this regard, the TV presenter supported the initiative of Father Macarius to ban Halloween at least in schools. "Those who put on horns these days, put skulls and big-eyed melons on store shelves and paint their faces with bloody smudges, more often either they don't know the satanic roots of the "holiday", or they don't believe in them … ", Boris concluded.
It is worth noting that nRecently, the artist underwent a new operation on his head.. The first time he had a brain tumor removed was in 2015. This time, doctors are trying to save a man from complete deafness. "I have problems after a recent operation on the auditory nerve. Everything is more difficult – any work and communication with people, and this is the main thing for me," the man admitted. He said that he was going through a serious stage of treatment. Now he is waiting for a long period of recovery. Boris hopes for the best. Faith helps him do this. He still remembers how his life was divided into "before" and "after". "First communion. Finding answers to all questions in the church, realizing that there is truth. And there is the main thing. Everything else – later. I was 23 years old when it happened. While "before" is still a big part of life. And "after" is smaller," Korchevnikov summed up.