News
Sergey Sosedov: "Galkin* and Pugacheva's castle should be expropriated in favor of the orphanage"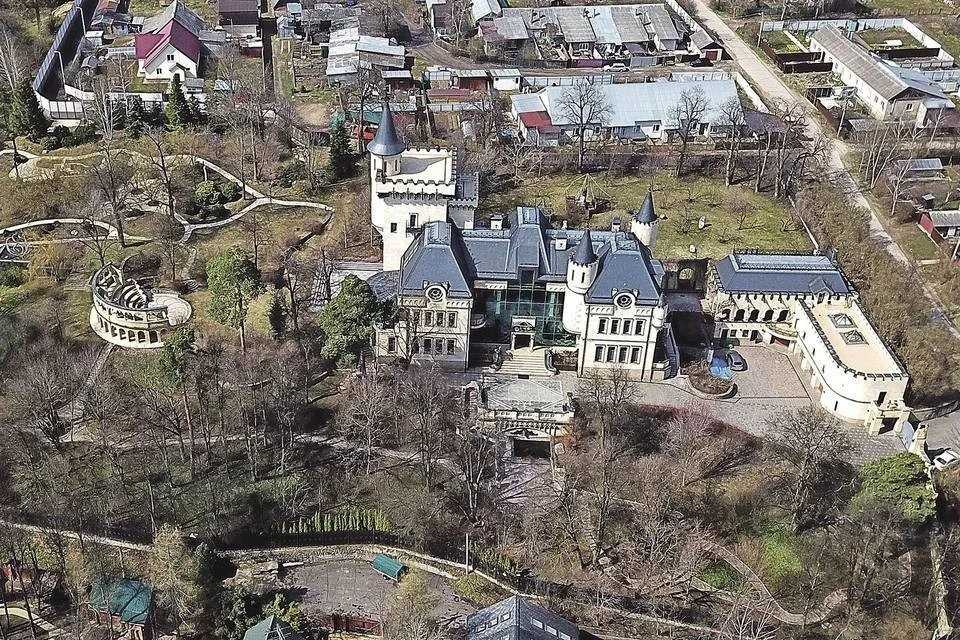 Someone smart said: expropriate Galkin's castle in favor of an orphanage
A photo: Ivan MAKEEV
The news that Alla Pugacheva's songs were taken off the air today is in the top. I'm almost sure many thought: well, finally. And yet it is strange to say goodbye so abruptly to the idol, our "prima donna", as Pugacheva was called for many years. Or is it time to debunk yesterday's idols? We talked about this with music critic Sergei Sosedov.
– I'm sure no one specifically removed Pugacheva's songs from the air. Because they have been removed for a long time, says Sosedov. – Pugacheva has not been in the rotation of Russian radio for many years. She has no new repertoire, and her old hits could only be played on retro radio. In general, I am surprised by such reverence for her.
– Is there any respect today?
– The interest of the media is a sign of respect. You just write: either "Alla Borisovna left …", then "Alla Borisovna returned …". What is Alla Borisovna like? She is Alka habalka. Who made an idol out of her? It was you, the journalists, who did it. Ordinary people are not deeply interested in it. They don't care about her for a long time. Go outside and ask anyone about Pugacheva, and you will be covered with a three-story mat. What Pugacheva? What are you talking about? Read what they write about her in social networks. There are words that cannot be quoted, sheer obscene vocabulary. And she deserved those words.
– Sergei, you yourself have been her fan for many years. They admired her, you know by heart her biography, her songs …
– I am very ashamed of this today. Many years ago, an unfamiliar woman approached me in the subway and said: someday you will regret that you were a fan of Pugacheva. At the time I didn't understand what she was talking about. And now, 30 years later, everything she said has come true. It turns out that not everyone was a zombie, not everyone was fascinated by Pugacheva.

They can not work, live anywhere. They are multimillionaires. But it has nothing to do with art.
A photo: Personal page of the hero of the publication in the social network
Thank God she left Russia. I don't want her to come back here. As a singer, she has not been interesting for a long time. Waste material. The media is still trying to squeeze some sensation out of her. Even at today's debunking Pugacheva, they are trying to make a rating. She sneezes and everyone discusses. This is insanity, absurdity. Hope things change soon. And Galkin her – on the drum. Even funny to discuss. They can not work, live anywhere. They are multimillionaires. But this has nothing to do with art. A pie with nothing, a dummy. I would expropriate their castle and give it to orphans, people who need an expensive operation. By the way, I'm not the first to suggest this. Someone smart said earlier: Galkin's castle should be expropriated in favor of an orphanage …
Recall that at the end of August, People's Artist of the USSR Alla Pugacheva returned to Moscow. Pugacheva lived in her country house for a little over a month, sent the children to school. Due to criticism of the SVO in Ukraine, her husband Maxim Galkin * was included in the list of foreign agents. After that, Pugacheva asked her to turn it on too. At the end of September, she took the documents from the gymnasium where Lisa and Harry studied. And flew with the children to Israel. Finally, she wrote insulting words on a banned social network: "What a blessing that those people whom I always could not stand hate me. If they liked me, it would mean that I sang and lived in vain. Let them grind their teeth. They were serfs, they became slaves.
*Recognized in the Russian Federation as an individual-foreign agent