News
Sergei Stepashin on Putin's speech at Valdai: President spoke honestly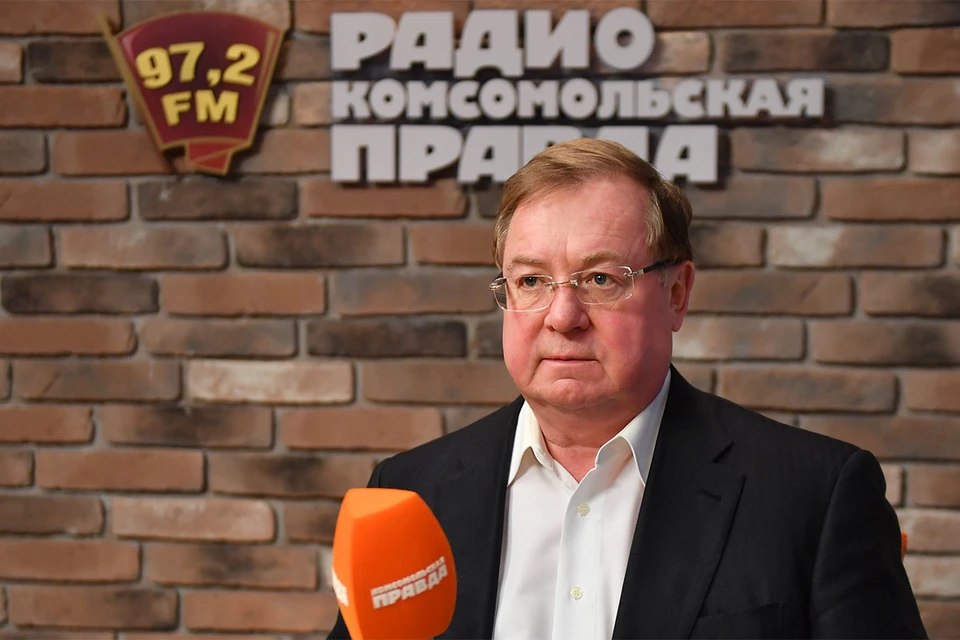 Sergei Stepashin.
A photo: Viktor GUSEINOV
… – Sergey Vadimovich, we have been discussing Vladimir Vladimirovich's speech for the second day already, and different people mark different fragments. Here you – as a politician with a rich biography, as well as a person who holds the position of both the chairman of the Russian Book Union and the head of the Imperial Orthodox Palestinian Society – what facets of this 4-hour communication with the participants of the Valdai Forum touched upon first of all?
– Due to the fact that I have known the president for a long time, first of all I would like to note once again that today he is one of the best speakers in my country, this is certainly true.
Well, last Thursday it was just a brilliant, emotional performance.
Despite the fact that I was not in the hall, but watched it on television (I can imagine how people felt in the hall) – the impression is very strong.
Vladimir Putin formulated, as it were, in one speech, in response to questions, including from Fyodor Lukyanov, everything that he had already spoken about several times.
Here – this is such a focused, very clear, tough position. That is, he placed all the accents …
– And what exactly did you pay attention to?
– If you take the short stories, then for the first time he said what we all talked about before.
That we are fighting in Ukraine not only with the Nazis and the National Bolsheviks, the Americans and NATO.
Unfortunately (and Vladimir Vladimirovich correctly said), this is a civil war. Russians are at war with Russians.
Nationalities seem to be different, but the blood is one, we are one people, this is obvious.
This is the biggest tragedy, and the President correctly said this, from a purely human point of view.
And as the head of the Russian Book Union, I always like it when Vladimir Vladimirovich quotes our writers.
Here he again remembered Solzhenitsyn and Dostoevsky. And this nevertheless emphasizes – despite what he said – they say, I came from the bottom, he is still a Leningrader with a very good, fundamental education.
This is a fact of life, it really is. So, I welcome the president's speech and hope very much that it will be heard not only by us in Russia, but also there.
– Yes! And how do you react to Putin's speech? Do you already know about her?
– By the way, Sasha, yes – I looked now, there are curious comments in many media, including American newspapers.
We heard. It would be nice for Biden to tell, but I think he will forget anyway the next day.
– You communicate a lot with ordinary people, I know, and you will continue to communicate. How do they perceive such events?
– Well, firstly, this is not just an event, it is such a serious political speech by the head of state. Today I was just in our wonderful Moscow 67th hospital, where we opened an exhibition dedicated to Fyodor Ushakov. In the hospital!
– And what is the connection here?
– Yes, Fyodor Ushakov, a famous admiral, a monument was erected to him in Kherson, now he was transported across the Dnieper just in case. Then we will return it, of course.
So – it turns out that he was awarded the first award in Kherson, you know why? For fighting the plague there. That's what I didn't even know.
Here we are again with the plague there and we are fighting, in fact, in life, as they say. Of course, after the exhibition was opened, we talked with the doctors and with those who came. Discussing the President's speech…
Well, everyone is impressed. It is on this, you know, human, emotional charge.
After all, you can talk, talk, mumble, mumble, as some of us know how, on a piece of paper. So you look and think: Lord, you would rather finish.
No, this – I'm talking about Vladimir Vladimirovich's speech – was emotional, to be honest, as they say.
Well, to be honest. We had such a concept in the Leningrad courtyards in the 60s.
– Thank you very much, Sergey Vadimovich.
– All the best. Happily.