News
Sergei Stankevich – about the grain deal: Russia did not stop it, but suspended it, we are waiting for an investigation and security guarantees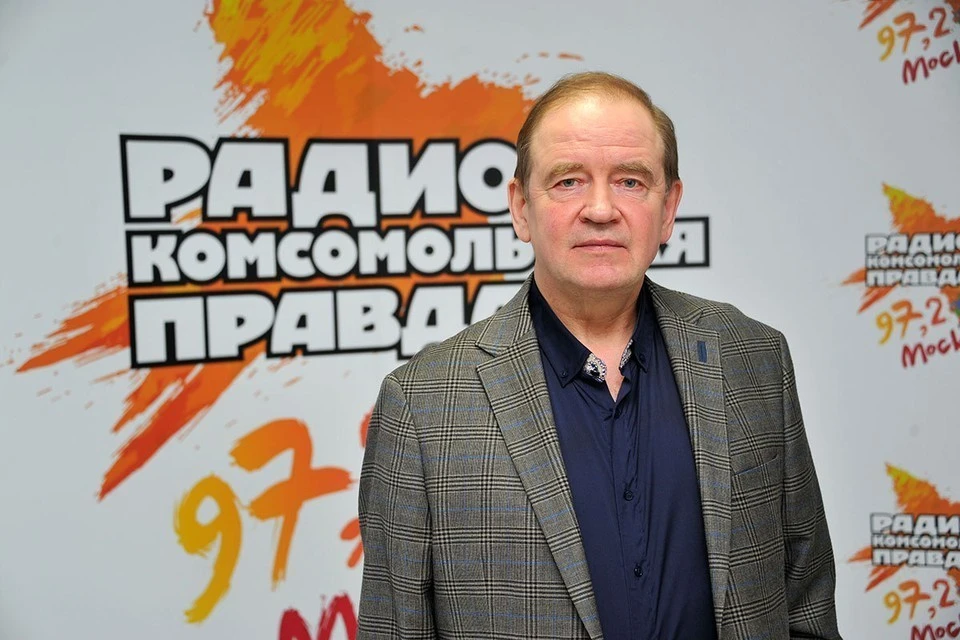 Sergei Stankevich
A photo: Viktor GUSEINOV
… – Sergey Borisovich, the situation with the so-called "grain deal", which stalled due to the fault of Kyiv and its Western bosses, it is developing rapidly. And – there are more and more nuances … Did you manage to contact someone in Turkey and discuss everything that is happening now?
– So, I managed to talk with people who ensure the work of the joint coordination center in Istanbul – the same quadripartite one, where the UN, Turkey, Ukraine and Russia are represented.
– Interesting.
– There are official representatives and teams that serve the work of this body. And in these teams – professionals of various profiles.
And, just like that, the UN has just been through the mouth of Martin Griffiths – this is the UN Deputy / Secretary General for Humanitarian Programs, who highly appreciated the professionalism of the Russian team.
– What did you manage to find out?
– And the fact that those 14 ships or vessels, more precisely, the passage of which was agreed before October 29, before the incident in the Sevastopol Bay, they will, as agreed, load and go to the ports of destination.
12 of these vessels have already been loaded. And we proceeded to the checkpoint in the Bosphorus, including, there it was shipped to Ethiopia, just a minute, I'll go to my office, so … (I'm talking to you on the go)
Yes, including 300,000 tons shipped to Ethiopia and another ship to Yemen and Afghanistan.
Thus, the level of 9 million tons of food was exceeded – all sent along this very line of the Black Sea grain initiative.
This is a very serious amount.
– Tell me, but this incident in Sevastopol, did it severely knock down the so-called grain conveyor?
– Well, here are 12 more passed after him. And 2 more were sent for loading.
And this is, as it were, everything – within the framework of what was agreed before the incident.
– But what will happen next?
– Big question. On the part of Russia, it was emphasized that we are not withdrawing from the Black Sea Grain Initiative, but are temporarily suspending participation for an indefinite period.
– Apparently, for the duration of the investigation and – until the reaction of the West arrives in time for all these outrages that were happening in the Sevastopol Bay.
– Well, this was reported to other members of the joint coordination center, but they themselves, of course, cannot investigate anything.
– And how do they react to all this?
– Yes, they simply took into account this statement. If ships continue to be dispatched, this does not mean that Russia will stop these same grain convoys and somehow actively impede their movement, this is not at all the point.
– About what?
– The point is that from now on these sections of the water area, which connect Ukrainian ports with the entrance to the Bosphorus, are no longer covered by such a security umbrella, but become, as it were, a potentially war zone.
– And what will happen there?
– It's not completely clear from now on.
If there was already a precedent with sea and air drone attacks, if it seemed to end in nothing (that is, no investigation. – A.G), then who can guarantee that this precedent will not be repeated?
– That's it..
– In addition, there is another, more serious danger.
These ships can run into stray mines. There are quite a lot of them there, in the Black Sea.
And until now, work has been carried out by minesweepers, they checked regularly …
– Ours?
– Ours, of course, ours, in the first place. And they checked these very routes of grain carriers.
And if there are no such checks now, well, it is quite possible that some ship will stumble upon a wandering mine.
– But the position of Russia here, in general, is sensible, and we are ready to join this deal as soon as all the i's are dotted. And as soon as they stop putting sticks on us, well, not in the wheels, but in … what is there? In engines.
– Yes, propellers – they will stop putting sticks in propellers, quite right.
– In the form of drones – air and sea, as I understand it.
– Yes, absolutely right, especially since fragments of these drones were raised.
And they turned out to be Canadian, however, about one there, they did not find out, it seems that he is British.
And, besides, studied video materials. And it was established (and I kind of refer to the existing publications) that the aerial drones were of American origin.
– For publications in our media or foreign ones?
– Both ours and foreign ones, but here, as they say, this has not yet been announced by official bodies.
– Well? Then we will simply monitor the situation, when a new moment in its development appears, we will definitely contact you, or you will call us.
– The only thing that can mention what, in fact, Russia wants.
– Isn't it clear?
– Russia wants, firstly, a really full-fledged investigation and some broader obligations to ensure the security of the Black Sea humanitarian corridor, that is, to confirm …
– From whose side?
– From Ukraine and its main allies.
Maybe the United States of America and Britain will say something on this subject. It would be nice.
In addition, Russia, after all, insists that the second part of this Black Sea initiative be implemented, a memorandum was also signed there to promote the promotion of Russian food and fertilizers to world markets. And this part, to put it mildly, is not being fulfilled. And here, as it were, Russia insists on justice. And reciprocity.
And another important, I think, statement was made – Russia confirms that there are no accusations that this is some kind of provocation of hunger. Russia is ready to immediately ship 500,000 tons of grain free of charge to those countries that the UN will indicate within the framework of this UN food program.
So, I think these arguments will all be carefully considered, including, perhaps, on the sidelines of the upcoming G20 summit in November.
– Let's hope, although we hope for the "Twenty", but don't make a mistake yourself. Thank you!
– (chuckles) Good. Thank you.
– Goodbye.
– Goodbye.