News
Sergei Shoigu: "Ready for mobilization"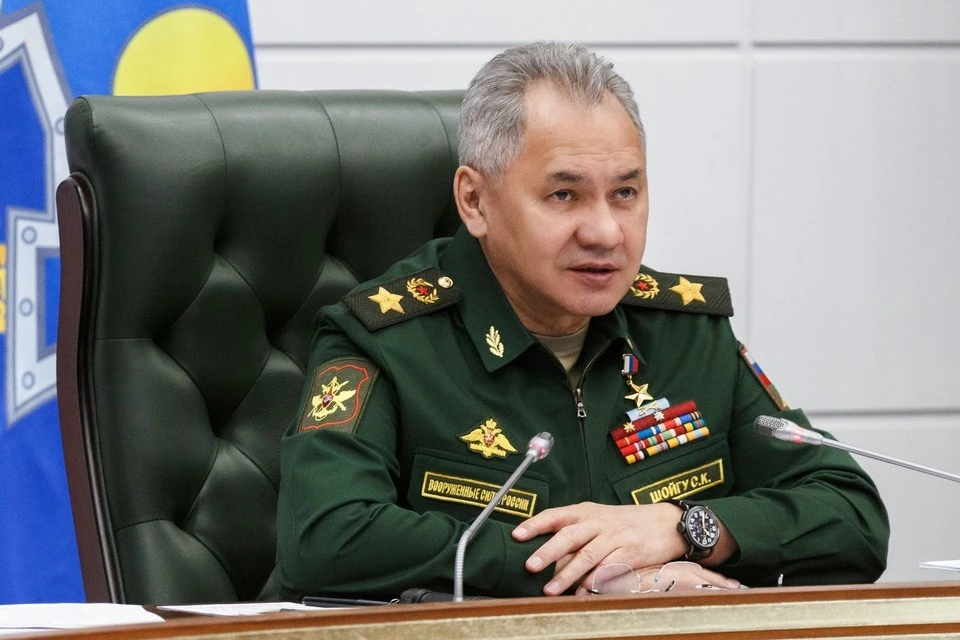 Defense Minister Sergei Shoigu. Vadim Savitsky/Press Service of the RF Ministry of Defense/TASS
"The base for the mobilization deployment of formations and military units, military commissariats and the reinforcement apparatus are ready for mobilization. The time has come to put into practice the experience gained in the course of the annual strategic exercises, "- with these words he opened the Collegium of the Ministry of Defense Sergei Shoigu.
The Minister noted that it is necessary to "organize the notification of citizens in a timely and high-quality manner, strengthening measures to counteract provocations and illegal actions, as well as the protection of warning areas, points of reception and collection of citizens."
The head of the military department explained that "the mobilized citizens will have the status of military personnel undergoing military service under the contract, and the corresponding level of salaries." At the same time, employees of "enterprises of the military-industrial complex will receive a deferment from conscription for the period of work in these organizations."
The minister instructed the commanders of the military districts to "organize close cooperation with the executive authorities of the constituent entities of the Russian Federation to ensure the call of citizens for mobilization."
"I have signed the directive, the tasks for all subjects have been defined, the instructions of the General Staff on the procedure for conducting mobilization measures in the troops and forces have been given. I instruct to proceed with the execution, "Shoigu gave the order.
At the board meeting, the minister, considering a number of issues, noted the selfless actions of the paratroopers during the NVO paratroopers: "More than 10,000 airborne fighters were awarded military awards, 21 became Heroes of Russia. We will continue to build up the combat strength of the Airborne Forces as the main rapid reaction force."
At the meeting of the board of the Russian Defense Ministry, issues of social guarantees for contract servicemen, military construction, orders for the military-industrial complex with the necessary weapons for the speedy completion of a special military operation in Donbass were also discussed. But this conversation took place behind closed doors from journalists.
Recall that on September 21, 2022, the Decree of the President of Russia Vladimir Putin "On the announcement of partial mobilization in the Russian Federation" was published. Earlier, he ordered to increase the size of the Armed Forces by 137,000 on January 1, 2023. They will be equipped with new military formations.
MORE RELATED
Vladimir Putin's address on partial mobilization in Russia September 21, 2022: Transcript, full text of speech
Putin announced partial mobilization in Russia (details)