News
Scientists: We can avoid half of the cases of cancer by changing just three things in our lives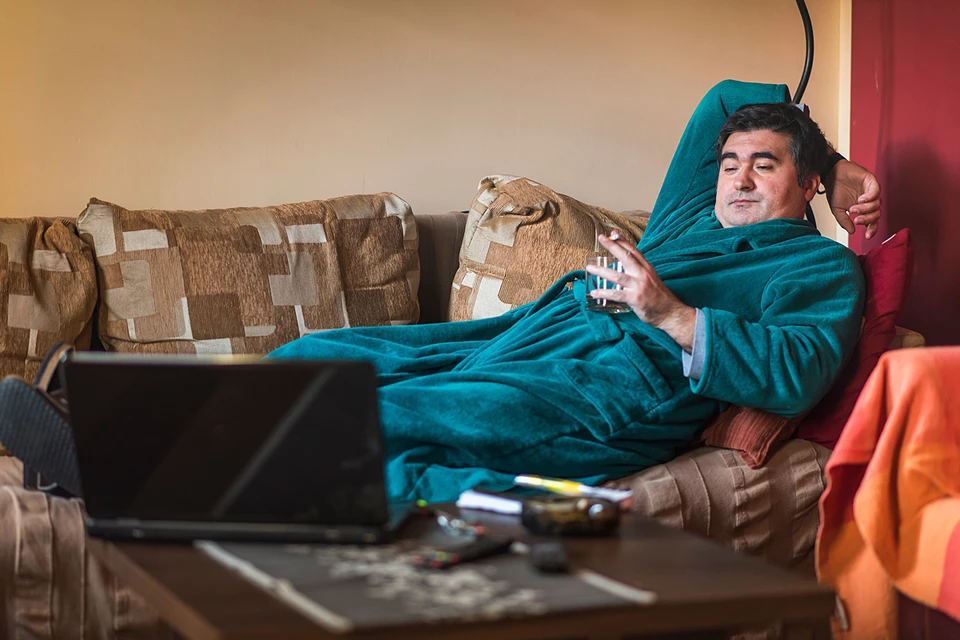 More than 4.5 million cancer deaths each year could be avoided if people quit smoking, drinking alcohol and losing weight
A photo: Shutterstock
Nearly half of cancer cases worldwide can be prevented by eliminating the top three risk factors. Such an encouraging statement was made by American researchers who published their scientific work in The Lancet. These three things are: smoking, alcohol abuse, obesity.
The authors explain that they analyzed data on cancer mortality in more than 200 countries. Factors confirmed by science that play a leading role in the development of a particular type of tumor were taken into account. For example, it has been undeniably proven that smoking is the main cause of lung cancer in the vast majority of cases. And obesity is the main provocateur of colorectal cancer (cancer of the colon and rectum).
More than 4.5 million cancer deaths each year could be avoided if people quit smoking, drinking alcohol and losing weight, researchers say. According to them calculations depending on the type of tumor, it would be possible to reduce mortality, in particular, as follows:
– cancer of the lung, trachea and bronchi – by 36.9%;
– colorectal cancer – by 14.2%;
– cancer of the esophagus – by 7.6%;
– cervical cancer – 6.3%;
– liver cancer – by 5.7%;
– stomach cancer – by 5.2%;
– breast cancer – by 4%;
– pancreatic cancer – by 3.9%.
In general, the results of the study confirm that a lot is in our hands. Yes, we still cannot edit the genes and get rid of the "heavy" heredity. But to discard cigarettes and extra pounds, to drink in a reasonable amount is within the power of the majority. However, many distrust creeps in: is it really so simple? Is cancer really that "afraid" of a healthy lifestyle? Why, then, are there so many cases when slender and non-smokers burned down from tumors?
For comments, "KP" turned to the Honored Doctor of Russia, oncologist, doctor of medical sciences, head of the telemedicine technology department of the Chelyabinsk Regional Clinical Center for Oncology and Nuclear Medicine Oleg Gladkov.
THE MOST DANGEROUS FACTOR
"In fact, it has long been known that smoking, alcohol and obesity are among the main risk factors for cancer," says the expert. – The dangers of smoking have been proven on a particularly large scale. According to WHO, tobacco use provokes the development of more than a dozen types of tumors, from lung cancer to cancer of the stomach and bladder.
The new study is interesting because it specifically assesses the role of circumstances that depend on each of us. We can fix them on our own, often even without the help of a doctor. These are the so-called manageable risk factors.
– What other things, besides the above, can we also change in order to further reduce the risks?
– A proven risk factor is the frequent consumption of red meat. There is evidence that this increases the risk of developing colorectal cancer (beef, lamb and pork are considered safe to eat no more than a couple of times a week. – Ed.).
– What about radiation from mobile phones? There are many studies on this subject, but their results are very contradictory.
– There really is no unequivocal assessment so far. In my opinion, it is unlikely that gadgets can make a decisive contribution to the development of brain tumors in most people. At the same time, I admit that if a person has a genetic predisposition, then frequent and prolonged use of a mobile phone can become a provocateur of cancer.
WHY CANCER BURN THOSE WHO LEAD A HEALTHY LIFESTYLE
– When we write about a healthy lifestyle, readers often give examples of their acquaintances or famous artists, such as Savely Kramarov, Mikhail Zadornov, Dmitry Hvorostovsky. They took care of health, as God forbid everyone. And still burned out from cancer.
– To people who make such arguments, I would say this. On the one hand, no one is 100% insured against the development of a malignant tumor. But if you lead a healthy lifestyle, eat plenty of vegetables and fruits, move actively, drink alcohol in moderation, and don't smoke, then your risk of developing cancer will be much lower.
I will also say that people who smoke for 20-30 years have a proven 20-fold increased risk of lung cancer. This does not mean that a non-smoker will never get sick. This means that a smoker is 20 times more likely to develop a lung tumor. And if a person also leans on alcohol, moves a little, the risks increase many times over.
Of course, those who do not have bad habits also get sick. But they are proportionately much smaller.
TO THE POINT
What to do if you don't smoke anyway and you don't have excess weight
– Reduce other risk factors: do not abuse the tan, move more, lean on vegetables and fruits, avoid convenience foods and fast food.
– Go through an annual medical examination – this will help catch cancer at an early stage, when the chances of successful treatment are highest.
– If there are cases of cancer in the family, get genetic testing. Today, several genes are known, mutations in which are reliably greatly increase the risk of cancer. When such genetic variants are detected, doctors prescribe dynamic monitoring. It allows you to "catch" adverse changes as early as possible (including at the stage of precancer) and take action.
– Treat chronic inflammation – they increase the risk of developing tumors.