News
Scandal breaks out in Germany over painting by Hitler's favorite artist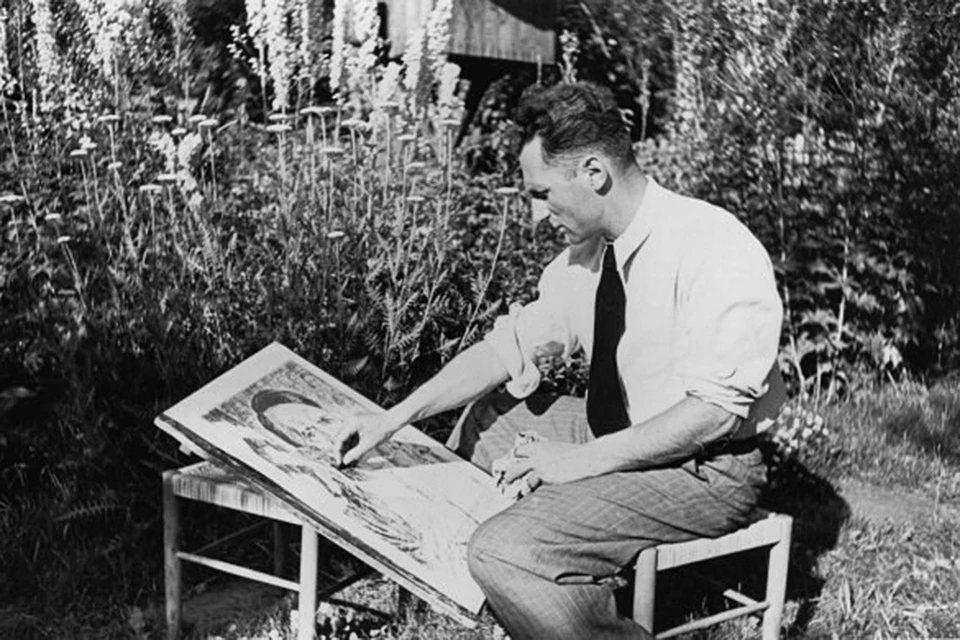 Adolf Ziegler painting a portrait of the Nazi leader, 1941
A photo: EAST NEWS
In Germany, calls are being made to remove from the Pinakothek der Moderne (art museum in Munich) the triptych Four Elements, a painting painted by Adolf Ziegler, Hitler's favorite artist.
According to opponents of the canvas, the painting, which under the Nazis hung at the headquarters of the NSDAP (National Socialist German Workers Party), and was perhaps the most important example of "correct" painting in the country, simply does not have the right to be on public display in museum.

Triptych by Adolf Ziegler "The Four Elements".
A photo: en.wikipedia.org
Indeed, the canvas, which depicts four naked women, symbolizing the elements, was considered a model of painting in Nazi Germany. Numerous reproductions and postcards were made from it, and its author, Adolf Ziegler, was not only one of the most famous German artists of that period and a member of the NSDAP, but also the organizer of the famous exhibition "Degenerate Art", which presented avant-garde paintings declared anti-German and dangerous to the nation.
The Pinakothek der Moderne denies the propaganda value of Ziegler's painting and believes that hiding paintings from people because of the political affiliation of their authors is fundamentally wrong.
"The constant hiding of problematic art does not lead to critical discourse, but only to the preservation of taboos," the experts said.
It is noteworthy that after Hitler came to power, it was Professor Adolf Ziegler, who became chairman of the Imperial Chamber of Fine Arts, who led the fight against "degenerate art", to which the Nazis attributed cubism, impressionism, Dadaism and other areas. Under the leadership of Ziegler, more than a hundred museums in Germany were purged, from the funds of which thousands of works by artists objectionable to the Nazis were seized. By the way, Van Gogh, Gauguin, Matisse, Picasso, Cezanne and other recognized masters of painting, among others, were included in the forbidden list.