News
SBU showed footage of the return of Ukrainian prisoners of war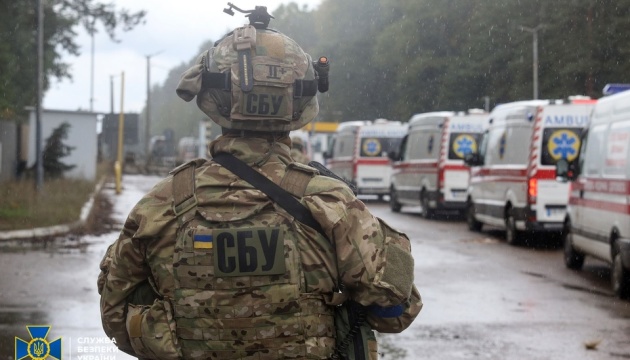 The Security Service of Ukraine released footage of the exchange of Ukrainian prisoners of war on September 21.
The video of the exchange was published by the SBU in Telegramreports Ukrinform.
"This event touched the whole Ukraine. Many people worked to ensure that our Heroes finally returned home. This is, without exaggeration, a historic moment. We want to show unique footage of exactly how the exchange took place, the very first and sincere emotions of the Ukrainian defenders, who knew that they would not be forgotten and would definitely be returned home, and we will continue to fight until we free everyone who is still in captivity, and we will not win back the last piece of our land!" the message says.
In the video – the queue of emergency vehicles. Ukrainian defenders and defenders alone are escorted to the Ukrainian side by doctors and military personnel. One of the first was Maryan Mamonova, a physician who provided assistance at Azovstal. Mariana is in the last stages of pregnancy.
Some fighters are carried on stretchers. The footage shows that the "Azov" are exhausted, tired. Some of them went out without outerwear.
As reported, on September 21, as a result of the exchange, 215 Ukrainian defenders, as well as 10 foreigners, were returned from Russian captivity. The former People's Deputy of Ukraine Viktor Medvedchuk and 55 other Russian military men, suspected of high treason, were returned to the Russian side.