News
Sausages for children are not a toy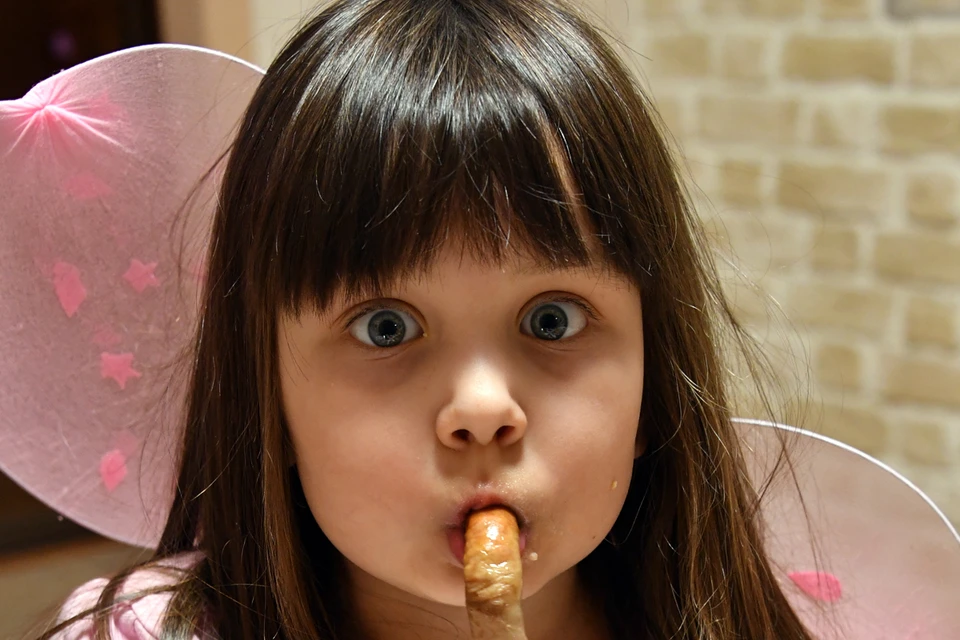 In schools, sausages, sausages and other processed products are prohibited, but at home, parents whip up just them
A photo: Vladimir VELENGURIN
School time began, and mothers breathed a sigh of relief: no need to cook lunch, children have lunch at school. But not everything is so simple. Some kids love school food, others don't. They feed well in schools, says pediatrician, State Duma deputy Tatyana Butskaya. The question is how home eating habits fit with what is served in the school cafeteria. She spoke about this in detail in the program "Tell me, doctor!" on TV channel "Doctor".
GRANDMA, YOU ARE WRONG
For two years now, schools have been serving free hot breakfasts for children in grades one through four. But in every class there is a child, and not just one, who basically does not go to the canteen. And, actually, why?
– Meals at school are very good, – says Tatyana Butskaya, – But, according to the children themselves, they are "sad".
In school meals, everything meets the standards for proteins, fats, carbohydrates. And GOSTs for grams, milligrams of certain additives. But how are the children at home used to? A sandwich, a hamburger, chips for percuss, and a sweet porridge from my grandmother, in the morning, at best, there are still ready-made breakfasts. And when a child comes to school, and they give him the right porridge with one spoonful of sugar, and not five, like his grandmother, he says "tasteless." Or when they give him boiled fish, but he never ate it at home. And often children ask amazing questions: "What is this?". And these were cabbage soup … Therefore, home and school meals are very closely connected. If you don't feed your child properly at home, he won't eat at school either.
ARE SAUSAGES AND DUMPLINGS ALWAYS HARMFUL?
In schools, sausages, wieners and other processed products are prohibited, but at home, parents cook them in haste.
– I remember my father's signature dish – he himself turned the minced meat, kneaded the dough, made dumplings, – says Tatyana Butskaya. – Boiled and put in front of me with sour cream. And it was divine!
Calling dumplings the wrong food would be blasphemy. But you need to understand what they are made of. Take the same sausages. There are companies that deal with baby food, and they have sausages and meatballs without any thickeners, dyes. We are sure that they will not harm the health of the child, because in fact a sausage is a well-rolled minced meat, a solid protein. And I do not see anything wrong if sometimes (not every day) give them to the child for dinner or breakfast. Of course, if you know exactly what is in the composition.

School time began, and mothers breathed a sigh of relief: no need to cook lunch, children have lunch at school. But not everything is so simple
A photo: Oleg GOLD
BOYS ARE MORE OBESITED
Increased body weight in toddlers and schoolchildren is now becoming more and more common. Such chubby children are about a quarter of the total. And most of all among boys. Of course, this is not yet obesity, but already on the verge. But 10 percent of children are already obese.
"We, doctors, believe that increased body weight is formed even in utero, when the mother, as they say, "ate for two" and gained a lot of extra kilos during pregnancy," says Tatyana Butskaya. – We should all be guided by the principle "we are what we eat." Therefore, if nuggets, hamburgers and other unhealthy fast food are honored at home, if the child sees that the parents themselves eat chips, and they tell him to go eat cabbage, then this will be at least wrong.
LUNCHBOXES – SAVE FOR ALLERGICS
If the child is allergic or diabetic, school meals will not do him any good. It is important to discuss this point with the class teacher in advance (in some schools it is possible to order special meals). Or give your child lunch boxes with fresh and safe food.
– But the class teacher must know what your child has in the portfolio, because he is responsible for the health of your child, – Butskaya explains. – Therefore, at least warn the class teacher. And, of course, do not put perishable food with you.

Pediatrician, State Duma deputy Tatyana Butskaya
NUTRITIONAL COMMENTARY
Proper doesn't mean bad
– For a child, as well as for an adult, three principles are important: balance, moderation and variety, – explains our permanent expert, nutritionist Ludmila Denisenko.
1. For breakfast – always a hot dish.
Ideally, if it contains starch – porridge, potatoes, pasta (yes, yes). Starch is digested rather slowly, due to which the resulting glucose enters the bloodstream in small portions, so there is enough energy for a long time.
But always alternate breakfasts – a protein day (for example, scrambled eggs), another carbohydrate one – a pasta casserole with eggs and cheese (you can cook it in the evening), a third protein-carbohydrate one, for example, cheesecakes with berries or fruits. On the fourth – a sandwich of whole grain bread with pepper and a piece of boiled chicken. And so on. After all, useful is not necessarily nasty porridge, it can be much better!
2. For a snack – juice or fruit.
Breaks between meals in children should not exceed four hours, so that there is no stagnation of bile. Therefore, if the school does not have a hot breakfast, only lunch, it will be enough for the child to put 2-3 oatmeal cookies, a bag of juice, an apple or a pear.
3. Be sure to have hot soup for lunch.
For lunch (it doesn't matter, at school or at home), there must be a small portion of soup (you can meat, chicken, fish, vegetarian with greens). And the second course is boiled or stewed meat, fish with vegetables and a dessert. This is not just a classic of the genre, but a set necessary for the gastrointestinal tract.
4. For dinner – egg, cottage cheese, vegetable, fish dish, tea, juice or milk.
The choice is large, the main thing is what the child likes. Yes, and sausage with pasta is not the worst choice, the main thing is not every day.
5. The most important thing is to drink enough water (at least a liter of pure water per day).
In the cold season, this is very important – this is how the mucous membranes soften, toxins are removed.