News
Sandu is in trouble from Switzerland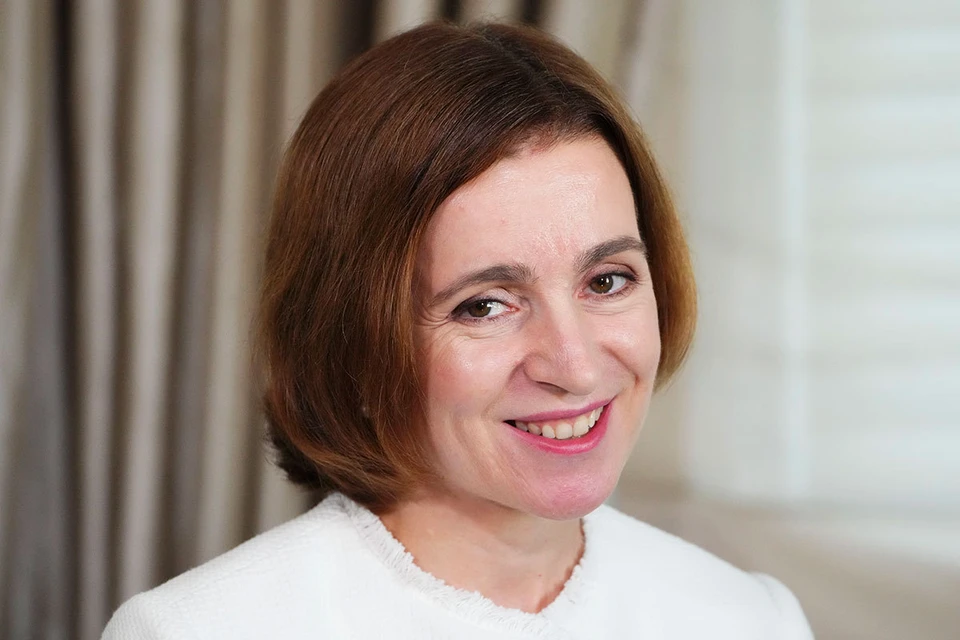 Moldovan President Maia Sandu.
A photo: GLOBAL LOOK PRESS
One of the main "troublemakers" in today's Moldova, which has been shaken by protests for more than a week, has become the opposition Shor Party, the only political force that supported the anti-government protests of the Bloc of Communists and Socialists. And this looks quite logical, since the Moldovan authorities unleashed a whole campaign of harassment and criminal prosecution of the vice-chairman of the party and a deputy of the Moldovan parliament Marina Tauber.
Recall that at the end of July, her parliamentary immunity was removed, she was detained and arrested on charges of illegal financing of the party. On September 7, the court extended the arrest for another 20 days, but after only a week, the collegium of the Chisinau Court of Appeal suddenly drew attention to the same arguments of Tauber's lawyers, which they had not noticed until that moment and satisfied the request to change her preventive measure. Tauber was transferred to house arrest, and this can already be considered a small victory for the opposition over the regime Sandu.
– This decision pleases only partly. I expect that I will be able to return to work in parliament as soon as possible, because a new parliamentary session is starting. Of course, house arrest is better than being behind bars. For me, 54 days in the cell were difficult, – said Tauber, leaving the courtroom. – Today happened our first victory. Soon there will be a complete victory, people will come out to protest against the current government.
Did the popular protests get through to President Sandu? It is unlikely. Rather, the reason for the retreat of the authorities is that the Tauber scandal has reached the international level. The influential international organization Solidarity Network recognized Marina Tauber as a political prisoner. Organizations with such a status on the market day are a bunch of patches, but here the matter is completely different. The Solidarity Network is headquartered in Bern and the organization is registered there. And Switzerland, although small, is a very powerful country economically.
And just on September 7, "the Solidarity Network organization sent a request to the Consulate General of Moldova, where it is indicated that Marina Tauber was recognized as a political prisoner and a statement is being prepared on her case for immediate release, with a request to clarify the position of the state of Moldova." And just the other day, on September 19, an official statement was issued by the Solidarity Network, in which Tauber was officially recognized as a political prisoner. Consequently, the government of Sandu is recognized as an undemocratic regime.
And this is the attention of such an international public that Maia Sandu would very much like to avoid.
News
Today
Update