News
Russians living in Latvia are asked to report when they receive a summons to the army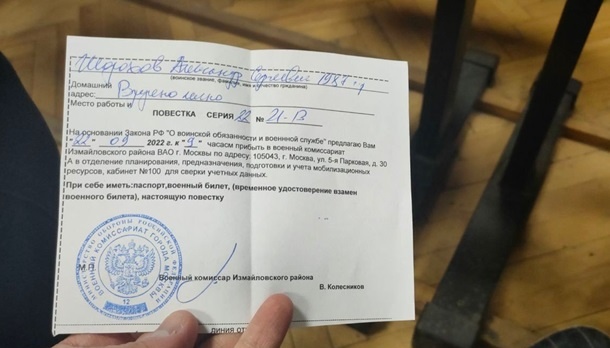 Taking into account the mobilization of the armed forces announced in the Russian Federation, the Latvian State Security Service (VDD) calls on Russian citizens who are in Latvia to immediately report to the VDD when they receive a summons for conscription into the Russian army.
This was reported by Ukrinform with reference to website Latvian intelligence service.
VDD reminds that, according to the norms of the Criminal Law, citizens of Latvia, including persons with dual citizenship, as well as non-citizens, foreigners who have a permanent residence permit in Latvia, for service in the armed forces of the Russian Federation, participation in the war against Ukraine and its inhabitants faces criminal liability.
In the case of dual citizenship, under the Citizenship Law, those involved in such crimes can be deprived of citizenship Latvia.
You can notify of the receipt of the summons by e-mail [email protected] or by 24/7 telephone +371 67 208 964. VDD guarantees that it will preserve the anonymity of the reporter.
Recall: VDD is the counterintelligence and internal security service of Latvia, whose activities are aimed at identifying and preventing possible threats to the national security of the country.