News
Russian stars' fees: how much do artists pay for performances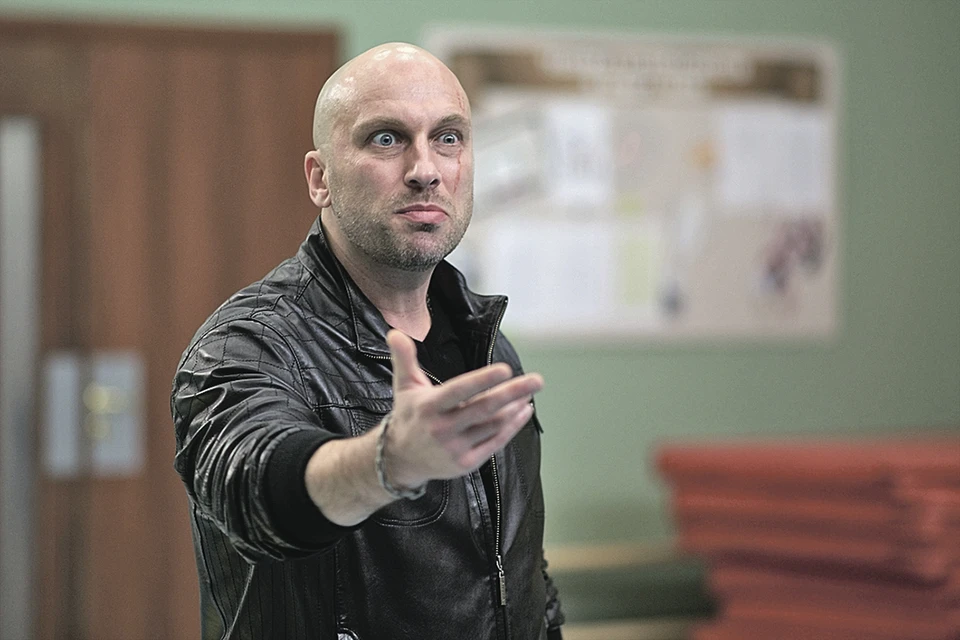 – One and a half lemons a day – and on the hands! Photo: Frame from the film "Fizruk", 2014
If singers and theater artists were sitting at home without work during the pandemic, then film actors were not left without income even in such a difficult period for everyone. Someone participated in projects for Internet platforms, someone starred in films and TV shows. And, as the film distributors told KP, over the past year, the artists were in no hurry to reduce their fees. On the contrary, for many, the rates for a shift (12-hour working day) have even increased. In one day, an ordinary serial actor can earn more than a teacher or doctor in a year.
– Most Expensive Actor – Dmitry Nagiev. His shooting day costs 1 million 500 thousand rubles, – producer Alina Krasnaya told Komsomolskaya Pravda. – In second place in terms of earnings is the star of the series "Policeman from Rublyovka" Sergei Burunov. If earlier Sergey's change cost about 200 thousand rubles, now Burunov is asking for 1 million 200 thousand rubles for a shooting day. Plus, Sergei should be allocated two assistants to the site. Or the artist comes with his assistants, and film producers pay for their work. Moreover, Sasha Petrova, who also starred in "Policeman from Rublyovka", the fee is half as much – 500 thousand rubles per shift.
Half a million rubles for a shooting day are received by such stars as Sergey Bezrukov, Danila Kozlovsky (although on some projects the artist's fee reaches up to a million rubles a day), Konstantin Khabensky, Pavel Priluchny. At Evgenia Mironova the fee is slightly less – 400 thousand rubles for a shooting day. From 300 – 400 thousand receives per shift Svetlana Hodchenkova.
According to film producers, many famous artists do not have the same appetites as Burunov and Nagiyev.
– Domogarov asks for 200 thousand rubles per shift. At Mikhail Boyarsky, Kristina Asmus, Ekaterina Klimova and Maria Poroshina the same fee per day, – says producer Alina Krasnaya.
former lovers Pavel Priluchny Also, the fees don't go up too much.
Star of "Daddy's Daughters" Miroslava Karpovich estimates his shooting day at 150 thousand rubles, the same is the cost of work Agata Muceniece. For such a fee, Kirill Nagiyev and Yuri Borisov are ready to act.
But for young and now very popular filmmakers, the fee is slightly higher.
– U Ivan Yankovsky the fee for the shift is 300 thousand rubles. Moreover, Yankovsky put forward a condition to his agent: they say, he is not ready to act in clips, "says our expert.
But the nephew of Fyodor Bondarchuk Konstantin Kryukov happy to participate in the music video. True, the fee is unthinkable – 3 million rubles for a shooting day. Apparently, for this reason, Konstantin has not been seen anywhere lately. They say that he deliberately overstates the fee, because he is tired of publicity, he decided to focus on his long-standing project – the jewelry business.
AND AT THIS TIME
You need to pay 150 thousand for shooting in the extras of "Kept Women"
It has long been no secret that many large-scale clips of Russian stars were made with the money of sponsors who film their wives and mistresses there. To star in the video of an artist of the level of Sergey Lazarev costs from 1 million 500 thousand rubles. But, as it turned out, you can go to the cinema, as they say, through the back door. And not only in ordinary series, but also in such ratings and discussions as "Kept Women".
So, now in closed groups of extras actors are looking for girls for the new season of the series. Conditions: we need a beauty with choreographic training and bright expensive outfits. The task is simple – it will be necessary to portray the capital's beau monde at an expensive party. For flashing in the extras of "Kept women" each "actress" will have to pay 150 thousand rubles.