News
Russian Federation will receive adequate response in case of use of nuclear weapons – Polish general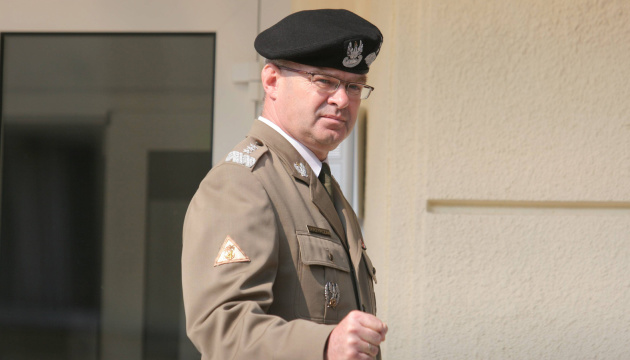 In the event of the use of nuclear weapons, Russia must be aware that it can receive an adequate response.
About this in interview with Ukrinform said the Polish general, ex-commander of the ground forces of Poland, former Deputy Minister of Defense of the country Waldemar Skshipchak.
As the expert noted, the Russians constantly use the argument of nuclear blackmail, it has always been present in their rhetoric.
"Russians should be aware of two things. First: not only they nuclear weapon, other countries may respond if Russia applies it. Secondly, not only the United States, but also China does not agree to this," Skshipchak stressed.
In his opinion, Russia understands that if they use nuclear weapons, they will bear a huge punishment for this.
"Obviously, there will be an adequate response and complete isolation. Russia will disappear from the world map, since it will be completely isolated," the general said.
At the same time, Skshipchak noted that having scientists, a base, and know-how, Ukraine is able to make its own nuclear weapons.
"Now there is a war, and Ukraine has the right to everything, even to own nuclear weapons. Who will deny Ukraine the possession of nuclear weapons in the current situation? Ukraine is defending its sovereignty and independence, and no one can forbid Ukraine to have nuclear weapons in such conditions," the Polish expert said.
As Ukrainian News earlier reported, a representative of the Main Intelligence Directorate of the Ministry of Defense of Ukraine, Vadym Skibitsky, warned that the possible use of tactical nuclear weapons by Russia in the war against Ukraine may pose a threat to all countries of the Black Sea region.
In his September 21 speech, Russian President Vladimir Putin resorted to threats to use nuclear weapons. In response, US President Joe Biden said the US was ready to take critical global nuclear arms control measures, while EU High Representative Josep Borrell said Putin's nuclear threats would not shake support for Ukraine.