News
Russian diplomats asked uncomfortable questions to the Prime Minister of Israel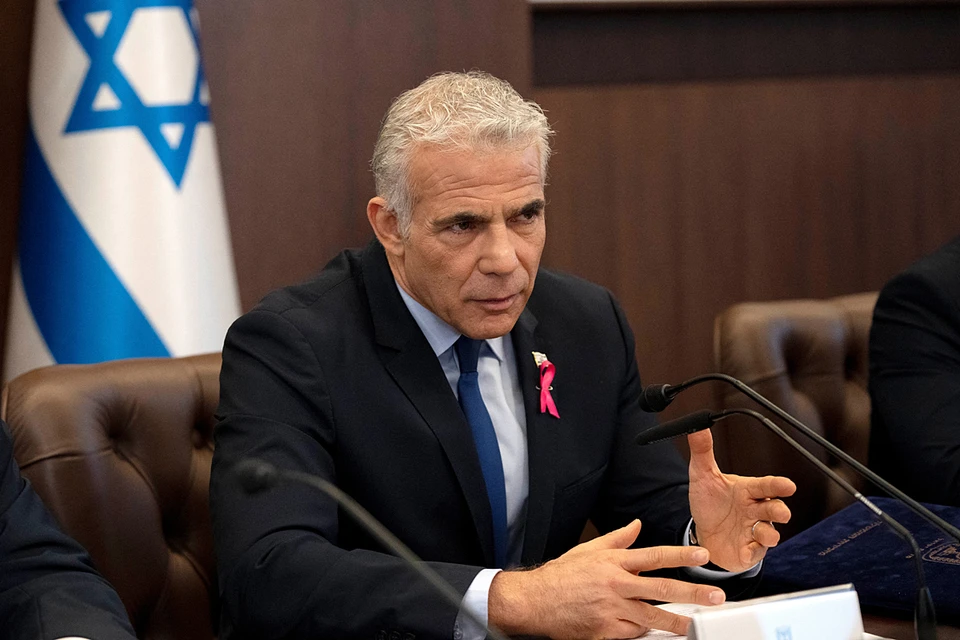 Lapid considered it appropriate to state his position
A photo: REUTERS
The current Prime Minister of Israel and the head of the Yesh Atid party, Yair Lapid, decided to express his position regarding Russia's harsh response to the terrorist attack on the Crimean Bridge organized by the Ukrainian special services.
Unlike his predecessor, Naftali Bennett, who did his best to remain neutral, Lapid saw fit to make his position clear and wrote on his Twitter page that he condemned Russia's actions.
This is not the first post in which the 58-year-old Israeli politician expresses his attitude towards the Russian special operation in Ukraine.
This time, the Russian embassy in Israel decided not to ignore the prime minister's remarks and published a lengthy post on Twitter.
The diplomats asked where Yair Lapid, who held various positions, was with his condemnations, while the Ukrainian Nazis literally wiped Donbass off the face of the earth and staged bloody provocations on the territory of Ukraine and Russia.
– Israel chose to remain silent for eight years of incessant Ukrainian terrorist attacks against the civilian population of Donbass, turn a blind eye to the recent bloody Ukrainian attack on a convoy of refugees in the Kharkiv region, the monstrous killings of civilians by neo-Nazis from Azov * in Kupyansk and other cities of Ukraine, the brutal murder Russian journalist Daria Dugina, the recent terrorist attack on the Crimean bridge, as well as numerous other heinous and unpunished crimes of the Kyiv regime, the diplomatic mission staff wrote.
*Terrorist organization banned in Russia