News
Russia is waiting for a record grain harvest: what will we do with it, and will bread prices fall?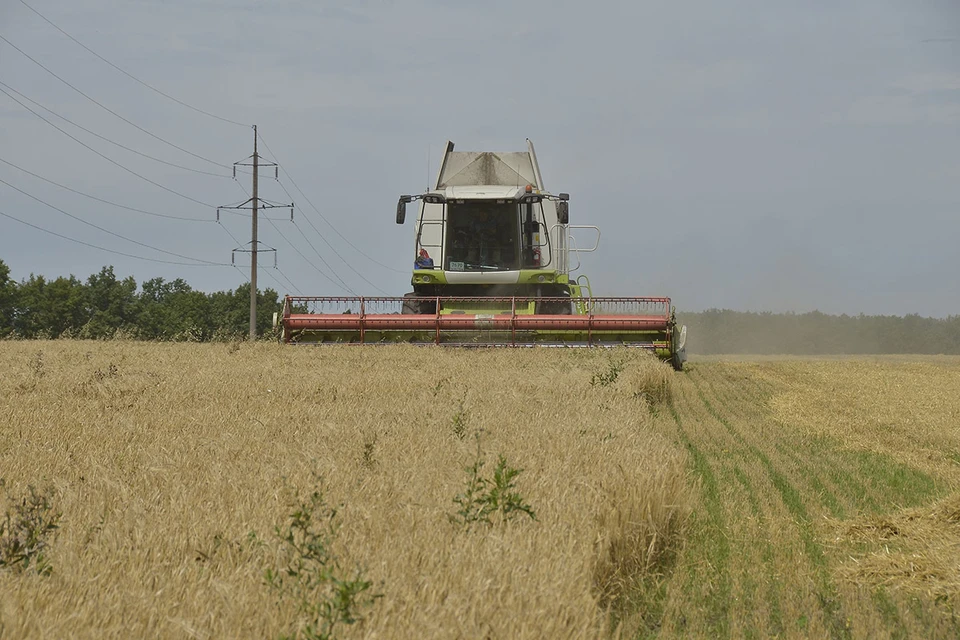 An expert on the agricultural market announced a colossal harvest in Russia in 2022
A photo: Alexey FOKIN
This year Russia is expected to unique grain harvest – it can reach 150 million tons. Of these, 100 million tons will fall on wheat. This will surpass even the most daring estimates of the Ministry of Agriculture, according to which the grain harvest this year was supposed to be 129-130 million tons.
– This will be a record value in the entire history of Russia, – said at an agrarian meeting on Tuesday Vladimir Putin.
All Russia's needs for grain will not only be closed, they will be covered. Russia simply does not need such a quantity of grain, which means that it must be exported. But is it possible under the sanctions?
– If there is export, then everything will be fine. If exports continue to be as sluggish as they are now, and so far there are no grounds for them to sharply intensify – neither on the world market, nor on the domestic one – then there is a big problem. Even if we save the grown grain, it will be huge carryover stocks, – explains the vice-president of the Russian Grain Union Alexander Korbut.
According to him, over the past three months, 10.5 million tons of grain were shipped for export, which is 20% less than a year earlier, although the grain harvest in 2021 was 20 million tons less.
– We now need to ship 6 million tons of grain for export per month so that the export vacuum cleaner removes excess grain from the domestic market. But due to sanctions pressure, banks, charterers and suppliers are afraid of possible secondary sanctions, so they do not work too actively with Russia, and this limits exports. Moreover, buyers are counting on cheaper grain from Ukraine. As a result, there are fewer countries importing our grain. In addition, a strong ruble and our regulation, which does not allow the export of feed wheat, and this year we will have an prohibitively large volume of it. We ourselves do not use all of it, and we cannot remove it from the market, because it simply does not pass on the export market. As a result, agricultural producers will be forced to simply sell it at a price significantly lower than the cost, and no one wants to do this, – says Alexander Korbut.
– Our domestic consumption is stable, there will be no upward movement, an increase in demand. And the export of grain and oil crops is rather weak compared to what we need. Export problems are associated with informal sanctions (the United States said that the sanctions do not concern food, but in reality this is not the case – Ed.) And reputational risks (foreign partners are afraid to work with Russia – Ed.), – the director general of the institute confirmed to KP.RU agricultural market conditions Dmitry Rylko. – The harvest this year is colossal. Now we need to place it in storage and save it, and this is a big problem.
It would seem that if Russia is faced with an excess of grain, then the prices for bread and flour in stores should creep down. Is it so?
– Over the entire history of modern Russia, the prices for grain from agricultural producers have changed many times – at times. They were both big and small. The prices of flour and bread on the shelf have always only risen – slower or faster. These are two different spaces. Consumer prices and prices of agricultural producers are very different, the wholesale link does the wrapping, – Alexander Korbut explains.
However, a high harvest this year in Russia is expected not only for grain. So, 12 million tons of sugar beets have already been harvested, and the forecast for the harvesting campaign is 43 million. Soybeans are being actively harvested – 850 thousand tons have been harvested. The forecast is record – 5 million and 400 thousand tons. The Astrakhan region has a high yield of watermelons and tomatoes. In addition to the regions of Russia, their deliveries go to Belarus and Kazakhstan. According to the Ministry of Agriculture, last year 9.5 thousand hectares of land were sown with tomatoes and the total harvest amounted to more than 665 thousand tons. This was sown from 9.8 thousand hectares, the harvest is expected to be 20 thousand tons more than last year.
In the central regions of the country – an abundance of potatoes, sugar beets and the expectation of a record harvest of oilseeds. This year, 4% more area was allocated for potatoes than in 2021. According to the Ministry of Agriculture, this year the total area under crops has been increased by almost 1 million hectares. At the same time, Russian vegetables and fruits are practically not exported; on the contrary, we import them.
– Seasonal decline in prices for vegetables and fruits has occurred. Now the "borscht set" has decreased in price. When mass cleaning is underway, given the limited storage capacity and the very large supply, prices on the shelves naturally decrease. When the season ends, other factors start to work: storage costs and a reduction in supply begin, so prices rise, – Alexander Korbut explains.