News
Russia is asked for fertilizers, but they do it without respect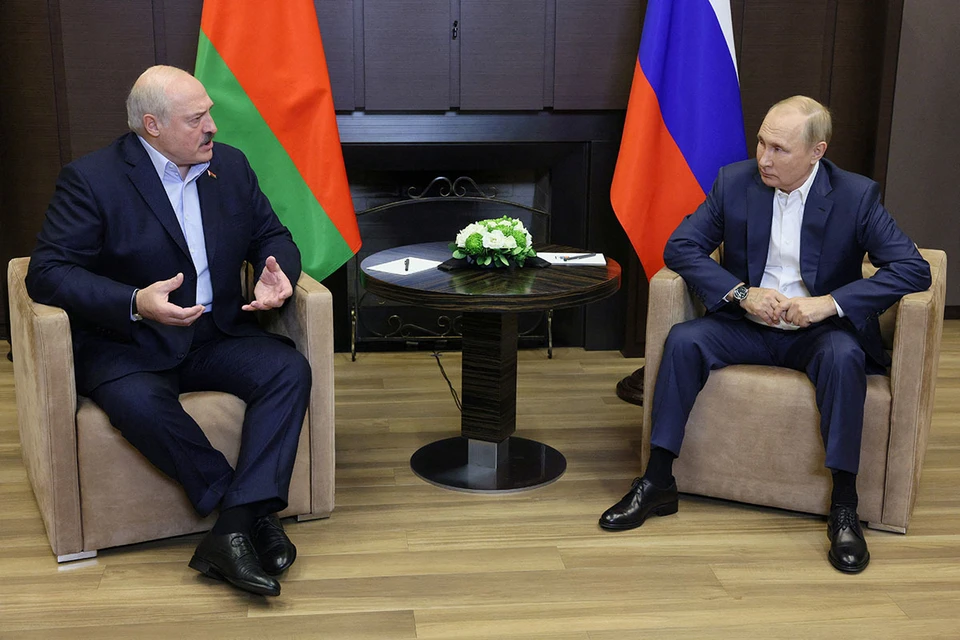 Vladimir Putin received President of Belarus Alexander Lukashenko at his Sochi residence.
A photo: REUTERS
Vladimir Putin received the head of Belarus in the Sochi residence Alexander Lukashenko. The President recalled that the meeting was originally planned two weeks ago, at the SCO summit in Samarkand. But then the Russian leader had so many things to do, and so much to discuss that they decided to postpone the conversation until later.
Vladimir Vladimirovich did not say anything about partial mobilization. He only mentioned "issues concerning the situation in the region." The economy is the main thing for which the politicians met. Putin listed the main topics of the meeting:
– Work within the framework of the construction of the Union State, our plans in the field of chemistry, food, fertilizers. The supply of Belarusian fertilizers to world markets is still blocked. It is very strange, because the world markets, especially in developing countries, are in dire need of these products, the President stated.
In response, Lukashenka assured that there were "almost no disruptions" in the construction of the Union State. But the economic blockade of Moscow and Minsk by the EU is unlikely to succeed.
– I have already told them three times that their future is with us, together with Russia, where there is everything they need. And they have something that we can buy from them. You just need to make responsible decisions, – said Alexander Grigoryevich.
– And treat us with respect! Putin supported.
"And without that, we won't talk to them at all." We are Slavs! – added the Belarusian leader.
In the end, Lukashenka said that "no one will tolerate humiliation."
But in the current economic situation, the West simply will not be able to completely abandon such products.