News
Russia failed its "special operation" in Ukraine – Polish general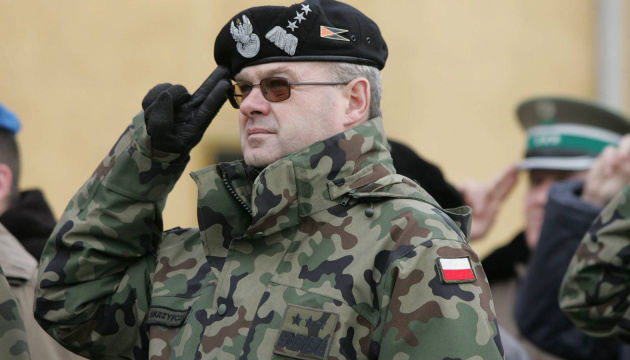 About this in interview Ukrinform was told by a Polish general, former Deputy Minister of Defense of Poland, Waldemar Skshipchak.
"All the goals of the so-called special military operation that the Russians are carrying out in Ukraine have failed. The Russians have not achieved any of them. This is, firstly. Secondly, with these accelerated "referendums" Russia is actually admitting its defeat in this war. The Russians are trying to hold some kind of quasi-referenda without going completely to the administrative borders of the regions," the general said.
He suggested that the ballot papers of these "referendums" had probably already been printed and filled out, and the results had already been written in Moscow.
"These results will be announced to the world, which were not there, they are even recognized, for example, by North Korea or Iran. Therefore, this is a political farce, not real politics. The civilized world does not recognize these "referendums," the expert is convinced.
Skshipchak noted that in order to emphasize the illegitimacy of these "referendums", President of Ukraine Volodymyr Zelensky may also announce that Kyiv has already held its plebiscites in these territories, convincingly indicating that these regions clearly want to be part of Ukraine.
"Of course, this declaration will cost the same as Putin's declaration, but it will ridicule Putin and his 'referendums'. Putin and his entourage live in a parallel reality: they play in a children's room isolated from adults," the former deputy head of the Polish Ministry of Defense emphasized.
As reported, on September 20, the leaders of the "l / DPR" and collaborators in the territories of the Kherson and Zaporozhye regions occupied by Russia announced "referendums on joining Russia" and scheduled them for September 23-27. Western leaders have already said that any Russian bogus referenda in Ukraine will be illegitimate. At the same time, Russian President Vladimir Putin said on September 21 that Russia would recognize the results of the "referenda".
Meanwhile, the results of the sociological researchconducted in August 2022 by Active Group show that in the temporarily occupied territories of Ukraine, the vast majority of respondents are sure that their region should be an integral part of Ukraine, and their well-being and security have deteriorated significantly since the occupation. In particular, almost 73% of respondents consider the territorial claims of the Russian Federation to their region absolutely unfounded. Also, 82% of respondents in the temporarily occupied territories of Ukraine answered that they would not go to a referendum if the Russian Federation held it in their city.
The states of the Group of Seven (G7) have already confirmed that they do not recognize pseudo-referendums on the annexation of the territories of Ukraine seized by Russia, which the Russian Federation plans to hold from September 23 to 27.