News
Richer than the king: the British are interested in the income of the wife of the new prime minister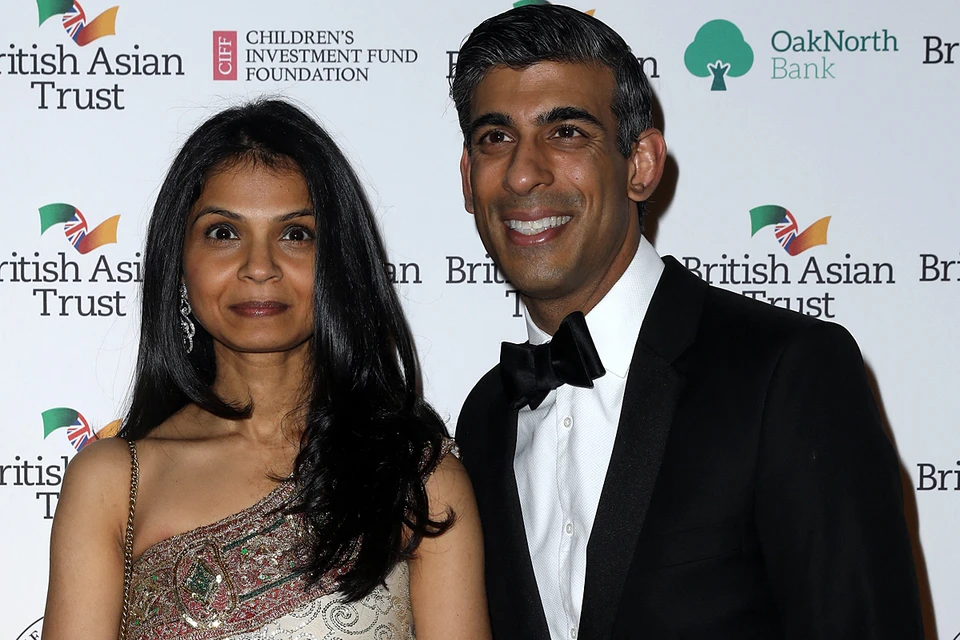 Rishi's wife Sunak has been repeatedly criticized for being a tax evader
A photo: EAST NEWS
After winning the internal party elections and receiving the post of Prime Minister of Great Britain, Rishi Sunak came out in popularity almost in first place in the kingdom. Of course, the interest of citizens could not pass by his family, in particular, his other half.
The parents of Akshata Murthy, who turned 42 this year, were hard at work and earning money. Therefore, the girl had to live with her grandmother.
"Two months after you were born in Hubli, we brought you to Mumbai, but we quickly discovered that raising a child and pursuing a career at the same time is a difficult task. Therefore, we decided that you will spend the first years of your life with your grandparents in Hubli," her father, a well-known Indian entrepreneur Narayana Murthy, later wrote to her daughter.
However, Akshata's parents more than succeeded in getting on their feet: Narayana Murthy became a co-founder of one of the richest Indian firms Infosys, and in 2007 Time magazine called him the father of India's IT industry.
Akshata's mother, Sudha Murthy, held a senior position at TELCO, the only Indian company to compete with Infosys on revenue.
Akshata Murthy's share of her father's company is approximately £690 million, which makes her almost twice as rich as the British king with his £365 million.
At one time, the wife of the current British prime minister founded her fashion brand Akshata Designs, but things did not work out. She later took over her husband's company, Catamaran Ventures UK. This happened when Rishi Sunak transferred his shares to his wife while running for parliament. Catamaran's assets are estimated at 1 billion pounds.
In addition, Akshata Murthy has a share in a number of British business structures, thanks to which in May this year, Rishi Sunak and his wife took 222nd place in the list of the richest people in Britain.
Rishi's wife Sunak has been repeatedly criticized for being essentially a tax evader – her lack of domicile allowed her to save up to £4.5 million annually. In April, she vowed to take her tax status "more responsibly."