News
Revealed the main secret of the new project of Andrey Malakhov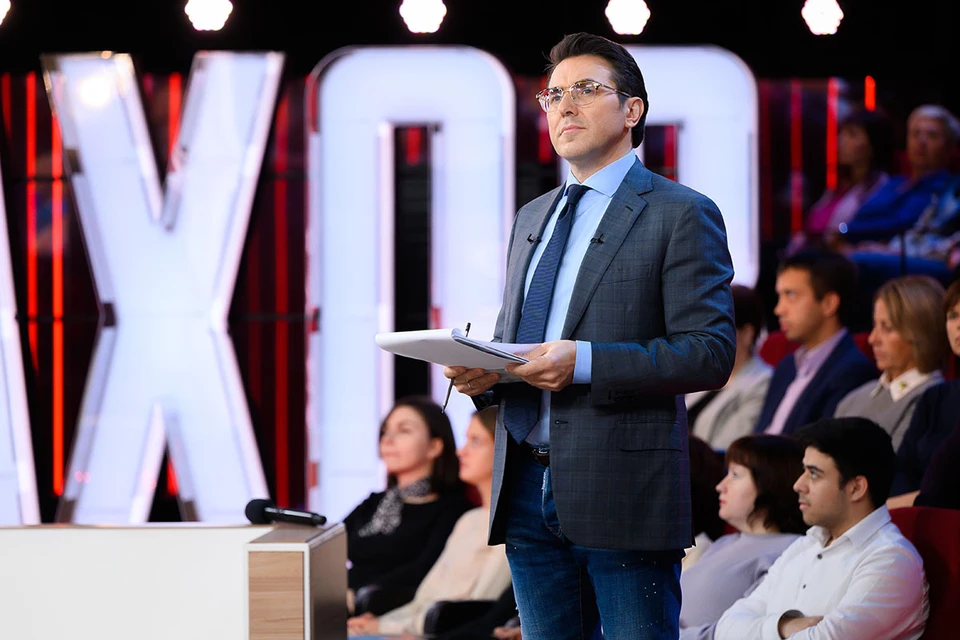 The first issue of the MALAKHOV program will be released on September 26 at 16.30. Photo: TV channel "Russia"
On Monday, the premiere of a new TV project "MALAKHOV". The program of TV presenter Andrey Malakhov and his team will be aired on the Rossiya TV channel on weekdays at 16.30. On September 26, the first episode aired. Its theme is: "Commander. There is such a profession.

Studio of the new project "MALAHOV". Photo: TV channel "Russia"
Military correspondents gathered in Andrey Malakhov's studio – those journalists who were temporarily in Moscow during the filming, but soon they will return to the front line. Military correspondents cover the NWO, for many this is not the first business trip. Journalists and their families will talk about the specifics of their work. So, one of the heroines of the MALAKHOV program was a special correspondent for Komsomolskaya Pravda Daria Aslamova – She spoke not only about the fact that she hates helmets, as they spoil her hair, but about many serious things. Aslamova has a huge experience: "I have been at the front since 1992. This year marks the 30th anniversary of my work as a war correspondent."

To the right of Andrei Malakhov is the special correspondent of Komsomolskaya Pravda Daria Aslamova, to the left is the military commander of the Rossiya TV channel Yevgeny Davydov. Photo: TV channel "Russia"
Andrey Malakhov's studio will tell about the work of war correspondents of the Rossiya channel. It – Evgeny Poddubny, Alexander Sladkov, Alexander Rogatkin, Andrey Rudenko, Olga Kurlaeva, Sergey Zenin, Anton Stepanenko, Nikolai Dolgachev, Evgeny Davydov, Grigory Vdovin. Yevgeny Davydov will talk about how he was in captivity, how his wife was called with threats, and that he always worries about his family most of all.
They will show a touching story about how Andrei Malakhov visits his first teacher on TV. Even on Soviet TV, Andrei had an internship in the Good Morning program, where he was noticed and noted by the chief editor Larisa Lvovna Zenina. She became Malakhov's "godmother" on TV. And this time, the TV presenter interviewed Larisa Lvovna, like the mother of the military commissar Sergey Zenin, whose reports from the front line he has been watching for many years.

Recording of the MALAKHOV program. Photo: TV channel "Russia"
Andrey Malakhov says about his fellow military commanders: "These people are professionals, a powerful strike force. The whole country knows their names and faces – and they are at the forefront day after day, day and night. War correspondents are eyewitnesses of real events, eyes and ears in the most dangerous battlefields, they record events, expose fakes and help people figure out what is really happening. Fragile women, along with men, face bullets every day, risking their own lives in order to bring us news. Each of their material they pass through themselves. Their reports are the most important documents of history. But their blue safety vest with the inscription "press" ceased to serve as a guarantor of safety for them … ".