News
Reasons for partial mobilization in Russia in 2022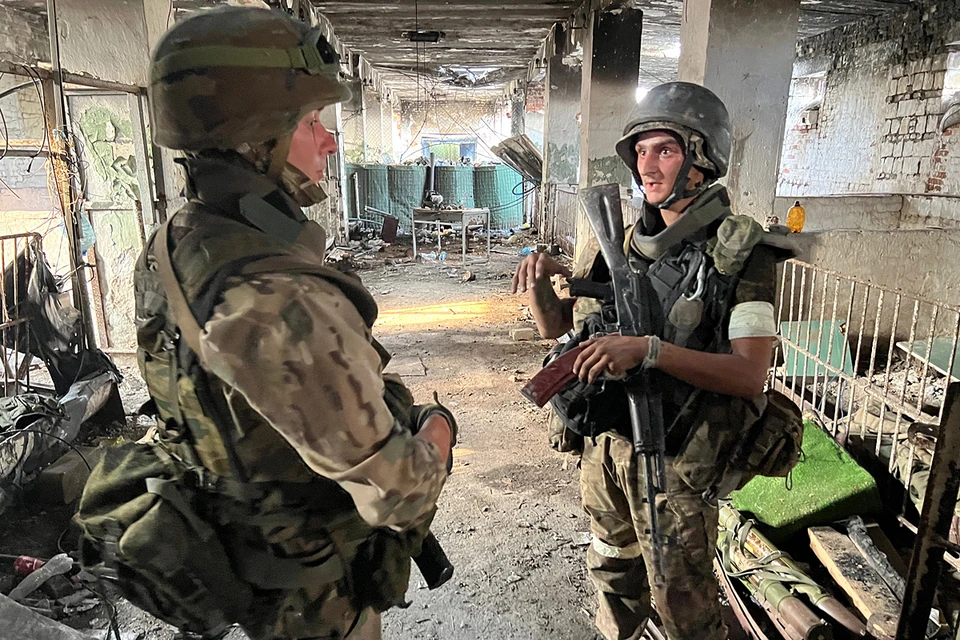 From now on, the fighting will not be for the liberation of the former Ukrainian regions. They will be fought for the territory of Russia
A photo: Alexander KOTS
8 YEARS OF LIFE IN THE "GRAY ZONE" ENDED
I replay the last 8 years in my mind. Acquaintance with the future legendary militia commander Lesha Mozgov at the Luhansk administration. He is still in a suit and without a beard, but already with a clear attitude for a long fight. The first rallies in the central square of Donetsk, after which people went to the mayor's office, took off the Ukrainian flag and hung the Russian one. When everyone dispersed, the police again changed it to yellow-black.
Entry of Igor Strelkov's detachment to Slavyansk. The first shelling, the first losses and the first combat sorties of the Motorola battalion commander behind enemy lines. The defense of Yampol, Lisichansk, Lugansk, plunged into darkness and cold … Columns of refugees, their return. The defeat of the enemy at the Donetsk airport, the Debaltsevo cauldron, the timelessness of the Minsk agreements. When there is no peace, no war, but the mournful statistics of the dead is replenished every week. And even every day. Children going to first grade, but not knowing a peaceful life.
How many of these "firsts" were there, which gradually became a routine. Fear was washed away by his routine, anger was squeezed out by hopelessness, death lost its sacredness, becoming a familiar companion of the "gray zone" of human life. In its most terrible and ugly (death) manifestations. With anatomical details, from which an unprepared person takes his breath away and darkens in his eyes. But here they got used to it… They looked at Death with detachment and moved on – for water, which has not been available for the third month.
NOW THESE LANDS AND THESE PEOPLE WILL NOT BE ABANDONED
There was Hope. That all this was not in vain. And today's events do not cause that jubilation, which would have been 8 years ago. This is how marathon runners rejoice in victory, crossing the finish line and falling exhausted into the hands of friends. And here you can't fall. We must run on, gritting our teeth and clenching our will into a hardened fist. A relieved exhalation – we suffered – and we live on.
Yes, all this was not in vain. And all this was not for them, but for all of us. Because Russia had no moral right to abandon these people. Just like us – one history, one cultural code, one language, one blood.
They waited for 8 long years, and the beginning of the special operation has not yet brought deliverance. But it gave me confidence. And the upcoming referendum will consolidate the certainty that has been lacking for so many years. Donbass and the liberated territories of Zaporizhzhya and Kherson region forever become part of a huge country that takes them under its protection. And he will never leave them, no matter what the cost.
From now on, the fighting will not be for the liberation of the former Ukrainian regions. They will be fought over the territory of Russia, occupied by a serious, strong enemy. And this struggle, of course, will require additional forces.

Russia had no moral right to abandon these people
A photo: Alexander KOTS
YOU WILL NOT WORK AGAINST NATO
On September 21, we woke up in a new country that is not conducting a special operation, but is starting to fight for its existence, no matter how grandiloquent it may sound.
For me, the existential nature of this conflict became clear a few months ago, when I encountered the first signs of NATO's direct involvement in this war. Trophy maps of the exercises, in which, under the command of Western officers, actions were practiced in the event of a Russian "invasion". Satellite images showing our positions in detail, right down to the BMP standing separately under a tree, covered with a camouflage net – with target classification and coordinates. Only beat – from high-precision guns supplied by the West. Each strike of which is consistent with the Pentagon, as stated by American generals.
Mercenaries, "vacationers", "private traders" sitting on US government contracts. We saw all this in all its glory during the Kharkov "offensive", which made us understand that it is impossible to fight half-heartedly against the collective West. And after the sleeves, what is already there. Errors, I know it, are now analyzed in the most serious way. And, I hope, the conclusions from them have already been drawn.

Mercenaries, "vacationers", "private traders" sitting on US government contracts. We saw all this in all its glory during the Kharkov "offensive"
A photo: REUTERS
THE TIME OF HEROES COMES
Mobilization is announced not from a good life. It must be admitted that for the set goals of our today's grouping it was not enough. The battles for us have moved into a defensive phase, when moving forward is not easy. At the same time, there is an acute shortage of shooters, drivers, and gunners. I know brigades with 60 infantrymen left. A fellow military commissar talks about a regiment in which today there are only 6 attack aircraft in the ranks – people who are ready to go on the attack.
And it's not just about losses. Yes, there are "two hundredths" – the dead, there are "three hundredths" – the wounded. But in the course of this conflict, a new term appeared – "five hundredths". These are the ones who refused to obey the order. Someone corny chickened out, someone honestly said that he could not solve the problem, someone simply did not have motivation: "Why die for a foreign land."
Today the situation is changing radically. There are no moral or legal loopholes left for cowardice. For this, new provisions are being introduced in the Criminal Code – on desertion, failure to comply with an order, looting … To do this, we will grow new territories in the near future – now there can be no questions about whose land we are fighting for. For yours. And we can't have any illusions. If we yield even an inch, the enemy will not stop. Neither in the Donbass, nor in the Crimea. There is nowhere else to retreat, no one will forgive us for weakness.

It must be admitted that for the set goals of our today's grouping it was not enough. The battles for us went into a defensive phase
A photo: Alexander KOTS
In a situation where Kyiv does not take into account its losses, having turned mobilization into a permanent process, it is already extremely difficult for us to defeat the enemy without additional forces. Of course, not all 300,000 mobilized in Russia will go to the front. Someone will go to the Far East to replace those who go to reclaim our territory occupied by the enemy. Someone will get up on the "ribbon" – we will have new 1,400 kilometers of border. But we must understand that today this border of ours is the line of military contact. And this applies to everyone. On the one hand, we entered one of the tragic periods of our modern history. On the other hand, one of the most heroic. This will be written in history books. And each of those who today with weapons in their hands are fighting for Russia and are just going to defend it, will be honored in the same way as the heroes of the Great Patriotic War. Defended their state. Out of respect for their memory, we have no right to lose him.