News
Putin's speech during the signing of agreements with new territories is a transition to a new ideology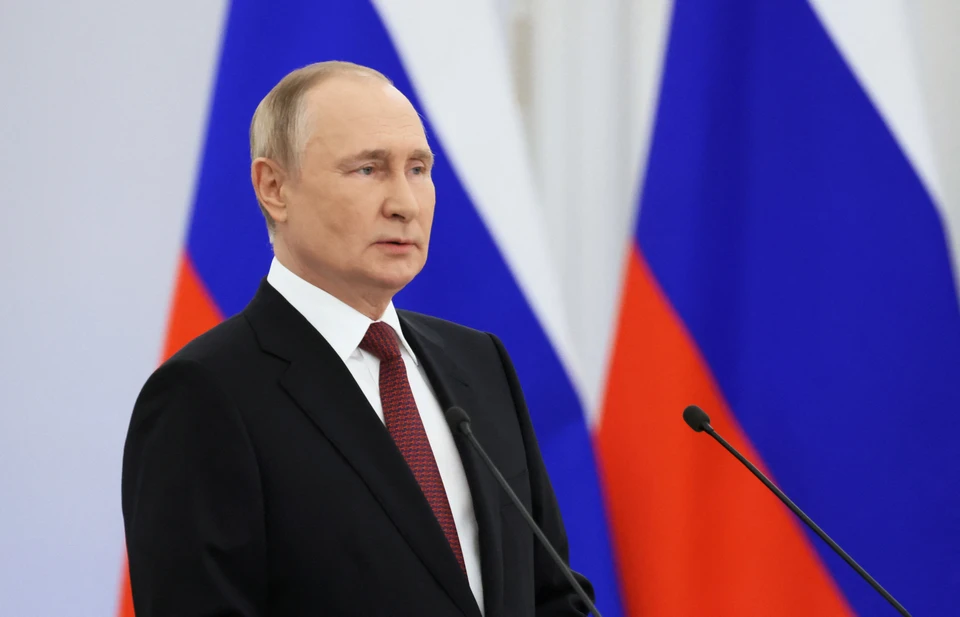 Russian President Vladimir Putin.
A photo: REUTERS
Putin did not call on Ukraine to sit down at the negotiating table. He generally never in my speech did not say this word, paid attention Sergey Markov. And he spoke about the negotiations to those who listened to this speech – billions of people around the world.
– This speech is addressed to the billions of people living in the "non-West". To a billion in India, to a billion in China, to hundreds of millions in Iran, Brazil, Argentina, Markov said on air radio KP. – These 70% of humanity (maybe even 80%), they really want the war to end. And they are waiting for Russia's readiness to still negotiate on some conditions. Therefore, it was addressed to them that Russia is always ready for negotiations. And the word "Ukraine" was never mentioned at all. It is a country that does not exist today. He spoke only about the Kiev regime.
Another important point that should be noted is that the president "for the first time in many years he said not "Crimean spring" about the liberation of Crimea in 1914, but "Russian spring".
"This is a cardinal transition to a new ideology," the political scientist notes. – I think this is the most important statement.
As for the rhetoric of the Russian president, it has become tougher. Now the Anglo-Saxons are directly called enemies. And their methods are terroristic.
"This is a big step forward," Markov says. – The Anglo-Saxons are directly named as enemies, directly accused of terrorism.
We are talking about undermining the Russian gas pipelines Nord Stream 1 and Nord Stream 2 in the Baltic Sea.
– The President of Russia named who benefits from this – the United States of America. And the investigation is impossible, because these objects are close to Sweden and Denmark. Sweden and Denmark are members of NATO, they are subordinate to the United States of America. That is, they are subordinate to the criminal. These territories are under the control of the criminal, under the control of the organizer of the attacks. Therefore, naturally, no investigation is possible.
Although the expert suggests going even further and accusing Biden directly of terrorism:
– He gave the go-ahead for this attack. And he must be blamed for Biden personally destroying the European energy infrastructure. Moreover, it is so. Therefore, I would even say that Putin's speech was a little soft. But, I think, Vladimir Vladimirovich knows better.