News
Putin was told about the opening of the largest weaving factory in the history of Russia in the Ivanovo region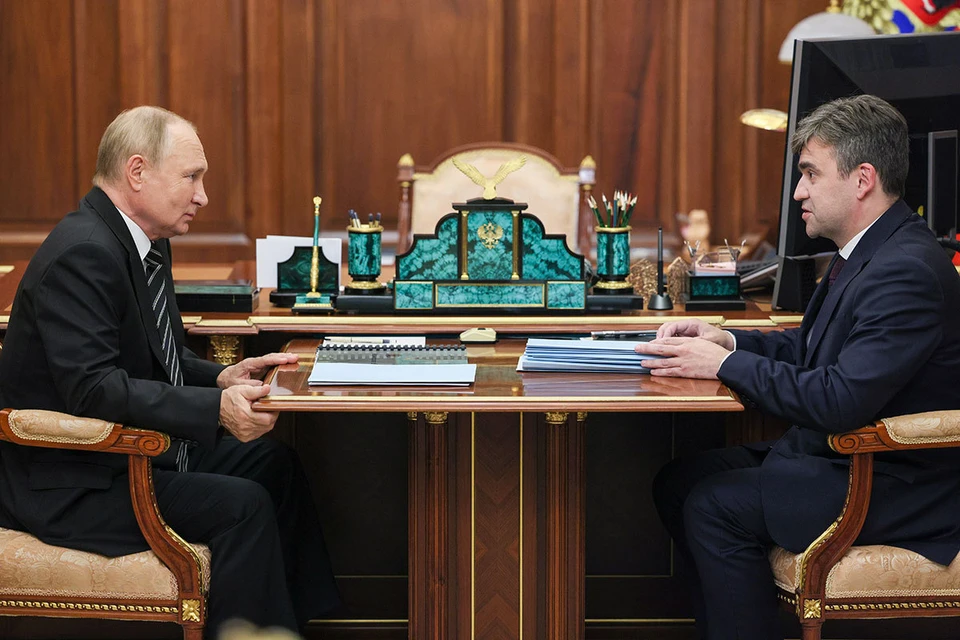 Russian President Vladimir Putin and head of the Ivanvo region Stanislav Voskresensky. Photo: Gavriil Grigorov/POOL/TASS
Many regions of the country have their own stereotypes. They still joke about Tula that they don't go there with their samovar, although samovars have not been made there for a long time. In Astrakhan everyone fishes, but in Vologda there are only carved palisades. Most often, such ideas are hopelessly outdated. Although there are exceptions, Ivanovo is still a city of weavers. The head of the region, Stanislav Voskresensky, told Vladimir Putin about this.
– In 2021, our industrial production growth amounted to 8.9%. Launched the largest knitting factory in the history of the country! Russian production of knitwear will increase by a third, and in total 75% of all capacities are now concentrated in the Ivanovo region, – the governor of the Ivanovo region reported.
– Where do you get your raw materials from? – said the president.
The head of the region replied that Russian producers are not sitting idle, and they buy part of it abroad. Still, it is impossible to replace everything quickly.
– Very well. The market became freer and immediately turned out to be full," Putin approved.
Voskresensky also said that a center for the study of small towns was being built in Shuya. There I will analyze the typical problems of such settlements and solutions.
– Please support, – asked the governor. – You don't need money.
– What kind of support is needed? – the head of the country was even surprised that for some time the region did not ask for money.
The head of the region explained that general presidential approval is needed for the center to be taken seriously.
– Not everyone wants to live in a metropolis, – added the governor.
– I completely agree, – Putin supported.