News
Putin: This year Russia will break the best Soviet record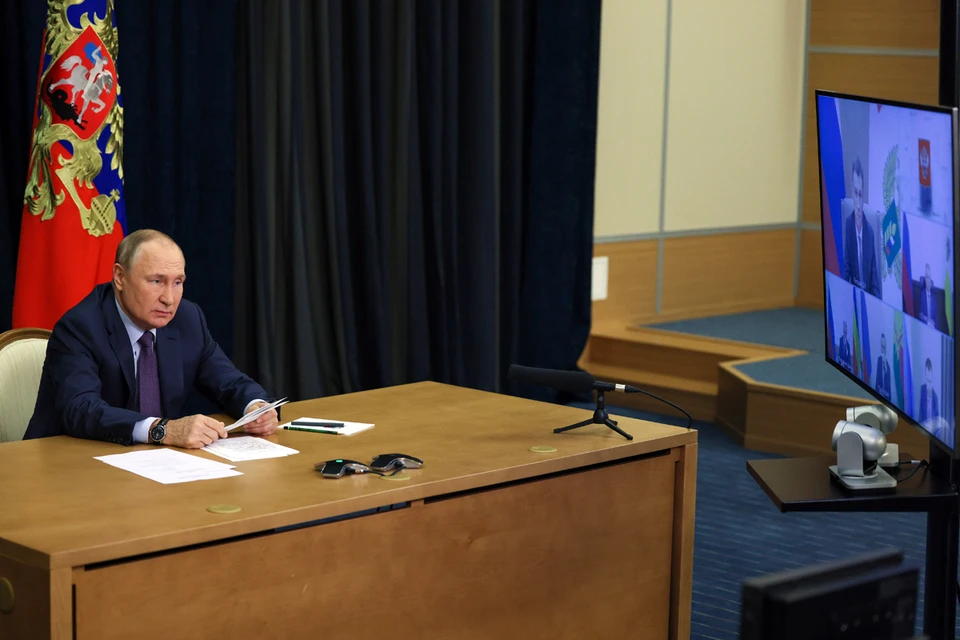 The head of the country assured that this year the country will fully provide itself with food. Photo by Gavriil Grigorov/POOL/TASS
On Tuesday, Vladimir Putin at a meeting discussed how the harvest is going. The President at the very beginning spoke about the main agrarian achievement of the year:
– The total grain harvest can reach 150 million tons. In 2017, we had 135.5 million tons, and in the RSFSR in 1978 there were 127 million tons, the Russian leader recalled what were the best results in the past.
The head of the country assured that this year the country will fully provide itself with food. Also for export hoo how much will remain. But, ironically, our bountiful harvest will have little impact on the rest of the international market. This is due to economic restrictions.
– Sanctions against Russia threaten to turn into a global food crisis. The responsibility for it lies entirely with the so-called collective West. This has absolutely nothing to do with a special military operation," Putin said.
The President spoke about the cost of food in international markets – prices have increased by 40% in two years. It happened because the developed countries simply outbid the available grain. Take the same Ukrainian wheat – out of 46 ships that sailed last week, 25 went to the EU.
– Are they the poorest countries, or what? Solid, just uncomfortable to say, but this is a complete swindle, and nothing more, – the Russian leader was indignant.
At the meeting, the head of the country instructed that the additional income from the rich harvest should be used to support rural residents.
– We are talking about the growth of their well-being, about a real improvement in the quality of life, – said Vladimir Vladimirovich.
In the end, Putin mentioned the referendums taking place in the Donbass: "Saving people in all territories, namely saving people in all territories where this referendum is being held – all this is at the forefront and is the center of attention of our entire society, the entire country."