News
Putin signed new laws: a unified child allowance, veteran volunteers and part-time jobs for students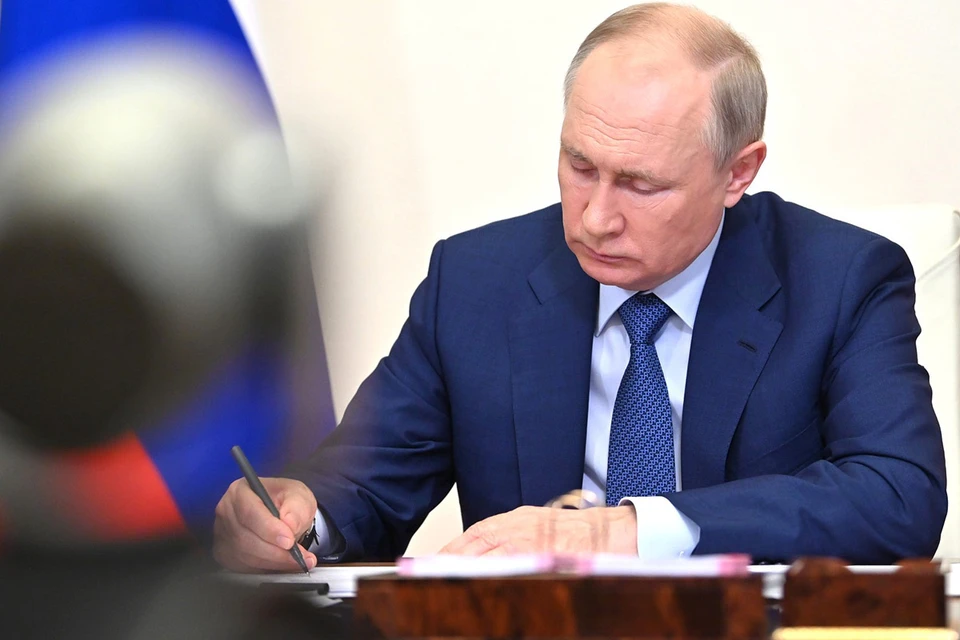 Russian President Vladimir Putin.
A photo: GLOBAL LOOK PRESS
On Monday, Vladimir Putin signed 24 new laws at once. Here are the main ones:
WORK FOR STUDENTS
Universities can now create training and production complexes. First of all, they are needed for professional training of students. But the law allows that graduates will be able to temporarily "produce goods, perform work and provide services" there. The main thing is that yesterday's students work in their specialty.
UNIFIED CHILD BENEFITS
From January 1, 2023, all child benefits are combined into one. There will be no more separate payments:
– Pregnant, early registered.
– Women on maternity leave.
– Benefits in connection with the birth or adoption of a child up to the age of 3 years, as well as for children aged 3 to 7 years and from 8 to 17 years.

From January 1, all child benefits are combined into one.
A photo: Oleg UKLADOV
The money will be received by families with incomes below one regional subsistence level per person. The amount of the allowance will depend on the family income and will be 50%, 75% or 100% of the regional subsistence minimum. The amount of payment for children will be based on the children's "minimum wage" – the average for the country will be: 7, 10.5 and 14 thousand rubles.
ATAMAN GOOD
The ataman of the All-Russian Cossack society or a candidate for this post is obliged to report every year about his own income and property, his wife, and minor children. If he does not do this, the president has the right to reject a candidate for the post of ataman.
VOLUNTEERS ARE NOW VETERANS
Volunteers participating in the special operation received the status of combat veterans. If such a volunteer is wounded at the front, he will officially become a combat invalid.
What gives this status:
– Combat veterans are eligible for a 50 percent discount for hiring and maintaining housing. This applies to residential building management services, maintenance and repair of common property in an apartment building, as well as capital repairs contribution.
– Veterans do not pay property tax: apartment, house, garage. The exemption is provided for one object of each type, for example, one apartment, one house and one garage at the same time.
– No need to pay land tax on six acres. It is calculated only from the excess of this area. Vehicle tax relief varies by region.

Volunteers participating in the NWO received the status of combat veterans.
A photo: Alexey BULATOV
– After retirement, veterans can be served in the same clinics and hospitals to which they were attached during the period of service. In addition, they are provided with out-of-order medical care under the program of state guarantees.
– Combat veterans can take annual leave at their convenience. They also have the right to leave without pay for up to 35 days.
– Combat veterans from February 1, 2022 receive a monthly allowance of 3482 rubles. Additionally, a set of social services is provided (free travel, a ticket to a sanatorium and medicines). If these benefits are waived, the cash benefit can be increased.
THREE ORDERS OF COURAGE EQUATED TO THE STAR OF THE HERO
People who were awarded three Orders of Courage received the right to "additional material support." Olympic champions, holders of the Hero's star, laureates of state awards, and so on have the same right. We are talking about the payment of 250% of the social pension – this is a little more than 12.5 thousand rubles.