News
Putin launched the Yakutia icebreaker into the sea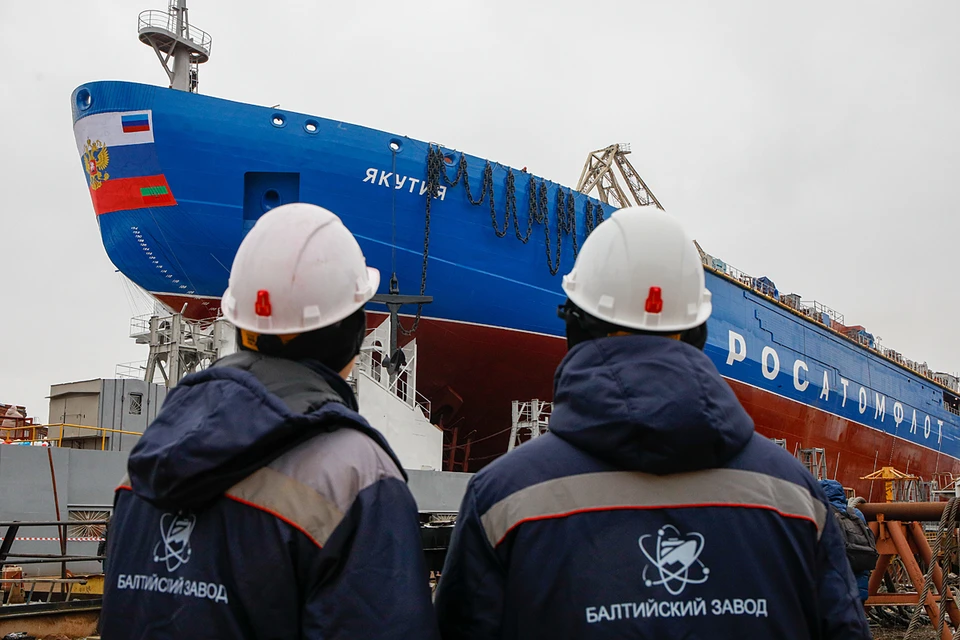 The Yakutia icebreaker has just been launched – it has two more years of completion ahead of it. Photo: Valentin Yegorshin/TASS
"Both icebreakers were laid down as part of a large serial project and are part of our large-scale work to re-equip and replenish the domestic icebreaker fleet," Vladimir Putin said via video link at the ceremony.
On Tuesday, the flag of Russia was raised at the Baltic Shipyard in St. Petersburg on the nuclear-powered icebreaker Ural. This is the final part of the construction of the ship – from December it will begin its usual work in our northern seas.
But the Yakutia icebreaker has just been launched – it has two more years of completion ahead of it. It's just that the final work will take place already in a floating form.
– Descent allowed! – the president gave the command for the descent of Yakutia. Two workers in a couple of minutes cut the metal beam that held the icebreaker on the shore, and the giant skeleton slowly slid into the sea.

Putin launched the Yakutia icebreaker into the sea. Photo: Mikhail Metzel/POOL/TASS
The construction of new icebreakers continues. In 2026, the Chukotka will be ready – the ship has the same series as the Ural and Yakutia.
– In addition, in 2027, the construction of the super-powerful nuclear icebreaker Rossiya should be completed at the Zvezda shipyard in the Far East – this is really a super-powerful icebreaker, there are no examples of this in the world, – the president added.
Putin explained that such large icebreakers are needed for the development of the Northern Sea Route.
"The development of this most important transport corridor will allow Russia to fully reveal its export potential, establish effective logistics routes, including to Southeast Asia," the head of the country explained.