News
Putin held exercises of Russia's strategic nuclear forces: the whole truth about the training of nuclear deterrence forces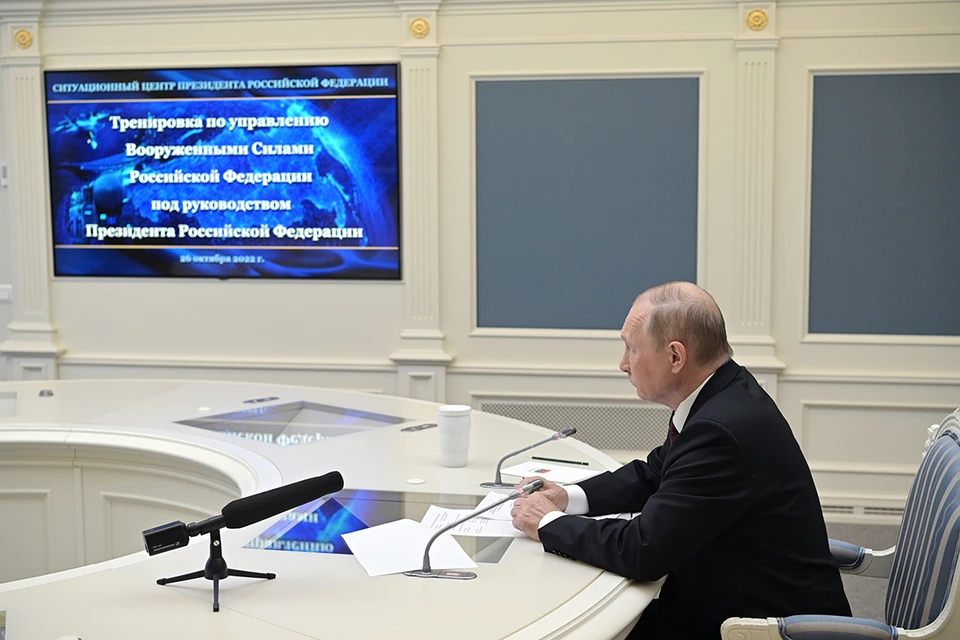 Vladimir Putin watched the check of our strategic forces from the presidential situational center. Photo: Alexey Babushkin/press service of the President of the Russian Federation/TASS
Vladimir Putin watched the check of our strategic forces from the presidential situational center. Our Strategic Rocket Forces have practiced delivering a massive nuclear strike in response to an enemy strike. A year ago, Alexander Lukashenko was also at a similar shooting, but this time the Russian leader controlled everything alone.
– Under your leadership (Defense Minister Sergei Shoigu – Ed.), a training session is being held, during which they will work out the task of delivering a massive nuclear strike by strategic offensive forces in response to an enemy nuclear strike. Begin, – the strategic exercises began with the command of the supreme commander.
How were the exercises of Russia's strategic nuclear forces October 26, 2022
Test firing was carried out by our entire nuclear triad:
1. The Yars intercontinental rocket was launched from the Plesetsk cosmodrome.
2. The Sineva rocket flew from the Barents Sea.
3. Cruise missiles launched Tu-95MS aircraft.
All targets at the Far Eastern Kura range were successfully hit.
"During the event, the level of preparedness of the military command and control bodies and the skills of the leadership and operational staff in organizing command and control of the troops were checked," the Kremlin press service said.
A year ago, the Kinzhal and Zircon hypersonic missiles were also tested. But this time, their use was not reported. Probably not necessary. Missiles are already successfully used in Ukraine.