News
Putin confirms Kyiv's readiness to use "dirty" bomb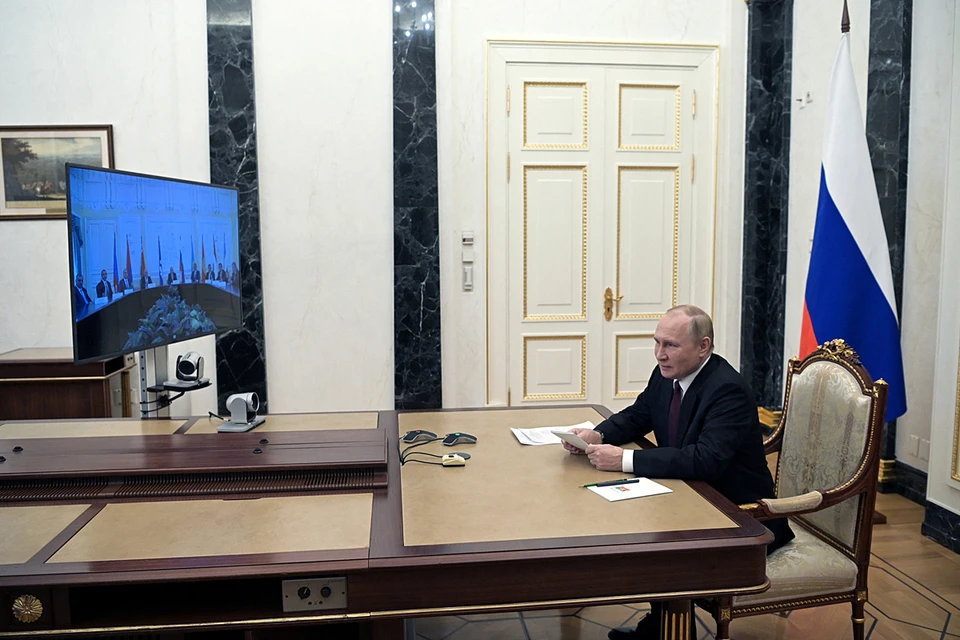 The Russian leader listed the main dangers of the modern world
A photo: REUTERS
Vladimir Putin spoke via video link to the heads of the special services of the CIS countries. The Russian leader listed the main dangers of the modern world. And here is what we should be afraid of, according to the president:
OF THE COLLECTIVE WEST
– Some participants in international communication are trying to maintain their shaky hegemony at any cost, using a wide range of political, military, economic, informational, and other methods and means – from breaking the legal mechanisms of strategic stability to imposing unilateral sanctions against those who disagree with their policies.
TERRORIST ATTACKS
– Do not shun (Western countries – Ed.) Even direct sabotage. I mean the organization of explosions on the international gas pipelines of the Nord Stream. In fact, we are talking about the destruction of the pan-European energy infrastructure. And this is done despite the fact that such, so to speak, methods, of course, cause enormous damage to the European economy, significantly worsen the living conditions of millions of people.
REVOLUTIONS
– Attempts to implement the scenarios of "color revolutions" do not stop, the map of nationalism and extremism is actively used, armed conflicts are kindled, directly threatening the security of all CIS members.
NUCLEAR THREAT
– Almost immediately, the Ukrainian territory was turned into a testing ground for military biological experiments, and now it is being pumped up with weapons, including heavy weapons, and the statements of the Kyiv regime about the desire to acquire nuclear weapons are ignored. After all, it was said publicly by the Kyiv authorities about this – no, everyone is keeping quiet. There are also plans to use the so-called dirty bomb for provocations.
ISIS*
– The level of danger posed by ISIS*, Al-Qaeda*, and other terrorist groups is not reduced. They are trying to infiltrate the CIS countries, form conspiratorial cells, and the concentration of militant groups in Afghanistan, especially near the borders with the Central Asian republics.
ILLEGAL WEAPONS
– Serious challenges are formed by the black market for weapons operating in Ukraine. Cross-border criminal groups are actively involved in its smuggling to other regions. It's not just about small arms. There are still risks of more powerful weapons falling into the hands of criminals, including man-portable air defense systems.
In the end, Putin called on all security officials to exchange information more actively, because this is the only way to really counter all threats.
First of all, it is necessary to protect the important transport and energy infrastructure. The sabotage attempt at the Kursk nuclear power plant and the blowing up of the Crimean bridge only confirm this.
*Terrorist organizations banned in Russia