News
Prisoner exchange operation carried out simultaneously in four countries – Budanov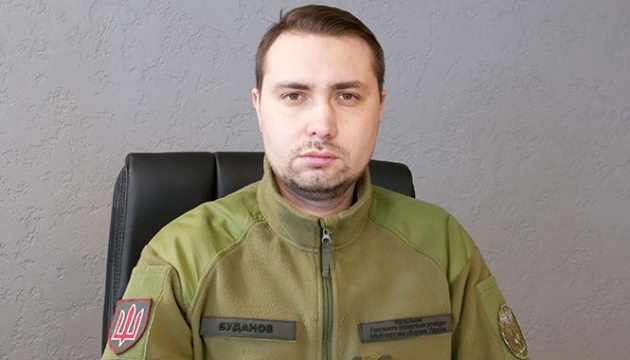 The prisoner exchange operation on September 21 took place simultaneously on the territory of four countries.
Head of the Main Intelligence Directorate of the Ukrainian Defense Ministry Kyrylo Budanov said this at a briefing, an Ukrinform correspondent reports.
"In general, this is the next stage of the operation, which we are conducting on an ongoing basis, unfortunately, from the moment we began to receive prisoners. At this stage, this is the largest exchange that has been carried out during the war. In general, this exchange took place on the territory of several countries is the territory of Ukraine, the border between Ukraine and Russia, the stage on the territory of the Republic of Poland, the operation on the territory of the Republic of Turkey, the operation on the territory of Saudi Arabia," he said.
Budanov recalled that a total of 215 people were released as part of this exchange. Among them are 118 National Guardsmen, of which 108 are servicemen of the Azov regiment. 50 servicemen were released from the units of the Naval Forces, 22 from other units of the Armed Forces of Ukraine, 9 from the State Border Service, 9 from the National Police, 9 from the TRO units, 1 from the SBU, 1 from the State Special Service of Transport, 1 from the State Customs Service, as well as two civilians. . Among the listed 124 military personnel – officers, privates and sergeants – 89. The total number of defenders from the Azovstal plant is 188, wounded as a result of the terrorist attack in Olenovka – 8. 10 foreigners were also released, of which: US citizens – 5, one citizen Sweden, one Croatian citizen and one Moroccan citizen. Under the so-called investigation were 46 people.
Budanov added that in addition to difficult negotiations with Russian representatives, it was necessary to achieve synchronization of all stages in all countries.
In the future, according to him, the exchanges will continue.
"These exchanges will continue. We will return absolutely all our citizens, no one will be left behind," Budanov assured.
As reported, on September 21, as a result of the exchange, more than 200 Ukrainian defenders were returned from Russian captivity. Among them are five Azov commanders who will be in safe conditions in Turkey.
suspected of high treason returned to Russian side People's Deputy Viktor Medvedchuk and another 55 military of the Russian Federation.