News
Print media means trust and quality of contact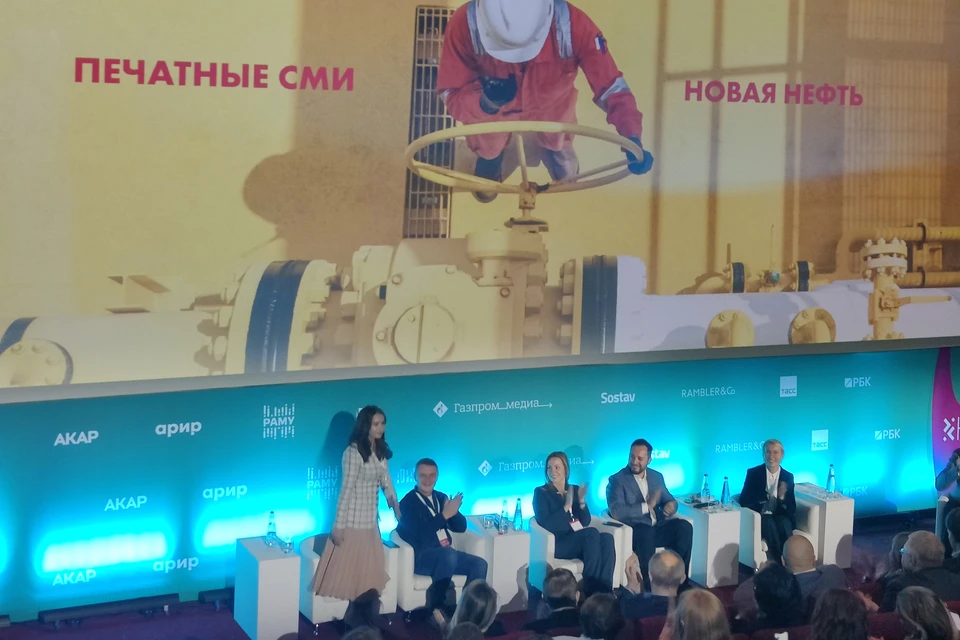 "Participating in science and ignoring the paper press and scientific journals, you run the risk of finding yourself in the informative field of pseudoscience"… "Advertising in print media is a long and proven contact that is worth a lot"… the audience's trust in the source of information"… "When the world has become so fast and superficial, capturing the attention of a person has become a special value." "Performances in the press work!"…
These are quotes from advertising partners that were made at the VI National Advertising Forum, confirming the undeniable relevance of paper periodicals, despite the gloomy forecasts of recent decades that newspapers, like the theater, will be completely replaced by modern digital communications and television. An no. As it was said at the Forum during the section "Print media – new oil!?", the paper press and the entire newspaper segment are still the driver of a huge industry. Life and statistics also prove this once again.
Media holding "Komsomolskaya Pravda" presented at the forum interesting marketing data on the newspaper, beloved by many "Komsomolskaya Pravda". These indicators reflect the current heart rate, the "cardiogram" of the print. And they testify that the print is alive and does not think of dying, moreover, it is getting younger.
Thus, according to the Mediascope Research Company, the audience of Komsomolskaya Pravda grew by 10% over the year. Contrary to the opinion that newspapers are read by older people, according to KP, Mediascope records a significant increase in the young audience – there are 2.8 times more readers under 24, and their share has grown from 5% to 12%. The number of people with high socioeconomic status is growing. During the year, the number of managers increased by 31% and the number of readers with a high level of income increased by 24%.
People still love newspapers, know journalists by name and trust their opinion. This is especially important now, when we are going through difficult times, and when reliable information is no less valuable than oil, our national currency.
Komsomolskaya Pravda correspondents were among the first in the country in their field to explore the digital world and experiment with new formats, and these are not only popular sites: kp.ru, radiokp.ru and sportkp.ru with a total traffic of about 7 million visitors per day. At the moment, our groups in social networks have more than 5.7 million subscribers. And the daily audience of radio "Komsomolskaya Pravda" has grown to 2.1 million listeners per day. The audience of Komsomolskaya Pravda Media Group projects continues to grow and has already exceeded 60 million a week.
"I would like to note our vitality and ability to transform," she stressed. Deputy General Director of Komsomolskaya Pravda Anzhelika Sulkhaeva. – From crisis to crisis we become stronger. During the time during which the death of print media was predicted, we have come a long evolutionary path. As the needs of our readers changed, new channels and ways of disseminating information appeared, the entire media business changed … "
During the pandemic, Komsomolskaya Pravda made more than 100 million special issues in which it explained to people what was happening, how to act, why it is important to get vaccinated, encouraged and supported in every possible way. And now, in the new territories of Russia, where there is no Internet, and the news is important, 700 thousand numbers go five times a week.
The print media remains competitive and attractive to both readers and advertisers today.